Tom Cruise Will Live Nearly 1,000 Years As 'Methuselah' For 'Pirates Of The Caribbean 5' Director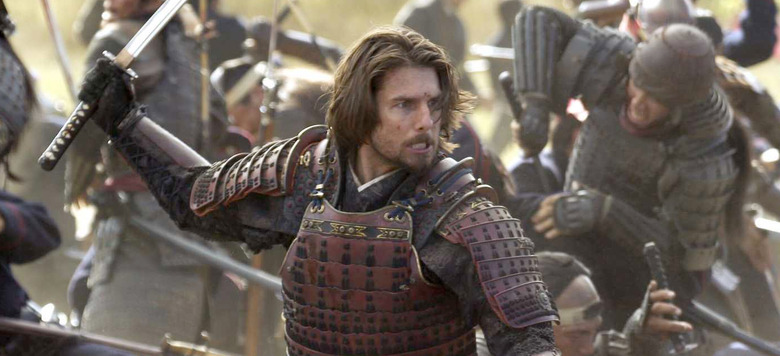 After dabbling in a number of sci-fi movies like Oblivion and Edge of Tomorrow while also continuing his penchant for old-fashioned action and adventure with the Mission: Impossible and Jack Reacher franchises, Tom Cruise is getting ready to head back, way back, to the past.
Tom Cruise has been slated to lead Methuselah, a Biblical tale following the title character who was said to live 969 years according to the Hebrew Bible. Find out more about the Methuselah movie after the jump.
Deadline has word on the project that will bring together some key talents with major franchise experience. Methuselah is still in the hands of Warner Bros. Pictures with Harry Potter franchise producer David Heyman on board. The two have been trying to get the project off the ground for a while, and Tom Cruise recently became attached under the radar, but the addition of a director has given the project new life.Pirates of the Caribbean: Dead Men Tell No Tales co-director Joachim Rønning has been slated to direct the film that follows the unnaturally long lifespan of Methuselah, and the movie will show us how all the years he spent on Earth helped him to develop a "set of unparalleled survival skills." What are the odds that these skills make him a nightmare for other people who dare to cross him?
We're not clear what kind of story we're looking at beyond what will likely be an epic action movie along the lines of the new Ben-Hur or Exodus: Gods and Kings, but the script by Zach Dean (Deadfall) needs a rewrite anyway. The studio is preparing to send it out to some A-list writers for a new draft, and once Tom Cruise approves, they'll move forward.
If there's one actor who seems perfectly fitted to play a man who lived 969 years, it's Tom Cruise. The guy has aged very little across his career and he's still in top physical condition at age 54. I wouldn't be surprised if Tom Cruise actually ends up living as long as Methuselah.