'The Big Lebowski' Spin-Off First Look: Jesus Quintana Is Bowling Again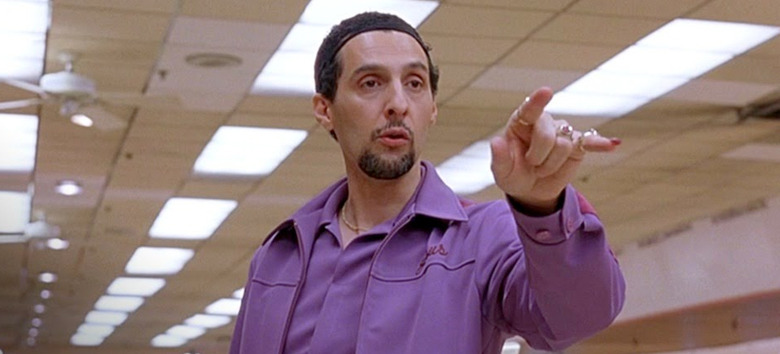 Even though Joel & Ethan Coen were expressly against the idea of The Big Lebowski 2, they are totally cool with John Turturro creating a spin-off focusing on his character, the purple-clad, bowling-ball-licking Jesus Quintana. After all, Turturro had created the character before The Big Lebowski was even a movie, so why not?
The Big Lebowski spin-off is called Going Places, and it's inspired by Bertrand Blier's 1974 French film Les valseuses. A set photo was posted when production began a couple months ago. Now the first official photo has surfaced online, and it features Jesus doing exactly what you'd expect him to be doing: bowling.
Here's the photo which comes from a press release for the movie: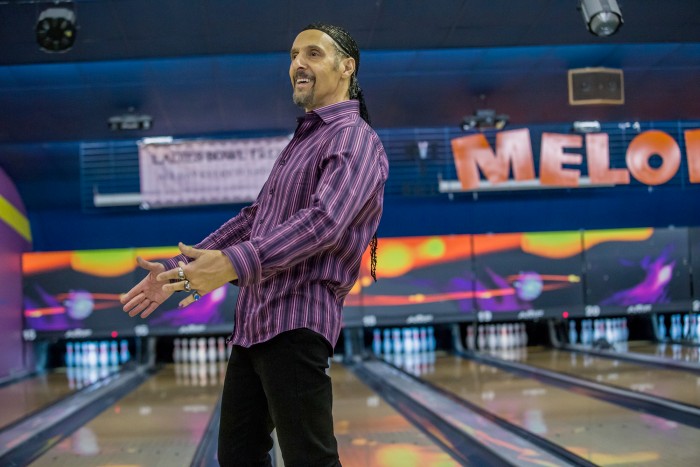 And along with that, we have an official description of the story as well:
John Turturro plays Jesus Quintana in GOING PLACES, a film about a trio of misfits whose irreverent, sexually charged dynamic evolves into a surprising love story as their spontaneous and flippant attitude towards the past or future backfires time and again, even as they inadvertently perform good deeds. When they make enemies with a gun-toting hairdresser, their journey becomes one of constant escape from the law, from society and from the hairdresser, all while the bonds of their outsider family strengthen.
In addition to John Turturro reprising his role of Jesus Quintana (as well as directing), the cast includes Bobby Cannavale, Audrey Tautou and Susan Sarandon. That's a solid, interesting assembly of talent, but I'm left wondering just what kind of movie we'll be seeing here. John Turturro's directing style in movies like Romance & Cigarettes and Fading Gigolo doesn't exactly emulate Joel & Ethan Coen, but there are flares of Woody Allen in there. Maybe this will be something much different than he's done before, or maybe he'll bring some of that Coen flair to his movie this time.
As of now, there's no release date for Going Places yet, but with an image being released, it's safe the say the movie is looking for a distributor. If that's the case, there's a chance we could see this movie pop up at Sundance in January next year. That would be a good place to start some buzz, especially since The Big Lebowski had its world premiere at the 1998 Sundance Film Festival on January 18, 1998.