Benedict Cumberbatch Played A Second Character In 'Doctor Strange' And You Probably Didn't Notice
Benedict Cumberbatch gives a very charismatic performance in Scott Derrickson's Doctor Strange. Based on the response to the film and its opening weekend at the box-office, which exceeded projections, it's fair to say audiences have taken quite a liking to Cumberbatch's performance as surgeon-turned-sorcerer Stephen Strange. The titular character, however, isn't the only role he plays in Marvel's latest.
Below, learn more about the other Benedict Cumberbatch Doctor Strange role. (Warning: SPOILERS for Doctor Strange ahead.)
If you're still reading this article, just know this second role of Cumberbatch's isn't some background character or a voice on the phone or anything like that. This news qualifies as a real-deal, third-act SPOILER, so if you still haven't seen the film, stop now.
So, who else does Benedict Cumberbatch play besides sorcerer? Dormammu. Towards the end of the film, Stephen Strange enters the Dark Dimension, where he comes face to face with Dormammu — a looming threat in the first two acts. Dormammu, a huge, planet-consuming, extra-dimensional energy being, was played through facial capture by Cumberbatch, who did not voice the character. According to Derrickson, an English actor whose name slipped his mind provided the voice for Dormammu.
Here's a somewhat blurry shot of the character from a TV spot: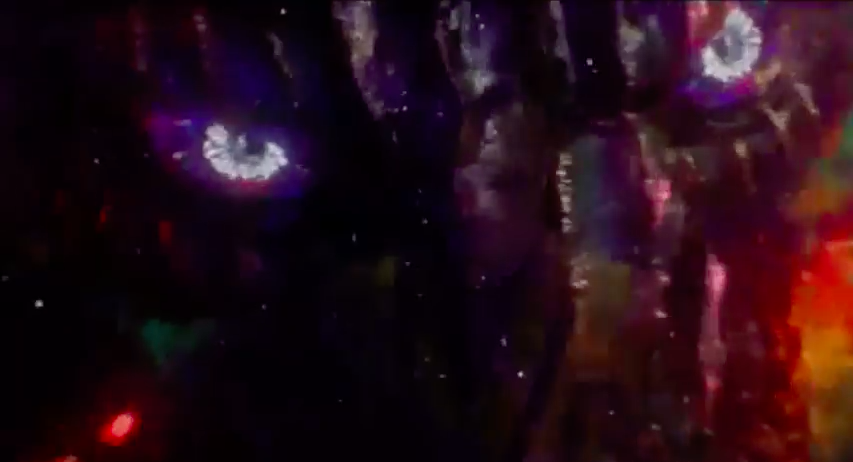 No actor is credited for the villain, so IGN asked Derrickson about who played the character. His response:
We knew it was an all CG character, but as we were in production Benedict brought it up as an idea. He said, 'What would you think about me doing it?' I said, 'Let me think about it, you know. It's an interesting idea, because I did fancy the idea that as this other-dimensional being he's not moving through the Dark Dimension, with a countenance, with eyes and a face, eyes and a mouth, and a human visage – why would he? He takes that form on to communicate with Strange.
Derrickson continued to explain why the idea worked for him:
The more I thought about it the more I liked the idea. Because no one understood Dormammu better than Benedict did. I also wrote that role to be a kind of ultra-inflated version of Strange. He is an ego run amok; he is this cosmic conqueror where everything, where literally everything in the multi-verse is about him. There's something interesting about this confrontation of this little, tiny guy who has this power of time and this monstrous conqueror who is trapped by a clever gambit. There's something about that worked well, and I didn't think anybody to interact with Benedict than he, himself.
IGN speculated maybe this was a case similar to Thanos. When the villain first appeared in the Marvel Cinematic Universe, Josh Brolin had yet to sign on to play the character. However, when asked if it was a similar scenario for Dormammu — that the villain would return later to be voiced by a different actor — Derrickson responded that wasn't the case.
Doctor Strange is in theaters everywhere no.