Star Wars Bits: Kylo Ren's CGI Mask, Video Game News, And The Rules Of Sabacc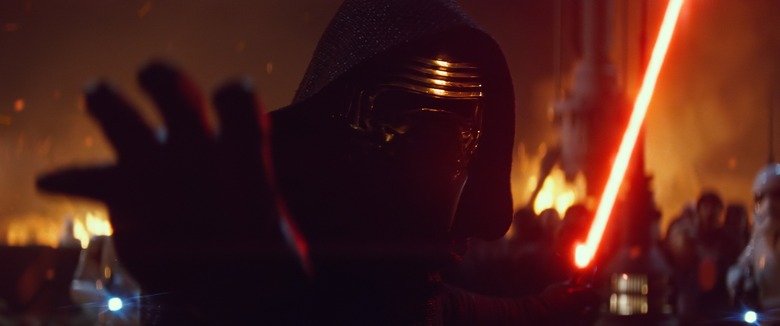 In this edition of Star Wars Bits:
Learn how Kylo Ren's make was digitally recreated for a scene in Star Wars: The Force Awakens.
Check out two new variant covers for the first issue of Doctor Aphra's comic book series.
New details on what to expect from Star Wars Battlefront.
What it's like to pitch a Star Wars video game to EA.
A new preview reminds you to buy your Star Wars Celebration tickets.
How to play Sabacc (which could win you a Millennium Falcon).
We recently learned that Doctor Aphra (the criminal archaeologist introduced in the pages of Marvel's Darth Vader comic) was getting her own spin-off series from writer Kieron Gillen and artist Kev Walker. Gillen described the series, which takes place immediately following the events of Darth Vader's final issue, like this:
[I]f Darth Vader ever finds out Aphra survived, she's dead again. So she's living in hiding. She's trying to get back to her life of archaeology and she's dealing with the fact that she has enormous debts. She owes Black Krrsantan, the Wookiee, enormous amounts of money, so she has to try to pay him off, but the bigger problem is that she promised to help locate the people who trained and tortured him. She is trying to deal with the droids [Triple Zero and Beetee], and the droids are a ticking-time bomb, shall we say. In the last series, Vader obviously was the big threat you were meant to be scared of, and the droids become increasingly serious.
Now, Comic Book Resources has debuted two new variant covers for the first issue of the series from artists Salvador Larroca and Ivan Reis, with the former showcasing a sense of fun and whimsy while the latter reminds you that Aphra's murderous droid companions aren't nearly as cute as they look.
Propshop, the movie prop and collectibles store based out of Pinewood Studios in the U.K., has apparently gone out of business, with Jedi News reporting that their site is now "under construction," their products are listed as out of stock on Star Wars Collectibles, and that all staff have been let go. Commenter Bob Paruda shared the email he received when he reached out about the status of a current order:
The Star Wars Collectibles line has been halted indefinitely due to our vendor Propshop entering into Administration in the UK. Our vendor is no longer able to fulfill existing or future orders for this program and, due to the unique nature of the vendor's relationship to the film production, we did not feel that changing vendors was in keeping with the spirit of the program.
I do apologize, we are unable to forecast an exact amount of props that were sold. Please except our apologies for this.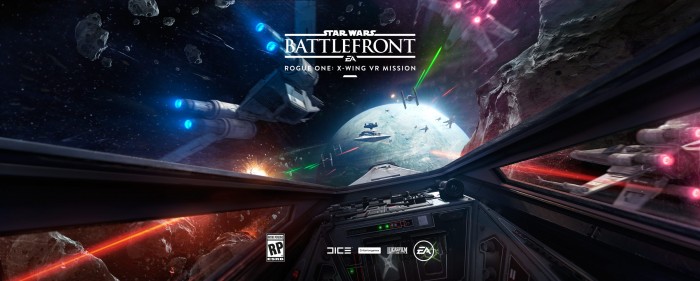 StarWars.com has debuted new key art for the Star Wars Battlefront Rogue One: X-Wing VR Mission, a title that will never stop being cumbersome. They also revealed that the new Scarif map pack, which will allow players to battle it out on the Imperial construction yards where the Death Star was built, will arrive this December:
The highly-anticipated Rogue One: Scarif expansion pack will arrive in December, featuring characters, maps, and more from the upcoming movie. The expansion is set on Scarif, a tropical world glimpsed in the film's trailers, and unlike any previous Star Wars movie or Battlefront locale.
And just in case you're late to the party with this game, a special edition of Star Wars Battlefront will arrive next month, offering everything that's been made available so far in one convenient package:
And to celebrate the one-year anniversary of the game, EA announced Star Wars Battlefront: Ultimate Edition, available this November. This new collection will be packed with tons of Star Wars Battlefront content, including Star Wars Battlefront Deluxe Edition, as well as the Season Pass and its four expansion packs: Outer Rim, Bespin, Death Star, and Rogue One: Scarif. Combined, that's over 30 maps, 14 heroes, and 14 game modes.
While Star Wars Battlefront continues to pump out additional content a year after its release, a few other Star Wars games are being developed in secret. One of them is from Respawn, the company behind the Titanfall series. In a new interview with IGN, the company's founder Vince Zampella spoke about the long process of pitching a Star Wars game to EA and getting it approved:
"[We] talked about, 'Wouldn't it be amazing if we could do this Star Wars game?' We talked to EA about it. Initially, it didn't look like it was going to happen. So we moved on and started creating an original IP with that team. EA came back, you know not that long ago; a year ago or something–and said, 'Wait a minute, maybe we do want you to do a Star Wars game.' We were able to work it out. We couldn't be more excited; it's a great team."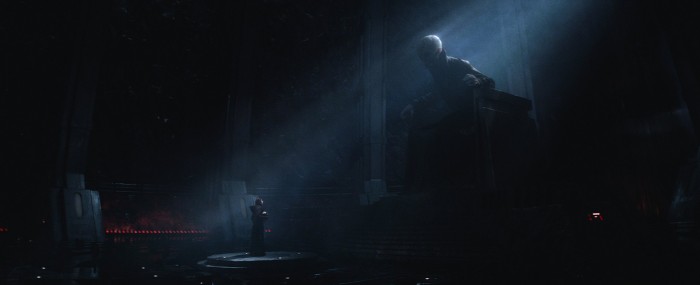 Another day, another clip from the J.J. Abrams audio commentary that will be included on the upcoming Blu-ray re-release of Star Wars: The Force Awakens! This except, which you can watch for yourself over at io9, finds Abrams talking over Kylo Ren's meeting with Supreme Leader Snoke. The bulk of the clip is Abrams lavishing praise on Andy Serkis (who he cast after watching an early cut of Dawn of the Planet of the Apes), but he also reveals that this scene originally featured an unmasked Kylo Ren. When he decided to save that reveal for later in the movie, a CGI mask was placed over Adam Driver's head.
The greatest Celebration in the galaxy is coming! Buy Tickets now for #StarWars Celebration Orlando 2017: https://t.co/dRcSX7zV4e #SWCO pic.twitter.com/loBItHA7bH

— StarWars Celebration (@SW_Celebration) October 20, 2016


Star Wars Celebration is heading to Orlando, Florida in April 2017 and tickets are on sale now. A new teaser video has arrived to remind you of this, tempting you with shots of Star Wars actors on stage, visitors in extensive cosplay, a giant LEGO Darth Maul, adorable kids dressed like Yoda, and everything else that could convince you to make this trip.
This may be the single most important episode of Star Wars Explained yet: details on how to play Sabacc, the fictional card game that everyone plays across the Star Wars universe. Learn this game and learn it well. After all, it was a hand of Sabacc that won Han Solo the Millennium Falcon from Lando Calrissian.
Artist Mark Brooks has been doing stunning work in the pages of Marvel's Han Solo miniseries, recreating familiar faces and brand new aliens alike with his detailed pencil work And like many artists, he's inserted his fair share of personal touches and easter eggs into his work...like how two characters are based on his wife and his editor, making them now part of the Star Wars canon.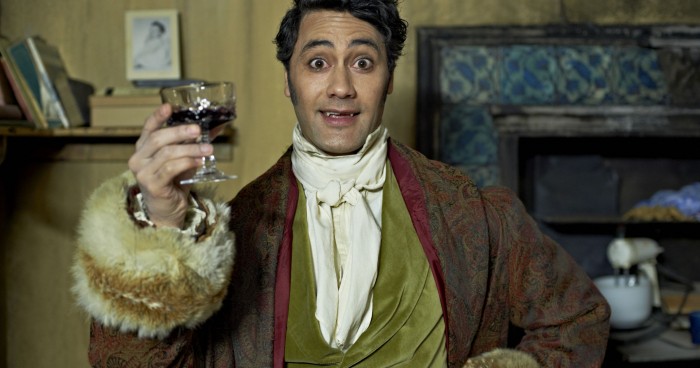 In today's most charming piece of non-news, director Taika Waititi, who helmed modern gems like What We Do in the Shadows and The Hunt For the Wilderpeople and is currently directing Thor: Ragnarok, participated in a Reddit AMA. And naturally, someone asked him if he'd ever want to make a Star Wars movie. His response:
Hmmm, nahhh... I dunnoooo...– OF COURSE I'D CONSIDER IT!
So there you have it: talented filmmaker wouldn't instantly reject offer a lifetime.