Theme Park Bits: A New 'Ghostbusters' Ride, 'Star Wars' Goes To Disneyland Paris, And Universal Studios Doubles Down On 'Minions'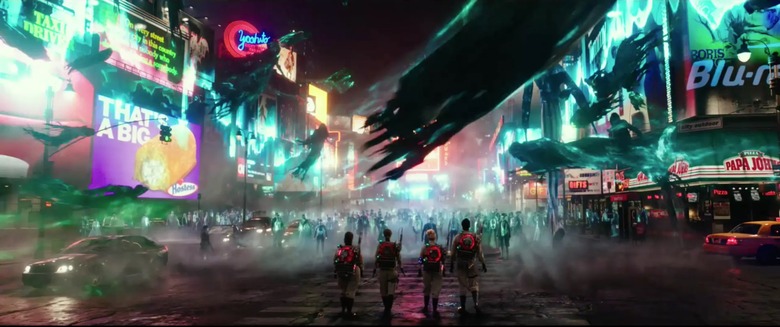 In this edition of Theme Park Bits:
A new Ghostbusters ride is coming to Germany's Heide Park.
Universal Studios is developing an entire theme park land for the Minions.
Season of the Force is finally heading to Disneyland Paris.
Hong Kong Disneyland's Iron Man Experience is approaching its opening date.
Animal Kingdom's Avatar-themed land is truly taking shape.
Disneyland previews footage and costumes from Doctor Strange.
Universal extends Halloween Horror Nights.
And more!
#Heidepark verwelkomt in 2017 de #Ghostbusters! Meer info in ons nieuwsbericht: https://t.co/m4cShTcqw3 pic.twitter.com/uBpaKwuUsq

— Pretparken.be (@Pretparkenbe) October 15, 2016
Let's get started with something strange...in your neighborhood...etc. It looks like Germany's Heide Park is getting a "5D" Ghostbusters attraction that will place riders within an Ecto-1 vehicle and let them bust ghosts with attached weapons. This is a tried and true theme park ride type at this point, with Universal's Men in Black: Alien Attack and Disney's Buzz Lightyear: Astro Blasters being the most famous examples. This attraction is set to open in 2017.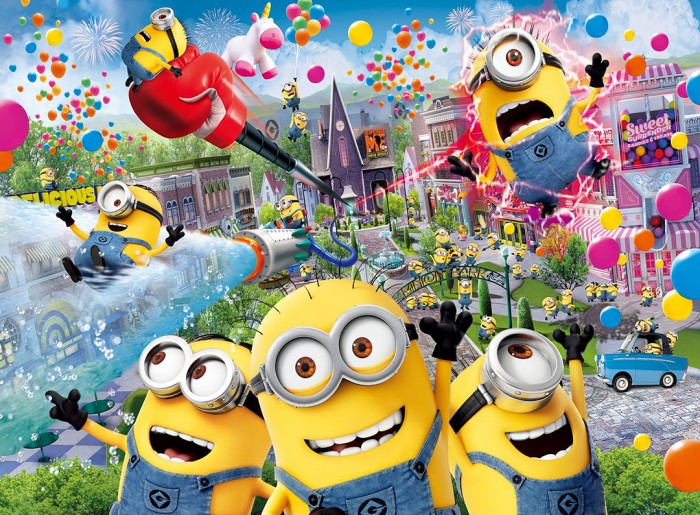 The Universal Studios parks in Florida and California are already home to the popular Despicable Me: Minion Mayhem simulator attraction, so the news that a third version is coming to Universal Studios Japan isn't that surprising. What is surprising is that it will have an entire Minion-themed land built around it:
The Osaka-based park announced this week it will open Minion Park, the world's largest Despicable Me-themed land, set to include a ride, a toy store, a sweets factory, and a hotel.
The press release further describes the Minion Park:
These facilities have already been 'taken over' by the Minions themselves. [They] journey alongside guests through Minion Park via a winding, center passage.
I'll never fully get the Minions, but there's no denying their popularity around the world...and there's no denying Universal's efficiency when it comes to quickly and efficiently capitalizing on their most beloved properties within their theme parks. Minion Park, like The Wizarding World of Harry Potter and Springfield USA before it, will almost certainly be an impressive creation.
While the Iron Man Experience attraction has yet to open its doors at Hong Kong Disneyland, the attraction's exterior has officially come to life...to advertise the ride within. Disney and More has the video, which you can watch above.
While the ride itself has yet to open, the attached gift shop is open and more than willing to take your money! Classic Disney. For additional photos of the attraction building and the gift shop, you can follow the link above.
Detail in the 3D sculpted background of Pandora World of Avatar pic.twitter.com/xiHdHFuh1o

— bioreconstruct (@bioreconstruct) October 9, 2016
The floating mountains of the upcoming Pandora land in Walt Disney World's Animal Kingdom are really starting to take shape and the details are incredible. We're still months away from this area opening its doors to the public and it's already looking like Disney's Imagineers are looking to create something that is utter unlike anything we've seen in a theme park before. This level of detail is how you battle Universal and Harry Potter (and this should get you even more excited to see what they do with Star Wars).
Doctor Strange opens on November 4, 2016, but if you want to see more from the film right now at this very second, all you have to do is head over the Disney's California Adventure park and head to theater in the Hollywood Land section. The lobby is now home to  one of the costumes worn by Benedict Cumberbatch in the film and the theater itself is screening preview footage from the movie. The video above offers a quick tour of the lobby display.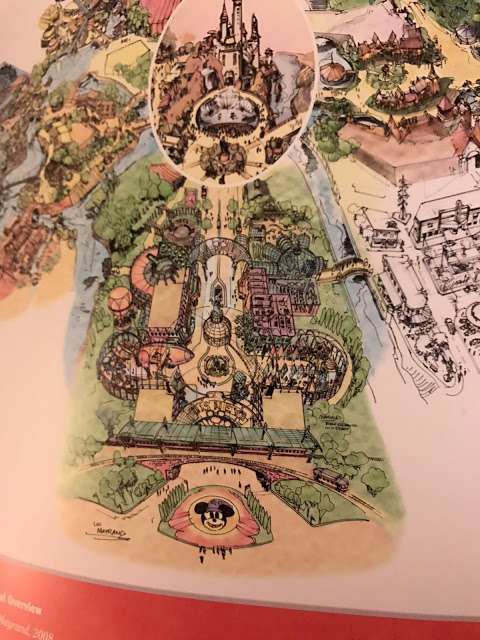 Disney and More has posted early concept art for a Main Street that was designed, but never built, for Disneyland Shanghai. Although the basic shape resembles the versions seen in other parks around the world, it should be noted that this design called for the entire entrance to be covered in a canopy and that the central castle and layout of the surroundings lands also changed drastically between when this was drawn (around 2008) and when everything was actually built.
Extended the haunting thrills of #HHN26 with two more nights Nov. 4 & 5. To purchase tickets, visit https://t.co/4ZC7C24v7c pic.twitter.com/XKMXxO6Bl0

— Halloween Horror Nights (@HorrorNightsORL) October 24, 2016
Universal Studios Florida has announced that Halloween Horror Nights has been extended through November 4 and 5 and tickets are on sale now. Some have speculated that this extension was encouraged by the arrival of Hurricane Matthew, which shut down the massively popular nighttime event for two days earlier this month. Or it could be as simple as these nights being so popular that Universal has decided to make a few extra bucks off them.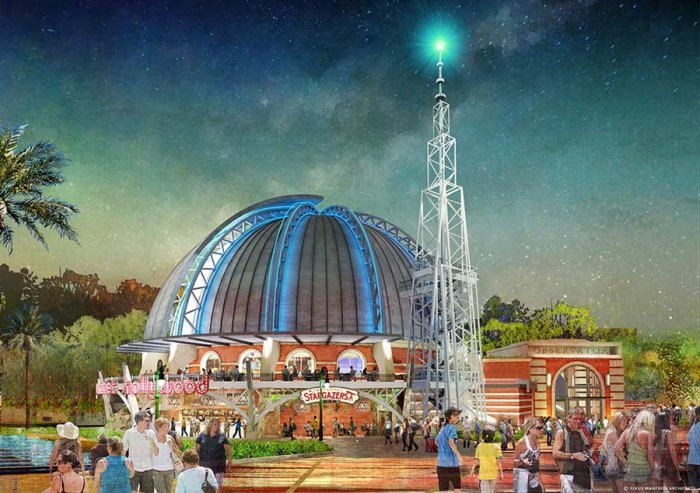 The Planet Hollywood restaurant at Downtown Disney at Walt Disney World was always something of an eyesore and it become even more unpleasant to look at as the area was transformed into the more laid back and gently themed Disney Springs. That meant the place had to undergo a massive overhaul and The Disney Blog has concept art showing what the renovated version will look like. Instead of just being a gaudy spherical building, the restaurant is now themed as a retrofitted observatory. It's a wonderful idea and it looks great. The next step is, of course, to actually give the place a menu worth your time and money.
The Nemo and Friends Searider attraction, which will "shrink" guests down to the size of a fish and let them explore the ocean alongside everyone's favorite cast of animated fish, has been officially slated to open on May 12, 2017 at Tokyo DisneySea. If this was a stateside attraction, I'd say to expect a few delays. But since this is the famously on-point Tokyo parks we're talking about, go ahead and book your plane tickets now.
The queue for The Great Movie Ride at Walt Disney World's Hollywood Studios has always been home to a rotating series of props and costumes from famous movies, but the most recent addition may one of the all-time best objects to ever enter the building. Yep, that's the actual Ark of the Covenant from Raiders of the Lost Ark, rescued from that massive government warehouse at Area 51 and now hidden in plain sight at a major tourist destination.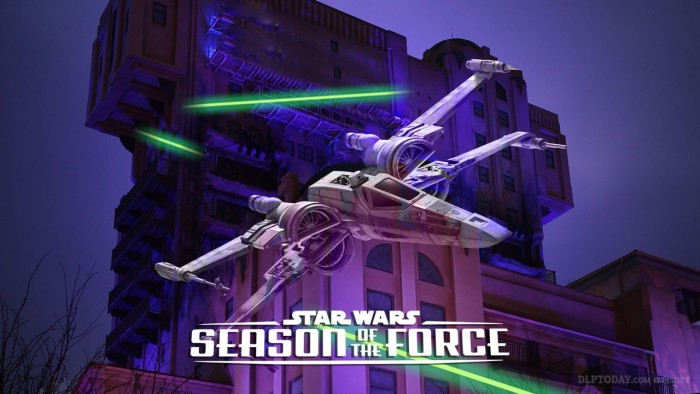 In news that shouldn't come as much of a surprise to anyone, the ever-popular Star Wars-themed Season of the Force event is coming to the Walt Disney Studios Park in Paris, France. Although this version will presumably share many similarities with the stateside iterations, it will include a brand new nighttime show:
The Walt Disney Studios Park will present a giant night-time spectacular, which will transport guests into the heart of the Star Wars saga. This show, only available at Disneyland Paris, will combine live entertainment, breathtaking special effects and an epic sound and light show projected on the Park's most iconic architecture. Throughout the day, guests will also come face to face with heroes from the Star Wars universe. Encounter a patrol of Stormtroopers (similar to Disney's Hollywood Studios), face some of the most powerful members of the Dark Side or join the rebellion with the friendly Chewbacca.
Season of the Force will run from January 14, 2017 through March 26, 2017.
Here is a classic example of Disneyland toying with your emotions. We learned a few months back that the park was phasing out the popular Paint the Night parade as part of a plan to return the classic Main Street Electrical Parade to the park. Paint the Night ended its run last month...or rather, it ended its official nightly run. Because now, it has been announced that the parade will return for select nights starting on November 18, so everyone who came out to say farewell to this show now needs to trek back out to say their goodbyes again. Ugh. Disneyland. Amiright, guys? Anyway, the Main Street Electrical Parade is still set to begin next year.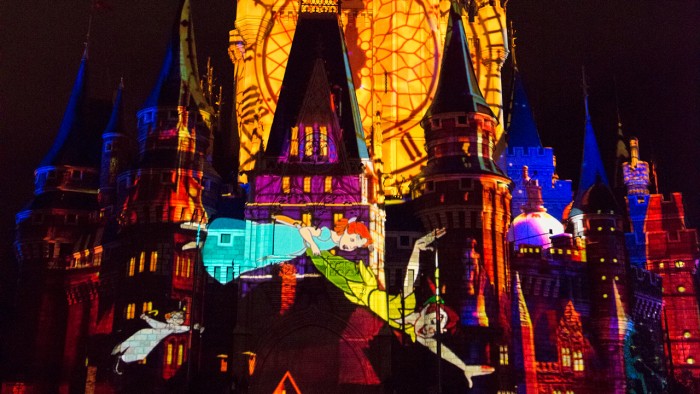 While Disneyland's evening entertainment undergoes changes of its own, the Disney Parks Blog has announced a night nighttime show for the Magic Kingdom at Walt Disney World. Titled Once Upon a Time, this is another show that will utilize projection mapping technology to transform Cinderella's Castle into a backdrop for various images and effects. Here's what you can expect:
Mrs. Potts from "Beauty and the Beast" shares bedtime stories with Chip, taking them (and all of us) on a magical trip through the most adventurous scenes from favorite Disney films like "Cinderella," "Peter Pan," "Alice in Wonderland" and "The Many Adventures of Winnie the Pooh."
Scenes that are expected to be guest-favorites include a flight with Peter Pan from London to Never Land, the Mad Hatter's whimsical tea party, and a daring duel between Gaston and Beast. Mrs. Potts and Chip end their bedtime story with a grand finale that includes appearances by characters from even more Disney films.
The show is set to begin November 4.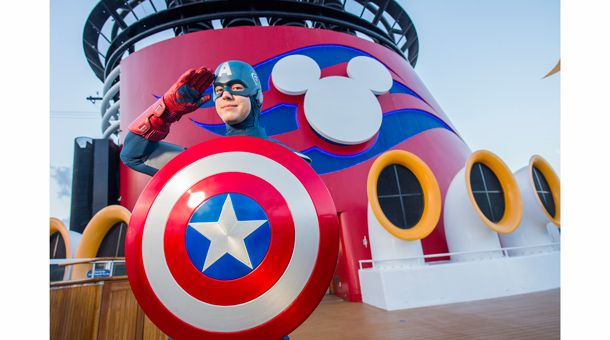 Disney Cruise Lines has announced a new Marvel Day at Sea, which will transform the Disney Magic cruise liner into a home for superheroes and super villains for a day. According to the Disney Parks blog, here's what you can expect from this event:
Unleash Your Inner Super Hero during the Ultimate Day at Sea
Spider-Man, Captain America, Thor and other Marvel Universe Super Heroes are onboard for scheduled meet-and-greets and photos.
A brand-new spectacular party fills the upper deck with music, dancing and games.
The deck party culminates in a stunning display of themed pyrotechnics, lighting, sound effects and the largest collection of Marvel Super Heroes and Super Villains ever assembled on a cruise ship.
Kids and families summon their Marvel knowledge and enjoy friendly competition during trivia games, covering courageous heroes and fun facts from the Marvel Universe.
For young heroes-in-training, Marvel-themed games, activities and arts and crafts will be offered throughout the day in Marvel's Avengers Academy in the Oceaneer Club.
Look, I'd personally be a little nervous about being on a boat in the middle of the ocean during a display of "themed pyrotechnics," but I am also a coward. Anyway, the chance to hang out with the Avengers on a boat may very well outweigh your fear of dying on a sinking boat. You know you. Additional details can be found at the link above.
It's easy to be cynical about Disney, but then you watch this video of a blind man, who lost his sight at the age of nine, meeting Mickey Mouse on a trip to Walt Disney World and you remember why you love this stuff in the first place.