Cool Stuff: Tom Whalen's 'South Park' And Dave Perillo's 'Rick & Morty' Prints On Sale Today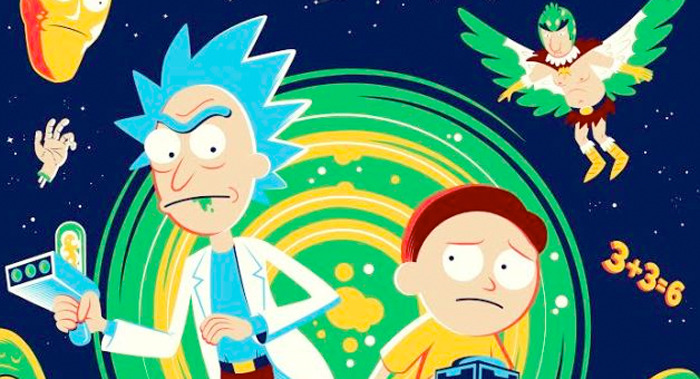 If you're a fan of animated comedy for adults, then Bottleneck Gallery NYC has a couple new prints going on sale today that you might want to check out, and they're from two of our favorite artists.
Tom Whalen has created an awesome new print in honor of the 20th anniversary of South Park and Dave Perillo has crafted a vibrant print for Adult Swim's stellar Rick and Morty. Both of the prints debuted exclusively at New York Comic-Con, but now they're going on sale for everyone else, so check them out below.
First up, here are both versions of the Tom Whalen South Park print from Bottleneck Gallery:
The regular version (top) has a numbered edition of 300 and will cost you $45 while the variant, featuring a dead Kenny, will have an edition of 150 and will cost you $55. Both are 12" x 36" screen prints. Since Tom Whalen is an in-demand artist, you'll want to be quick to pick these up when they go on sale at 12pm Eastern today, especially since it's not clear how many are left over from NYCC.
But if you're more of a Rick and Morty fan, then this Dave Perillo print is what you're here for: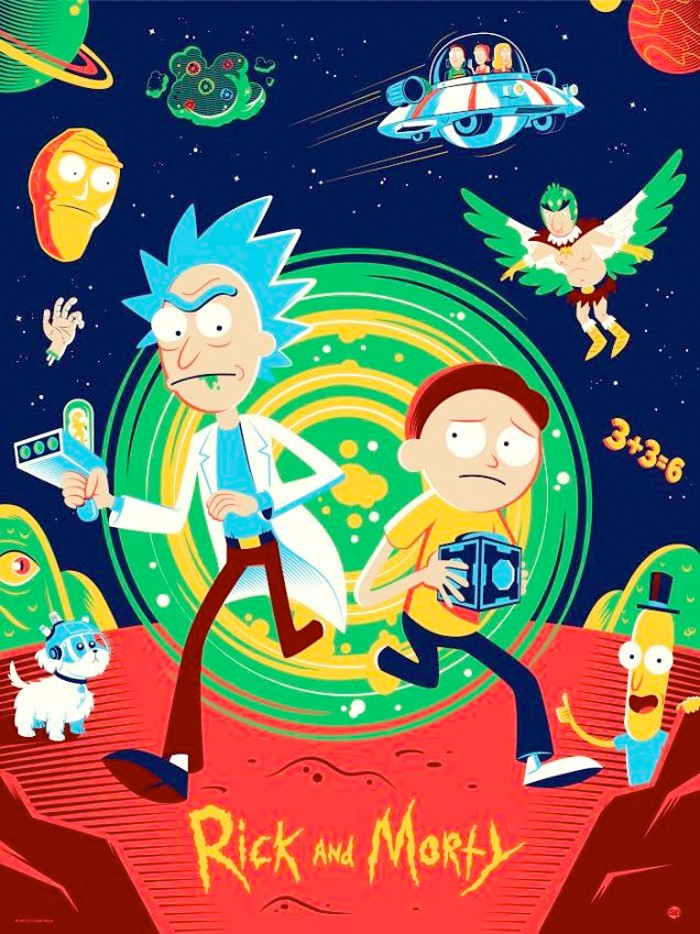 This one is an 18" x 24" screen print with an edition of 300 that will cost you $40. Part of me wishes it would have included more characters from the show, but at least they got Mr. Poopy Butthole in there. Plus, the rest of Rick and Morty's family is off flying in space in the background.
This is undoubtedly a print I'd like to have on my wall, but one thing that I'd really like to have is a movie poster for Alien...Invasion Tomato Monster Mexican Armada Brothers...Who Are Just Regular Brothers Running...in a Van from an...Asteroid and All Sorts of Things: The Movie, better known as Two Brothers.
Anyway, both of these prints are on sale over at Bottleneck Gallery while supplies last at 12pm Eastern today.
If you happen to miss out on these prints, don't forget that there are some awesome prints from New York Comic-Con still on sale from Hero Complex Gallery for tons of your favorite titles. Plus, some fantastic artwork just came from Gallery 1988 as well for the Crazy 4 Cult X exhibition, so be sure to check out what they have available too.