New 'Lego Batman Movie' Image Shows Off Lego Batman's Many Lego Bat-Vehicles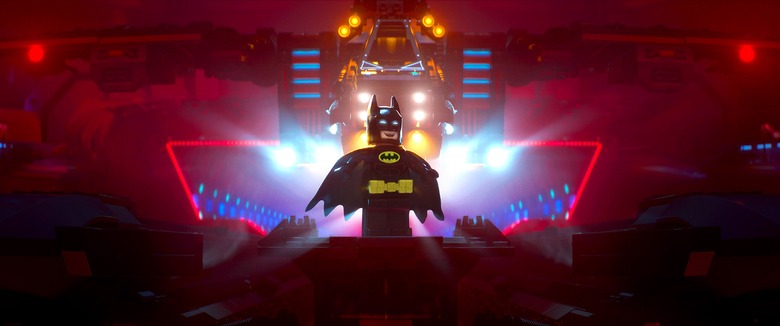 Lego Batman may suffer from a severe shortage of parents, as he's always so eager to remind us, but he's got plenty of other stuff in spades. Like sweet, sweet rides. A new The Lego Batman Movie image shows off his vast array of Batmobiles, Bat-boats, Bat-aircrafts, and what have you. Check it out below. 
Warner Bros. shared the new Lego Batman Movie image (via Collider).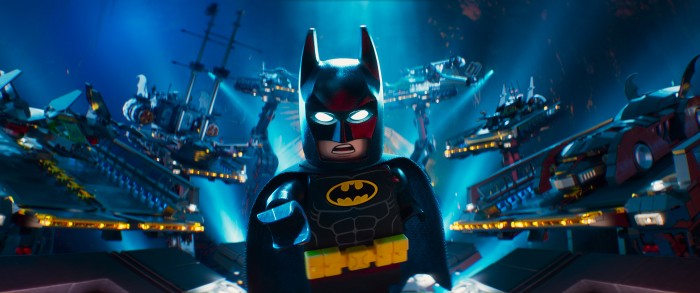 Throughout the 77 years of his existence, Batman has been adapted for the screen time and time and time again. Heck, he currently exists in two separate live-action versions right now — the movie one played by Ben Affleck in Batman v Superman and the younger TV one played by David Mazouz in Gotham. (Okay, if you want to get real technical about it, the latter hasn't taken on the Batman mantle just yet, but we all know he's headed there. It counts.)
The Lego Batman Movie intends to have fun with the fact that there have been so many iterations of the character already. "Rest assured that every era of Batman filmmaking will be acknowledged," teased producer Chris Miller in 2014. "There have been so many interpretations of Batman and there is so much to play with there. There are 40 versions of his origin story alone." A recent teaser trailer definitely winked at that history, with Alfred cheekily reminding Batman that they've definitely been here before.
Part of that history, of course, are the many Bat-vehicles he's collected over the years. The Batmobile is his signature ride, of course, but he's got about a half-dozen others scattered throughout the image you can see above. Of course, Batman himself is front and center, because this dude lives on attention.
Producer Phil Lord has promised The Lego Batman Movie will dig into that age-old question, "Can Batman be happy?" After all, if a guy with billions of dollars, countless gadgets, a thriving vigilante career, an extremely patient butler, and an adoring surrogate son can't find joy in life, what hope do the rest of us have? We'll have to wait a few months to find out the answer, but I've got a strong suspicion that The Lego Batman Movie will make Bat-fans and Lego Movie fans happy, at least.
Directed by Chris McKay, The Lego Batman Movie is in theaters February 10, 2017. The voice cast includes Will Arnett as Batman, Michael Cera as Robin, Zach Galifianakis as the Joker, and Ralph Fiennes as Alfred Pennyworth.
In the irreverent spirit of fun that made The LEGO® Movie a worldwide phenomenon, the self-described leading man of that ensemble—LEGO Batman—stars in his own big-screen adventure. But there are big changes brewing in Gotham, and if he wants to save the city from The Joker's hostile takeover, Batman may have to drop the lone vigilante thing, try to work with others and maybe, just maybe, learn to lighten up.