VOTD: 'Doctor Strange' Writer's Short Film 'As They Continue To Fall' Hunts Down Fallen Angels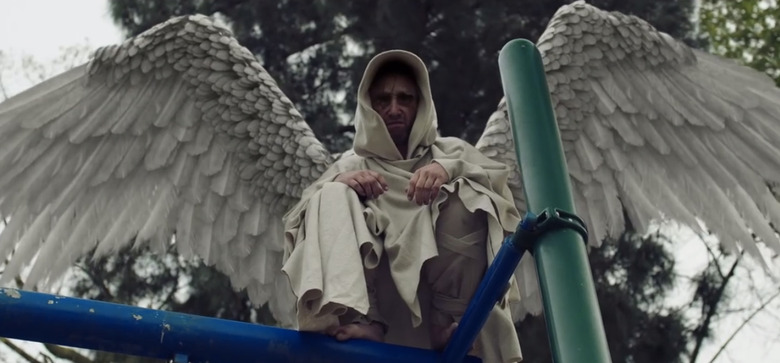 This week sees the release of Doctor Strange in many international markets while here in the United States we'll be waiting until November 4th to see the movie (though the reviews paint a mostly promising picture). To coincide with the release, Doctor Strange screenwriter C. Robert Cargill has a new short film that just debuted online which is currently being pitched around Hollywood for a possible feature adaptation.
As They Continue to Fall follows a drifter who hunts fallen angels that only he can see, and this short gives us a taste of what life is like for this man who continues to see the world around him become more corrupt. There's definitely potential here for a feature length story, and the style and tone feels in line with what we've see Cargill write before with films like Sinister and Deliver Us From Evil, but with a story that feels like it came straight from a graphic novel.
What's cool about the short is that it makes us feel like there's a rich world surrounding this alley and these rooftops. The character clearly has a rich history that can be expanded in a feature length movie. It has the vibe of Legion, The Book of Eli and Constantine combined.
The short is directed by Nikhil Bhagat, who directed this for his thesis film, along with the assistance of cinematographer Noah Rosenthal (Fat Kid Rules the World), editor Tommy Aagaard (The Nice Guys, Avengers), sound designer Mike Miller and visual effects artists Andy Wong and Ben Hall. And don't forget C. Robert Cargill uses to write over at Ain't It Cool News, so anything is possible if you work your ass off and stay passionate about the things you love.
Here's hoping we see As They Continue to Fall turn into a feature in the near future.