Another 'Doctor Strange' Character Confirmed To Return For 'Infinity War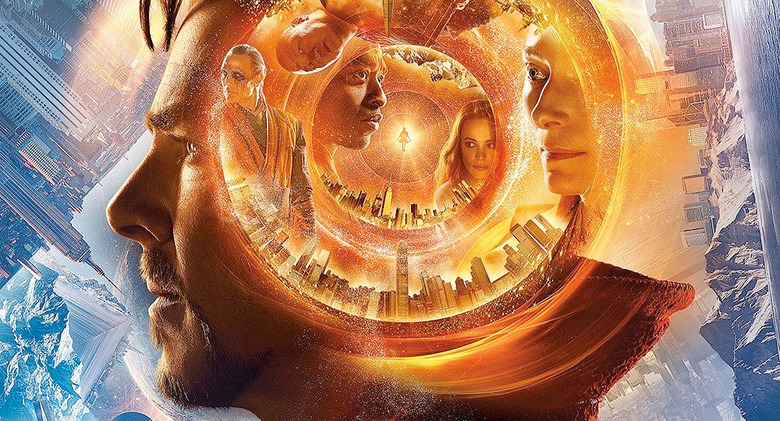 We're still a couple weeks out from seeing Doctor Strange in the United States, but next week brings the film to many international markets, and that means some spoilers will start to spill onto the web, including details on both of the credits scenes (which have been screened for press already).
We'll be keeping any spoiler talk in check here at /Film so that you don't have Doctor Strange ruined for you, and that includes knowledge of a certain character who survives the first movie and will be part of The Avengers: Infinity War. No we're not talking about Doctor Strange himself, who has already been confirmed to appear along with the presumed assembly of every surviving character in the Marvel cinematic universe, but a supporting character.
So who is the Doctor Strange character appearing in The Avengers Infinity War? Find out below, but beware of slight spoilers.
ComicBook.com participated in some of the press junket interviews for the film this past week, and they learned in an interview with Benedict Wong that his character, who also happens to be named Wong, will be returning for The Avengers: Infinity War. When asked if he would like to see himself in future Marvel movies, he immediately confirmed at least one future appearance by saying, "I'm thrilled I'm going to be in Infinity War. I'm looking forward to, I'll tell you that one first."
Of course, Wong couldn't offer up any details about how much he'll be involved, but with Doctor Strange (Benedict Cumberbatch) already confirmed to make an appearance, it only makes sense that Wong would be around to help out as his trusty aid. More than likely he'll have a role akin to a character like Dr. Erik Selvig (Stellan Skarsgard), who was a key supporting part in The Avengers after appearing in the Thor franchise, but didn't have tons of screentime.
It remains to be seen if any other characters from Doctor Strange will make their way into The Avengers: Infinity War. Will Mads Mikkelsen survive as the villain Kaecilius to return in a future movie? Will Chiwetel Ejiofor as Mordo survive to fight another day alongside Doctor Strange? Could Tilda Swinton end up getting involved in the big battle with Thanos? We'll just have to wait and see.
Doctor Strange lands in theaters on November 4.