Martin Scorsese's 'Silence' Unmutes, Reveals First Look At Adam Driver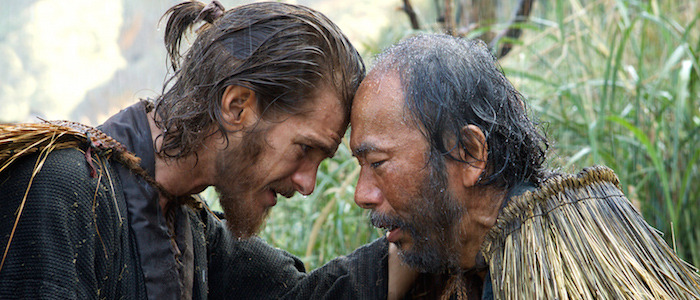 After flying under the radar and missing the 2016 film festival scene altogether, Martin Scorsese's Silence finally announced a release date a few weeks ago. As expected, the latest film from one of our greatest living filmmakers has been positioned as an Oscar contender, hitting theaters in limited release on December 23, 2016. That news followed stories about the film's supposed 195 minute running time. And that news followed a handful of stills showing off actors like Andrew Garfield and Liam Neeson looking sad and desperate. But beyond that, the film has truly lived up to its title.
Still, the mere existence of a new Scorsese movie was enough to send Silence to the top of our most anticipated movies of the Fall list, so surely a new still from the film, featuring our first look at Adam Driver, qualifies as noteworthy movie news.
Although Scorsese is best known to most audiences for crime stories like Goodfellas and The Departed, his obsession with religion has been a running theme throughout almost all of his work. Much of his work may be focused on evils of mankind, but his Catholicism (and its related guilt) pumps through his filmography like blood. It's how one artist can make movies as divergent The Wolf of Wall Street and The Last Temptation of Christ.
Silence sounds like it could scratch Scorsese's religious itch like nothing else he has ever made. Based on the novel by Japanese author Sh?saku End?, the story follows two young Jesuit priests who journey to 17th century Japan in search of their mentor, who has gone missing after reportedly renouncing his faith. Once they arrive, they find the Christian population has been driven underground and face brutal persecution. It's heavy stuff.
We've already seen images of Liam Neeson as Father Cristóvão Ferreira, the missing mentor, and Andrew Garfield as Father Sebastião Rodrigues, one of the two young priests. Now, the newest still (via The Independent) shows us Adam Driver as Father Francisco Garrpe, the second priest.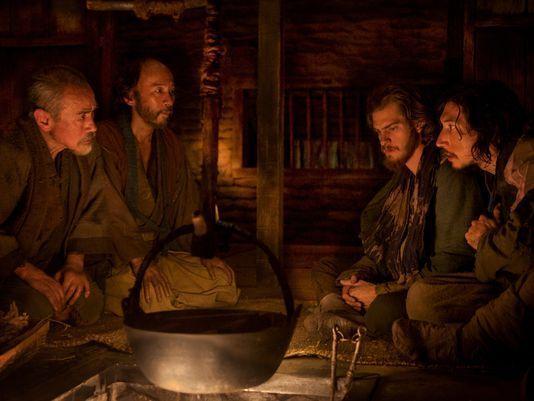 It's not much, but any additional proof that Silence is on the way should be considered good news, right? In any case, Driver continues to be one of the most interesting young actors working today. While he's known to audiences worldwide as Kylo Ren in the new Star Wars movies, he's been quietly working with some of the best directors working today, including Jim Jarmusch, Terry Gilliam, and Jeff Nichols. Like Andrew Garfield, who used his Spider-Man clout to attach himself to all kinds of great projects, he's making the best possible use of his newfound fame.
Meanwhile, Deadline reports that Silence is still being edited and that the 195 minute cut has become 159 minutes. Producer Irwin Winkler also called it Scorsese's best movie, but let's take that with a grain of salt because it's part of his job to get people to see the film. Then again, I wouldn't be surprised in the slightest if Scorsese had another masterpiece in him.
However long it is, Silence will arrive on December 23, 2016.