Sequel Bits: 'John Wick: Chapter 2,' 'Mission: Impossible 6,' 'Pitch Perfect 3,' 'Mary Poppins Returns,' And More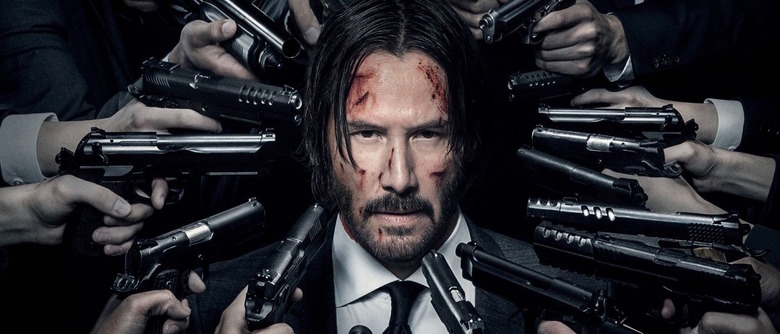 In this edition of Sequel Bits:
Keanu Reeves shows off his John Wick: Chapter 2 weapon skills.
Tom Cruise teases an insane stunt for Mission: Impossible 6.
Pitch Perfect 3 brings back Anna Camp.
Paddington 2 recruits Hugh Grant and Brendan Gleeson into the cast.
John Boyega is set to begin filming Pacific Rim 2 soon.
Lin-Manuel Miranda teases Mary Poppins Returns.
George Takei critiques the new Star Trek movies.
There are a handful of movies I will literally stop in my tracks to watch it someone puts it on in front of me and one of those movies is John Wick, which features Keanu Reeves playing one of cinema's finest and most brutally efficient killing machines. A little while back, we saw some footage of Reeves training for the sequel, John Wick Chapter 2, and now we've been granted additional footage proving that Mr. Reeves could kill you dead if necessary. From the video's description:
Aaron Cohen trains Keanu Reeves for John Wick Chapter 2. Training consisted of over 3 weeks of pre-production tactical firearms prep. Specific gear and tactics included concealed draw training with Cohen's newly released Cherries Below-The-Waistband Deep Concealment Holster, and over 40 hours of carbine combined with limited penetration room clearing.
In other words, don't corner Keanu Reeves in a darkened alley unless you want to end up at the morgue.
While we're on the subject of actors with a habit of really diving headfirst into their action movies, this new interview Tom Cruise finds the always-committed movie star promising that the upcoming Mission: Impossible 6 will follow in the footsteps of previous entries and showcase the actor doing stunts both insane and deadly. I'm not sure how you top the skyscraper climbing of Ghost Protocol or that absurd motorcycle chase from Rogue Nation, but I do know that Cruise won't ever retire from acting – he will simply die on set one day, a big smile on his face.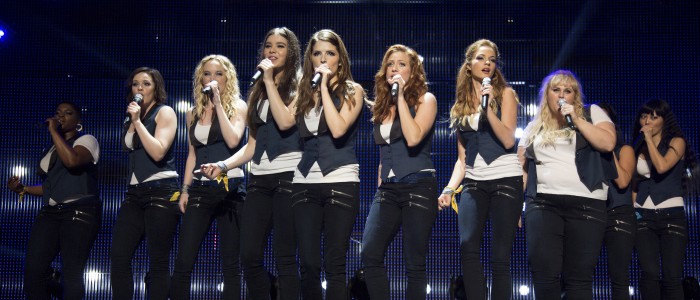 In news that shouldn't come as much of a surprise, Anna Camp has officially joined the cast of Pitch Perfect 3, making her the third series veteran to officially sign on the dotted line (following Anna Kendrick and Rebel Wilson). Camp's Aubrey Posen was a lead character in the 2012 original, but she was more or less an extended cameo in 2015's Pitch Perfect 2. The second sequel, which will be directed by Trish Sie, is set for a December 22, 2017 release date.
It's time. See you soon Australia! #Imapentecost pic.twitter.com/WwveJfr4NX

— John Boyega (@JohnBoyega) October 18, 2016
We're pretty sure the image that image is concept art from the first film, but the news that John Boyega is set to begin shooting Pacific Rim 2 soon is exciting news indeed. Even more important is that hashtag: "I'm a Pentecost." The thought of an actor as good as Boyega playing the son of Idris Elba's character from the first movie is exciting stuff.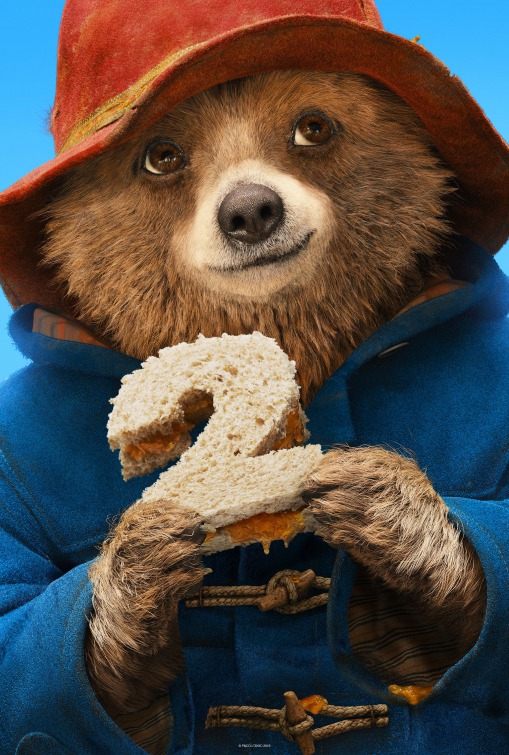 Above you will find the first teaser poster for Paddington 2, or as it is now called around my home: Oh My God The Cute Bear In People Clothes Is Eating a Sandwich Shaped Like the Number Two. The first Paddington was such a pleasant surprise, a warm and gentle and funny family movie that felt no need to indulge in the worst habits of most moves aimed at children, so bring on the sequel. Anyway, Paddington 2 has started shooting and a few final cast members have been announced, including Hugh Grant as "a vain, charming acting legend whose star has fallen somewhat in recent years" and Brendan Gleeson as "a notorious safe-cracker and strongman who becomes Paddington's unexpected ally."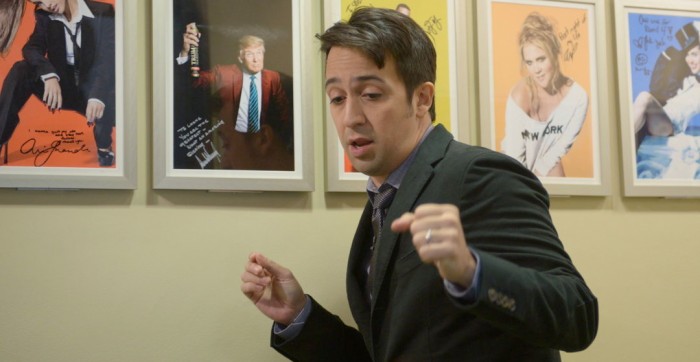 Hamilton creator and national treasure Lin-Manuel Miranda recently spoke to Good Morning America (via CinemaBlend) about Mary Poppins Returns, in which he will sing and dance and presumably warm our hearts. Although the film is acting as a loose sequel to the original movie, Miranda explained that the script is drawing from original author P.L. Travers' other Mary Poppins novels:
This takes place about 20 years after the original Mary Poppins film took place. But I get to be around for the adventures with Mary and the kids and sing and dance and do all the fun things. It's a new story. There are about eight Mary Poppins books, so what the creative team has done is sort of taken some of the adventures from those. Michael and Jane Banks have grown up, so this has to do with their kids.
Miranda will be joined by Emily Blunt, Meryl Streep, Ben Whishaw, and Emily Mortimer, which is the exact kind of cast that can do the impossible and get you excited for a Mary Poppins sequel.
Speaking of national treasures, the great George Takei recently sat down for an interview with IGN and he made his opinion on all things Star Trek known. The man behind the original Hikaru Sulu has been outspoken for years, whether he's campaigning for gay rights or being brutally honest about the greatest science fiction franchise of all time, and in this interview, he turns his phaser on the often overlooked (and actually not bad!) Star Trek: The Animated Series:
You know, the animated version is really not one of my favorites. I thought when we began the animated series would have a wonderful opportunity to really explore science fiction. You know because in the film versions were limited by anthropomorphic alien beings. Two arms, two eyes, you know, because they are played by actors, but this time with the animated version we can have really exotic aliens. Totally different kind of life forms with intelligence that we either make friends with or learn from or you know maybe just to raise a plight or really undeveloped forms of life that's rocky and yet still has some kind of intelligence. You know that could be done with an animated version or alien civilizations that could not be created on a soundstage. Fantastical floating cities, but none of that was explored. The aliens again happened to be two arms, two legs, two eyes. Sometimes they had four or eight eyes, but it was limited, so I don't think that the animated, we really reached its true animation potential.
Takei also had some criticism for the newest films (AKA the Kelvin Timelines):
The rebooted ones are missing that magic ingredient that makes a Gene Rodennbery Star Trek so unique and singular. He used science fiction as a metaphor for issues of the time. We were on during the sixties and in the sixties it was a turbulent time. In the united states, we had the civil rights movement. We also had the Vietnam war going on and globally we had the cold war going, two great powers threatening each other with mutual nuclear annihilation, and that was being depicted metaphorically in science fiction. The rebooted version is a rip-roaring good space opera. Lots of photon battles, lots of hanging on alien planet cliffs, but that's it, it's action adventure. That additional element is not there.
Although I'll go to my grave defending the 2009 Star Trek and Star Trek Beyond, it's hard to disagree with what Takei is saying here. The new movies are Star Trek put through a blockbuster filter. That doesn't make them bad movies, but it does make them very different from other incarnations.
While we're rounding up news about national treasures, how about this video from The Graham Norton Show, where Amy Adams (because she's totally a national treasure at this point) proves that she's exceptionally good at crying on cue. Honestly, all you need to do to get me to cry on cue is show me Arrival, in which Adams is completely devastating.
The controversial Ghostbusters remake has come and gone and arrived on Blu-ray and DVD (and it's pretty good!), so the timing is right for one of those before-and-after reels that explore how the film's visual effects were created. Oh, there it is!