New 'Logan' Photo Teases Reavers As Another Problem For Wolverine To Deal With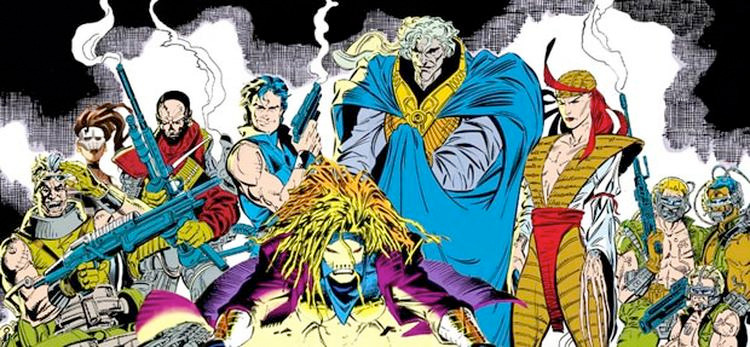 There have been endless teases for the next film in the standalone Wolverine franchise that has spun off from the primary X-Men film series. Ever since the film's title was revealed to be Logan, as seen in the first teaser poster, there has been a barrage of behind-the-scenes photos and details giving us plenty of insight into what we can expect from the R-rated comic book sequel this time.
Recent updates included news that Boyd Holbrook would be playing villain Donald Pierce, and considering his comic book history, many fans have assumed that we would also see the mutant-hunting assassins known as Reavers appear as well. Now a new photo confirms their presence in the sequel.
Check out the Reavers photo from Logan after the jump.
The latest Logan photo update comes from the official "wponx" Instagram account:
For those who don't know, Reavers were introduced back in the 1980s as a band of cyborg thugs who lived in Australia after taking over a small town in the outback. But they were driven out by the X-Men, who took over the town as their new base for a time. After that, Donald Pierce took charge of the Reavers, and they returned to Australia to take back their settlement. But all they found was Wolverine on his own. They took out their anger on the mutant by beating the hell out of him, crucifying him, and leaving him to die. The presence of the Reavers would provide a good explanation as to why the mutant population is down, in addition to the fact that the birth of mutants has declined drastically for an unknown reason. We're not sure if they'll be quite as much of a threat to Wolverine as they were in the aforementioned comic book run, but at the very least, they'll be a problem he has to deal with at some point.
Not too long ago we also confirmed that Sienna Novikov will play Laura, the little girl whose hand can be seen in the Logan poster and has been genetically modified to be a killing machine with claws like Wolverine's. In addition, Richard E. Grant is playing Dr. Zander Rice, a mad scientist type. Plus, Mister Sinister was previously pegged as a villain as well, but we're not sure who would play him at this point. There's a chance that Richard E. Grant or Boyd Holbrook could become Mr. Sinister, but that would be quite a departure from comic book mythology. Of course, the movies haven't been shy about changing those details, so anything is possible.
We'll find out what's in store when the movie arrives on March 3, 2017.