How Much Time Has Tom Cruise Spent Running In Movies? [Video]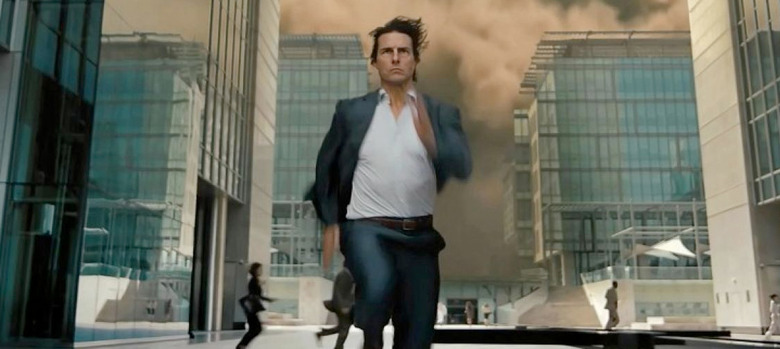 It's no secret that superstar Tom Cruise usually ends up running at some point in nearly every single movie he's made. He's quite the spry action star at age 54, and he's showing no sign of slowing down soon. With Jack Reacher: Never Go Back coming to theaters this coming weekend, we're bound to see him sprinting again, but until then, how about we find out just how long Tom Cruise has been running on the big screen.
There have been montages of Tom Cruise running put together before, but this new one appears to be the most comprehensive because it rounds up all the little clips of the actor running. The video starts all the way back in Cruise's younger days on movies like T.A.P.S. and The Outsiders up through last year's Mission: Impossible – Rogue Nation. Find out how long we've watched Tom Cruise running on the big screen below.
It's not just as simple as seeing the runtime of the above video, so we'll just tell you that the total time of Tom Cruise running across his big screen acting career is 18 minutes and 10 seconds. Most of that running is Cruise sprinting like his life depended on it, and most of the time that's pretty accurate for the characters he's playing.
Thanks to Burger Fiction for rounding up all these clips into this video. Now we'll just have to wait and see how much running time Tom Cruise adds to this total when Jack Reacher: Never Go Back hits theaters this weekend.