'Big Little Lies' Trailer: 'Wild' Director Reteams With Reese Witherspoon For HBO's Limited Series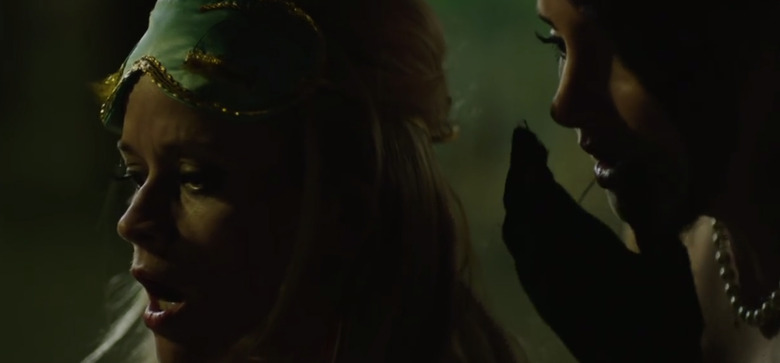 We may receive a commission on purchases made from links.
Some of the best actors and filmmakers are taking time away from the big screen to participate in this new golden age of television, and the latest evidence of this shift comes from a couple of feature film talents who previously brought us one of the best movies of 2014.
Wild director Jean-Marc Vallée and star Reese Witherspoon have adapted Liane Moriarty's novel Big Little Lies for a limited series on HBO. The series stars Reese Witherspoon, Nicole Kidman and Shailene Woodley as three mothers of children who all attend the same school. Their lives are thrown into upheaval when a series of events results in a murder. The first Big Little Lies trailer has just debuted, introducing us to the characters briefly while also hinting at the tragedy and intrigue about to disrupt their world.
The trailer presents a tone akin to Gone Girl, but hopefully it follows through more effectively than The Girl on the Train did. Stephen King has praised the book on which the limited series is based, so that bodes well for the subject matter. Plus, the scripts by David E. Kelley must have been good to land such an outstanding trio of actresses, not to mention Laura Dern, Alexander Skarsgård, Adam Scott, James Tupper and Zoë Kravitz.
Jean-Marc Vallée is directing every single episode of the series, and if you'd like to know more about the series, here's the synopsis for the book:
Madeline is a force to be reckoned with. She's funny and biting, passionate, she remembers everything and forgives no one. Her ex-husband and his yogi new wife have moved into her beloved beachside community, and their daughter is in the same kindergarten class as Madeline's youngest (how is this possible?). And to top it all off, Madeline's teenage daughter seems to be choosing Madeline's ex-husband over her. (How. Is. This. Possible?).
Celeste is the kind of beautiful woman who makes the world stop and stare. While she may seem a bit flustered at times, who wouldn't be, with those rambunctious twin boys? Now that the boys are starting school, Celeste and her husband look set to become the king and queen of the school parent body. But royalty often comes at a price, and Celeste is grappling with how much more she is willing to pay.
New to town, single mom Jane is so young that another mother mistakes her for the nanny. Jane is sad beyond her years and harbors secret doubts about her son. But why? While Madeline and Celeste soon take Jane under their wing, none of them realizes how the arrival of Jane and her inscrutable little boy will affect them all.
Big Little Lies is a brilliant take on ex-husbands and second wives, mothers and daughters, schoolyard scandal, and the dangerous little lies we tell ourselves just to survive.Big Little Lies hits HBO sometime in 2017, but no specific date has been set yet.