'Rogue One' Photos Reveal New Characters: Ghostly Mon Calamari, Jedha Pilgrims & More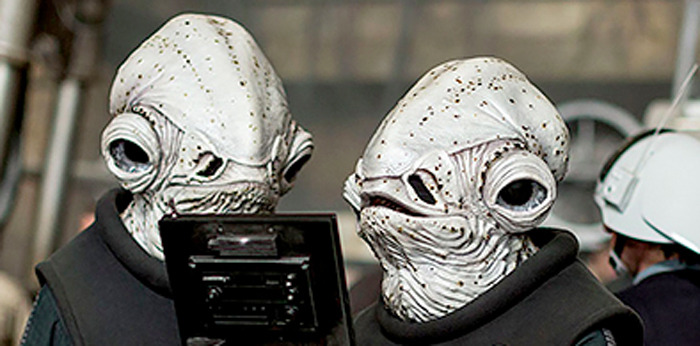 The most recent trailer for Rogue One: A Star Wars Story revealed so much more about the first spin-off from the primary sci-fi saga, and we took a much closer look at all the new footage on display. Now some new Rogue One images are revealing more of the characters we'll see in the movie.
In a new batch of digital trading cards from the Star Wars Card Trader app, we get some new shots of the team members from the heist team designated as Rogue One as well as a bunch of new images of the Rebel generals, soldiers and pilots, various Imperial troops, and some of the new aliens as well. Plus, new details about some of the previously unseen characters have been revealed as well.
First, EW specifically highlighted some cards and provided new information about their subjects.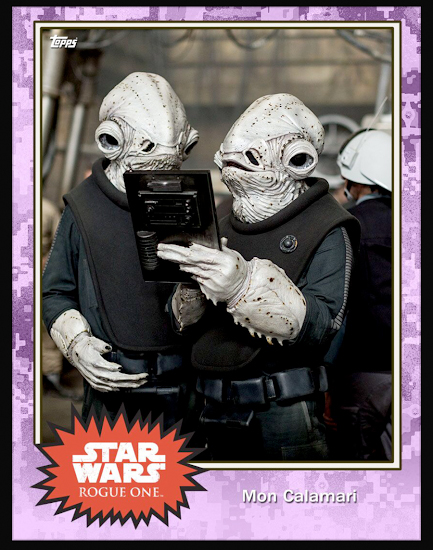 A New Kind of Mon Calamari
We've seen plenty of Mon Calamari before, the race of aliens made famous by Admiral Ackbar. However, up until now, we've seen them with skin the same color as lobsters or crabs. But these Mon Calamari look rather ghostly. Upon first inspection their skin appears to be white, but EW says they're pale blue. These are likely just some background players, but it makes me wonder how many different kind of Mon Calimari there are.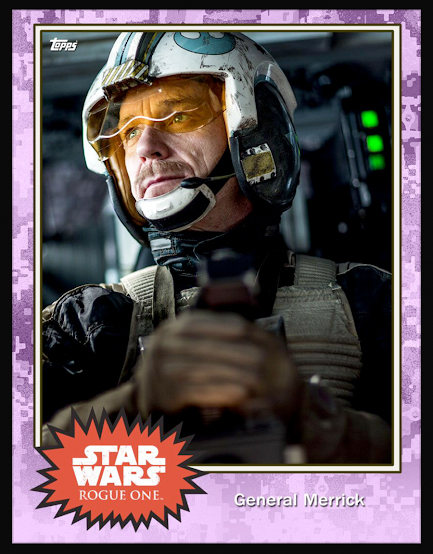 Unknown Female X-Wing Pilot
Why is an X-Wing pilot with no name highlighted? Well, there's a chance this could be a character named Evaan Verlaine who has appeared in the Star Wars comics from Marvel. She's from Alderaan and has ties with Princess Leia. An interesting detail pointed out is that the "V" symbols that you can see on her helmet each represent 20 enemy fights that she's taken down. She could give Poe Dameron a run for his money.
Jedha Pilgrims
Finally, these are the most interesting new images. Each of these cards show two very different pilgrims from the world of Jedha. The world is considered to be sacred by those who believe in the Force, almost like a sort of Mecca. Do all of the pilgrims who live on Jedha have some kind of elaborate wardrobe and face cover? Jedha sounds like the most interesting new location we'll travel to in Rogue One, and it might teach us a thing or two about the Force and maybe even the Jedi.
Meanwhile, here's the cards featuring a bunch of the Rebels, most that we've already seen:
And here's the cards featuring new shots of the Imperial troops we're getting used to:
That's all for now, but you can bet there will be much more leading up to December 16.