'Jurassic World 2' Gets The 'Empire Strikes Back' Comparison Like Every Other Blockbuster Sequel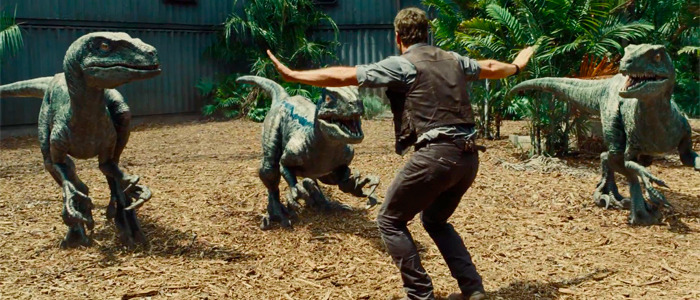 Even though Jurassic World 2 is a long ways off from hitting theaters, the anticipation is still high for the sequel. While Jurassic World treaded plenty of familiar territory with endless homages and references to the original Jurassic Park, this sequel should allow the story to head in an entirely different direction. Just recently writer/producer Colin Trevorrow revealed that Jurassic World 2 would be a parable for animal abuse, and now the sequel is getting compared to arguably the most revered sequel of all time by director J.A. Bayona.
Find out what he had to say about Jurassic World 2 after the jump.
Speaking with Spanish news outlet EFE (via Scified), J.A. Bayona had this to say:
"It will be darker and scarier than the previous film. Obviously when you have Chris Pratt, it will also be very funny. But it will be darker. It is a second step in a trilogy, and the second step is always dark as in 'The Empire Strikes back or the 'Wrath of Khan,' which are the examples you always get."
It feels like every blockbuster sequel attempts to be a bit darker than the first movie in a franchise, but at least Bayona is aware that the comparison he's making is overdone. Then Bayona vaguely discussed what fans can expect from Jurassic World 2, or rather what they're not expecting:
"The film takes the story where it has never been before. To me, it surprised me. We are going to places where the saga has never been before, and at the same time we are paying tribute to the franchise. We will take it a step further. There are things that will happen that people are not expecting and they really are shocking."
We still have no idea where Jurassic World 2 will take our characters this time, though early hints indicated details about open source dinosaur breeding. We're not sure if that's the direction writer and producer Colin Trevorrow decided to take with Derek Connolly on the script this time, but hopefully we'll hear more whenever production starts. That should be sometime early next year in order to meet the June 22, 2018 release date already set by Universal. Can the sequel live up to the big box office pull of $1.67 billion that the first movie grabbed? We'll find out in about 20 months