'Rogue One': New Poster Features Darth Vader; Final Trailer Coming Tomorrow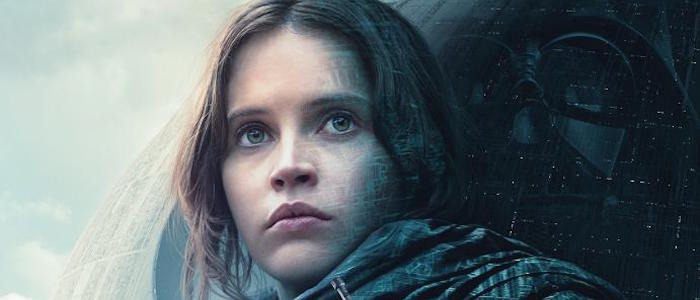 Get excited, Star Wars fans: Lucasfilm has just dropped a brand-new poster for Rogue One: A Star Wars Story, which features a very familiar face alongside all the new characters you'll meet later this year. Even better, the poster is here to whet your appetite for the next and last trailer, which arrives tomorrow morning. See the Rogue One poster in full below, and get the Rogue One trailer details.
Gareth Edwards unveiled the new Rogue One poster on the Star Wars Show.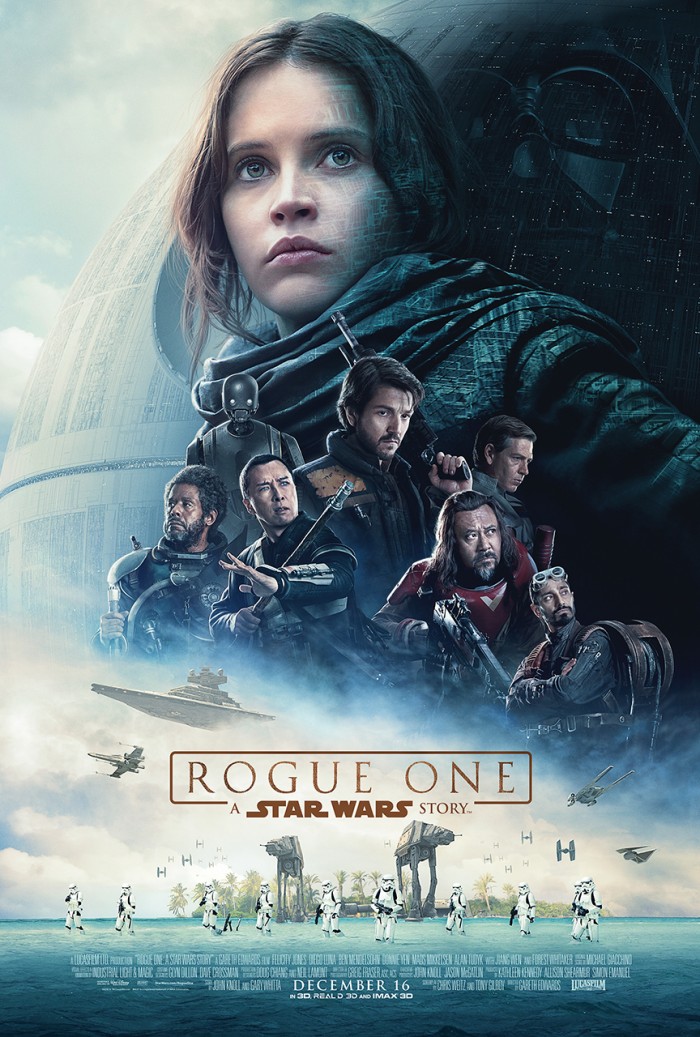 New hero Jyn Erso (Felicity Jones) gets pride of place, of course, but looming just behind her is the shadow of Darth Vader on the Death Star. While we've known for some time that the classic villain would appear in the new movie, Disney's marketing team has been very cautious about how they dole out that info. The new poster really seems to tie those characters together, so it should be interesting to see how their story pans out.
Below Jyn and Vader are some of the other major characters including Cassian Andor (Diego Luna), K-S2O (Alan Tudyk), Orson Krennic (Ben Mendelsohn), Saw Gerrera (Forest Whitaker), Chirrut Îmwe (Donnie Yen), Baze Malbus (Wen Jiang), and Bodhi Rook (Riz Ahmed), and below them is a scene of the battle at Scarif, with stormtroopers and such milling about in paradise-blue water.
The new Rogue One trailer will debut tomorrow morning (October 13) on Good Morning America, which airs 7-9 AM Eastern. We'll have it up for you right here the moment it becomes available, so keep an eye out.
Rogue One: A Star Wars Story arrives December 16.
From Lucasfilm comes the first of the Star Wars standalone films, "Rogue One: A Star Wars Story," an all-new epic adventure. In a time of conflict, a group of unlikely heroes band together on a mission to steal the plans to the Death Star, the Empire's ultimate weapon of destruction. This key event in the Star Wars timeline brings together ordinary people who choose to do extraordinary things, and in doing so, become part of something greater than themselves.