Star Wars Bits: Doctor Aphra Is Getting Her Own Comic, Timothy Zahn Talks Thrawn, And Ewan McGregor Still Wants To Play Obi-Wan Again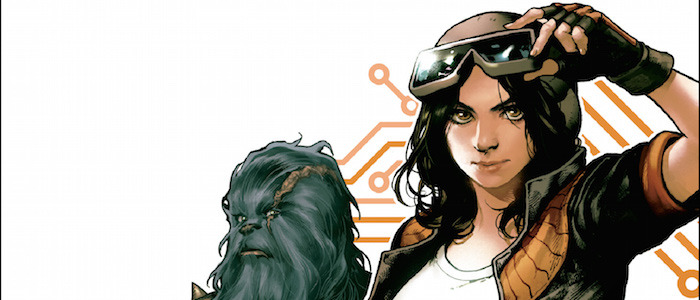 In this edition of Star Wars Bits:
Doctor Aphra, introduced in the pages of Darth Vader, is getting her own comic book series.
An interview with the actress who played young Rey in Star Wars: The Force Awakens.
Phil Lord and Chris Miller describe Alden Ehrenreich's Han Solo audition process.
The lawsuit over Harrison Ford's leg injury has finally concluded.
Yes, Ewan McGregor still wants to play Obi-Wan Kenobi again.
Timothy Zahn talks about Thrawn and Star Wars Rebels season 3.
The coolest Star Wars shot glass ever made.
LEGOLAND doubles down on Star Wars.
Various updates and videos concerning Star Wars Rebels season 3.
After much speculation, Marvel has officially revealed that the top secret new Star Wars comic series being written by Kieron Gillen and illustrated by Kev Walker will focus on Doctor Aphra, the morally shady archaeologist and adventurer introduced in the pages of Gillen's own fantastic (and officially finished) Darth Vader series.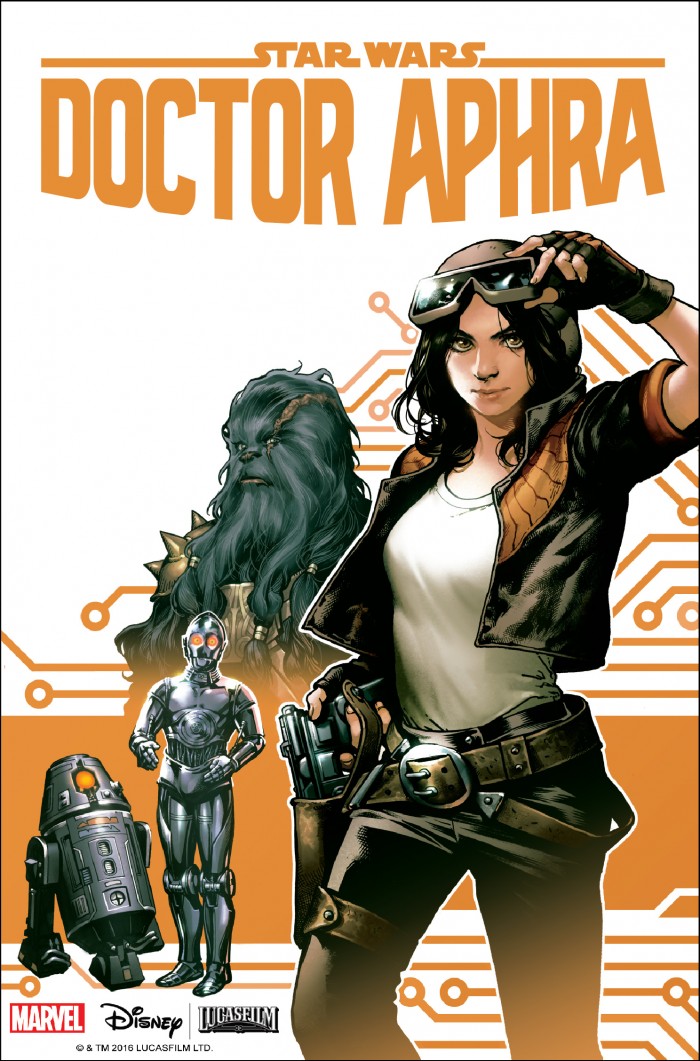 StarWars.com debuted the news with a lengthy interview with Gillen, where the discussion bounced between the final issue of Darth Vader and the Doctor Aphra series. As Gillen himself points out, this new series is the first Star Wars comic to be focused on a character actually created within the pages of another comic:
It's 

Marvel's first ongoing starring an original character not from the movies

. There's so much to like about Star Wars, I sort of sit back and say, "Oh, I should be more freaked out than I am." [Laughs] The story I always tell is, Empire Strikes Back was the first movie I saw in the cinema. So essentially, me writing the lead-in to my own entry into pop culture [with Darth Vader], that should be some existential crisis. In actual fact, it's been joyous and freeing and actually, incredibly good fun. In the same way as this, but with a weird level of pressure upon it as a character who's been a big part of this story. But you know, she's not like, somebody in the movies. She's not somebody with a built-in fanbase. The idea of doing something like that, oh yeah, that's certainly intimidating...but I like intimidating. It keeps it fun.
Gillen also described the plot of the series, which will pick up a few unresolved threads from Darth Vader and feature familiar faces like Black Krrsantan, Triple Zero, and Beetee in major roles:
Basically, it picks up kind of where, if Darth Vader ever finds out Aphra survived, she's dead again. So she's living in hiding. She's trying to get back to her life of archaeology and she's dealing with the fact that she has enormous debts. She owes Black Krrsantan, the Wookiee, enormous amounts of money, so she has to try to pay him off, but the bigger problem is that she promised to help locate the people who trained and tortured him. She is trying to deal with the droids [Triple Zero and Beetee], and the droids are a ticking-time bomb, shall we say. In the last series, Vader obviously was the big threat you were meant to be scared of, and the droids become increasingly serious.
For far more details on what to expect, click that link above and head over to the full interview.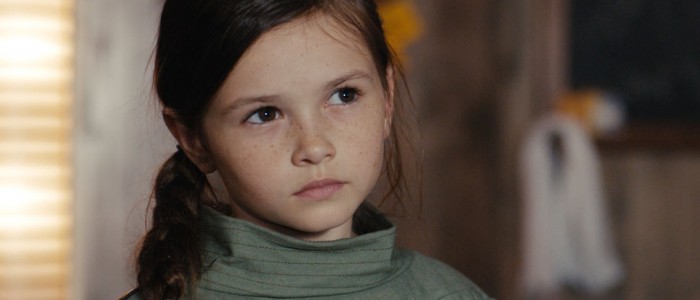 Nerdist has a fun interview with Cailey Fleming, the young actress who played Rey in the much-dissected flashback scene in Star Wars: The Force Awakens. It turns out that she didn't even know she was in a Star Wars movie until she arrived on the set:
Indicative of the high level of secrecy of Abrams' productions, those auditioning for Young Rey did so with no idea what movie they were signing up for; Fleming herself remembers submitted a tape for "Untitled Feature Project." No context clues were found in the audition sides, as no selections of the Force Awakens script was provided. Fleming was simply asked to cry.
"You had to cry for one minute straight," the petite starlet said. "I just started crying for a minute. Maybe a minute and three seconds." Did she know why her character was crying? "Nope. I didn't until I got on set. Because I didn't even know it was Star Wars."
"'J.J.,' I said, 'What is this film even called?' He said, 'Have you ever heard of Star Wars? It's called Star Wars.' Which I'd heard of it. But I didn't watch it or anything." So, the first Star Wars movie the Mississippi native ever saw was the one she starred in!
For more details, including who Fleming thinks Rey's parents could be, follow the link above.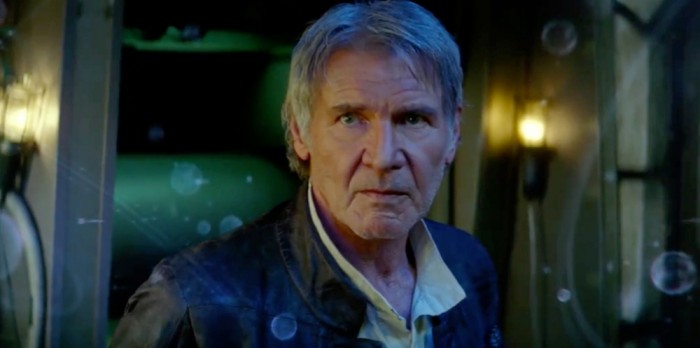 And like that, it looks like the lawsuit surrounding Harrison Ford's on-set The Force Awakens injury has finally come to a close. Months after officially pleading guilty, Foodles Production has been fined £1.6 million ($2 million) for violating health and safety codes. Francis Sheridan, the judge in the case, explained the reason behind the fine:
The greatest failing of all on behalf of the company is a lack of communication, a lack because, if you have a risk assessment and you do not communicate it, what is the point of having one? That is the most serious breach here. ... If only they had included Mr. Ford in all the discussions, he might have at least been alert to the dangers that he had to avoid.
The lessons to be learned here: be careful, talk to your team, and don't let spaceship doors fall on Harrison Ford.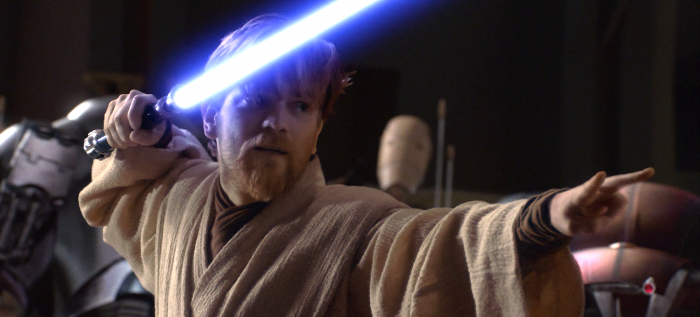 Another day, another "Ewan McGregor would love to play Obi-Wan Kenobi again, thank you very much!" story. In a new interview, he once again floated the idea of playing a middle-aged Obi-Wan in a series of movies that would bridge the gap between the prequel trilogy and the original Star Wars:
I've always thought there was a story to tell between my last one and Alec Guinness' first one... It would be fun to film that story now I'm older. I'd be the right age. I'm forty-five, Alec Guinness was what, sixty? I could do two of them!
I hope that they're going to explore different genres under the Star Wars banner. And one of those could be an Obi-Wan Kenobi feature film. Or two! The Obi-Wan Kenobi Story Part 1 and Part 2!
Marvel's excellent Star Wars comic currently has a regular flashback storyline involving Obi-Wan living alone on Tatooine, keeping a watchful eye on Luke and getting into all kinds of adventures and solving his fair share of problems. It's easy to imagine a slightly older, slightly more grizzled McGregor fitting in perfectly with these kinds of stories. So why not?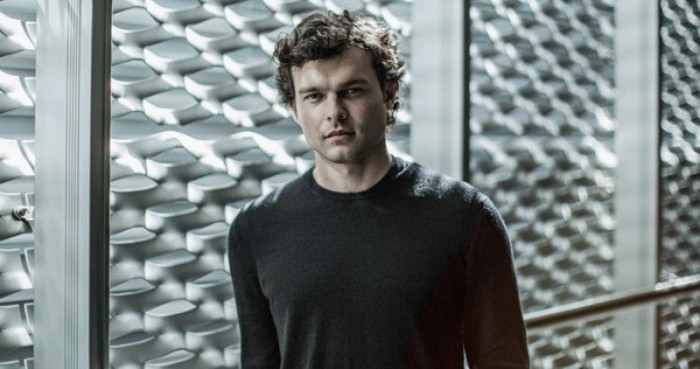 USA Today has a new interview with filmmakers Phil Lord and Chris Miller and the bulk of the questions concern their television projects Son of Zorn and The Last Man on Earth. However, the conversation does touch on the Han Solo movie they're currently guiding toward a 2018 release date. Specifically, the focus in on just how much actor Alden Ehrenreich had to endure to nab the coveted part:
That guy pretty much went through an audition pentathlon; it was like an acting steeplechase. He went against a lot of very strong competitors and was very consistently the guy from minute one. He was the first person who auditioned out of thousands, and just out of the box, made you believe that someday he'd grow into the character we know.
Even though we've yet to see him in action as Han, Ehrenreich feels like genuinely inspired casting, especially with two guys as capable as Lord and Miller at the helm.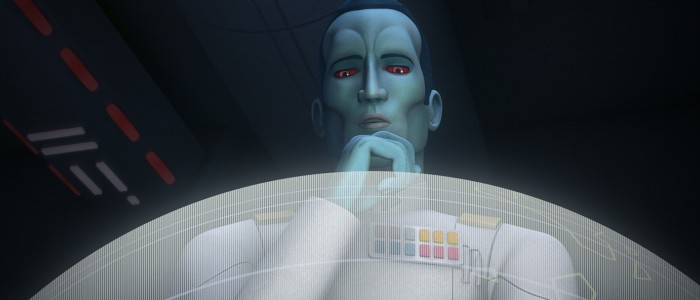 Author Timothy Zahn was present at the Star Wars Writer's Roundtable panel at the New York Comic-Con last week and, naturally, he was asked about the current state of Grand Admiral Thrawn. Zahn originally created the character in beloved series of novels and while those stories have been removed from canon, the popular character has been resurrected for a major role in Star Wars Rebels. Zahn explained that his upcoming novel, Thrawn, will a prequel to his role on the show:
This is a prequel. This is going to show how he rose through the Imperial ranks to the point where he shows up in season three of Star Wars Rebels. You'll see the season, and then you can go back and find out how he got to where he was.
Zahn also explained what it was like to watch a character he created be brought into the larger Star Wars world and made part of the new canon:
They dropped the bomb on me the next day. I never would have envisioned, never would have expected this. I've hoped for years to see one of my characters brought into a movie or TV show or something else, but I never actually thought it would happen. It's starting to feel real. For ten months it's been kind of, This can't really be happening, can it? And then when I saw Thrawn on the TV set in my own house? Ok, now I guess it is real. I do want to say that I've seen some of the scripts and for those people who are worried that they're going to ruin the character: don't. They're doing a very good job.
For more details from the panel, you should click over to Tor.com.
Just added to the @StarWars app, some new Rebels Season 3 emoji I designed! Thrawn! Maul! Download the app https://t.co/uUclm69TS7 pic.twitter.com/2lBos8gStJ

— 100% Soft • ᴗ • (@100soft) October 10, 2016
The official Star Wars app has been updated with some new Star Wars Rebels season 3 emojis and artist Truck Torrence was more than happy to share them on Twitter. Now you have an excuse to start incorporating Thrawn and Maul into your day-to-day conversations...
The latest episode of the Rebels Recon series takes a look at "The Antilles Extraction," the third episode of the third season of Star Wars Rebels, offering a look at the creation of the episode with the show's various producers and creators.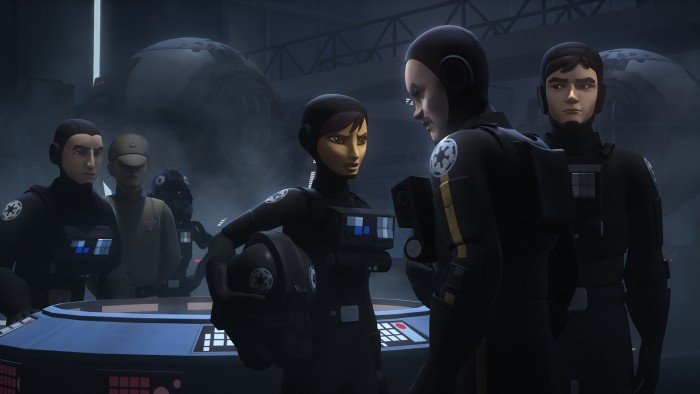 We already knew the titles of the next two episodes of Star Wars Rebels ("Hera's Heroes" and "The Last Battle"), but now, the titles of the three episodes after that have arrived online via Zap2It:
"Imperial Supercommandos" airing on November 5, 2016
"Iron Squadron" airing on November 19, 2016
"The Wynkahthu Job" airing on November 26, 2016
Although the latter two titles don't offer much, Star Wars Underworld speculates that "Imperial Supercommandos" could focus on the Mandalorian soldiers fighting in the Empire's ranks.
Only time will tell if virtual reality will fully cross over into the mainstream, but the fact that PlayStation VR is available now and using that Star Wars Battlefront X-Wing VR mission to help move units feels like a huge step for the platform. After all, VR is all about immersive experiences and nothing begs for immersion quite like being put in the cockpit of a Rebel starfighter.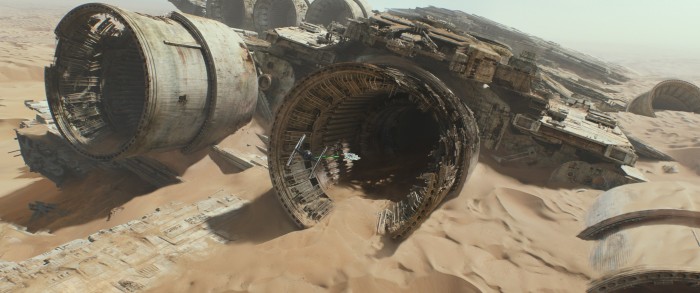 The LEGOLAND theme park in Carlsbad, California has announced that the park is getting a new addition to its LEGO Star Wars Miniland section: a new display featuring elaborate LEGO recreations of scenes from the first 30 minutes of Star Wars: The Force Awakens. Especially noteworthy is a recreation of the Star Destroy Finalizer, which will measure 16 feet in length, making it the largest Star Wars Miniland model created yet. StarWars.com spoke with builder Nik Ehm, who described the project in greater detail:
Similar to how audiences were drawn to the movie, we wanted to draw in guests at LEGOLAND California to the new LEGO Star Wars: The Force AwakensMiniland Model Display. We decided to represent the first 30 minutes of The Force Awakens in LEGO form by including key character moments. The scenes guests will get to enjoy include: Kylo Ren's capture of Poe at planet Jakku; Rey's rescue of BB-8; Poe and Finn's escape from the Star Destroyer Finalizer; the wreck of Finn and Poe's TIE fighter; Rey, Finn, and BB-8's escape from Niima Outpost; and the escape from the starship graveyard. Lights, sound effects, and animation will further bring the scenes and characters to life. All these scenes will be on display in the center of LEGO Star Wars Miniland.
For an idea of what to expect, here are some photos of current LEGO Star Wars Miniland displays:
For the alcoholic Star Wars fan who has everything...how about a shot glass that was created using the original Stormtrooper helmet molds built by Andrew Ainsworth in 1976? Here are the details:
A long time ago in a galaxy far far away, an innovative industrial design company called Shepperton Design Studios was approached to turn some fantastic – but potentially tricky to manufacture – design concepts into usable props for a new sci-fi film. Using new techniques they had been developing they managed to fulfil the brief and produced 50 sets of armour for the planned shoot in Tunisia.
That film was Star Wars and the rest is movie history.
Fortunately for him (and us) Andrew kept hold of the moulds. And now, almost 40 years on from that happy set of circumstances, you too can own a piece of film history in the form of this miniature, movie-accurate iconic replica Stormtrooper helmet, which can also – praise be to the Immortal God-King of Prakith! – hold 150ml of your favourite tipple.
One of these glasses will cost you £11.99 (about $15) and they can be bought right here. Thanks to io9 for bringing this to our attention.