'Mute' Recruits 'The Leftovers' Star Justin Theroux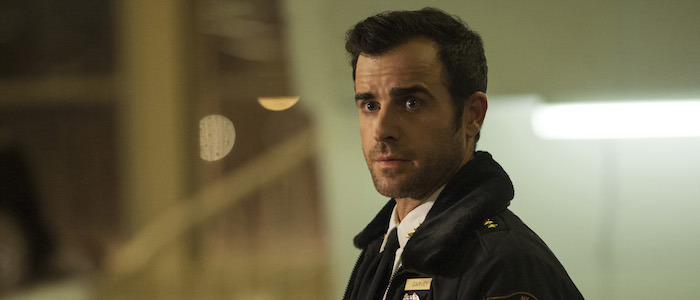 After years of false starts and delays and frequent updates from director Duncan Jones, the science fiction noir Mute finally starting shooting late last month. However, it turns out that the spiritual sequel to Moon didn't have every single piece in place quite yet, as Justin Theroux has now joined the cast.
Variety reports that Theroux has hopped on board the project, which already stars Alexander Skarsgard and Paul Rudd, but the exact nature of his role remains under wraps. We do know that Skarsgard plays a mute bartender named Leo who gets embroiled in a mystery in a futuristic Berlin and that Rudd plays one of two American surgeons who are somehow involved. It is certainly possible that Theroux could be playing the second surgeon, especially since he and Rudd sound like an inspired pairing.
Theroux is an actor and screenwriter, having penned movies like Tropic Thunder, Iron Man 2, and Zoolander 2 and having appeared in everything from Mulholland Drive to Miami Vice to Your Highness. More recently, he's turned in the best performance of his career in HBO's brilliant and widely under-seen The Leftovers. He can be seen in theaters right now as one of the leads of The Girl on the Train. He's a flexible screen presence, capable of shifting between goofy comedy and raw intensity depending on what the material asks of him.
Mute is, by default, one of my most anticipated movies of whatever year it ends up getting released. We recently learned that the film will be distributed by Netflix (who keep on finding new ways to stretch their muscles), but it's not clear if they're targeting a late 2017 or 2018 release date. In any case, the thought of Duncan Jones making another hard science fiction film is a reason to celebrate, especially since Moon remains one of my favorite films of the 21st century (and heck, Source Code is pretty darn good, too).
Here's the official synopsis for Mute:
Berlin. Forty years from today. A roiling city of immigrants, where East crashes against West in a science-fiction Casablanca. Leo Beiler, a mute bartender has one reason and one reason only for living here, and she's disappeared. But when Leo's search takes him deeper into the city's underbelly, an odd pair of American surgeons seem to be the only recurring clue, and Leo can't tell if they can help, or who he should fear most.