'Black Mirror' Season 4 Is Already In The Works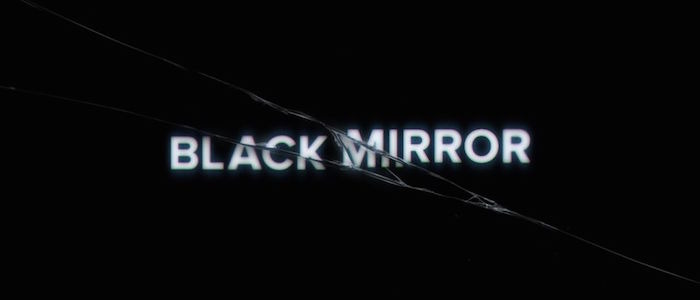 It's been an agonizing wait, but we are officially two weeks away from the third season Black Mirror. Charlie Brooker's science fiction anthology series, which tackles the horrors of the internet age through ambitious and frequently horrifying one-off stories, is set to arrive on Netflix on October 21, 2016. Heck, a new trailer debuted earlier today, and it looks as good as ever. So plan accordingly.
But that's not all the Black Mirror news for today! It seems that, in true Netflix fashion, a fourth season is already in the pipeline.
Speaking at the London Film Festival (via the Radio Times), executive producer Annabel Jones explained that the six new episodes are bigger and riskier than past seasons and that they're already looking ahead to season four:
When you're ready to do the next series you do [it]. Thankfully Netflix loved the show, stepped in and commissioned six films. So that allows us to play out on a bigger canvas, and take more risks, explore worlds without destabilising the Black Mirror sensibility. It's great. And we've got another season coming up too.
Although Black Mirror was well-regarded after making its debut on British television, the show didn't become a genuine phenomenon until it hit Netflix and international audiences discovered it. Naturally, Netflix saw a golden opportunity and scooped up the show. If the new season is as good as the first two, it will instantly be one of the best original shows in Netflix's lineup.
And the early buzz is strong! Our own Angie Han saw two episodes at the Toronto International Film Festival earlier this month and had very positive things to say. Here's an excerpt from her review of "San Junipero":
But the biggest surprise of "San Junipero" is how tender and downright sweet it is. While Black Mirror has a reputation as an emotionally brutal show about the way technology shapes our everyday lives, its greatest strength is its understanding of human nature. "San Junipero" touches upon some interesting sci-fi concepts but is more concerned with the journey taken by these women, played wonderfully by both actresses.
It feels like a slight departure for the show, but Black Mirror's format gives it the flexibility to stray from its usual M.O. "San Junipero" feels complete in and of itself, almost more like a feature that just happens to have a brief running time than a short film or an episode of television.
She also gave strong marks to the second episode, titled "Nosedive," which she describes as being a more traditional Black Mirror story. Here's the complete breakdown of the six stories and who's involved:
"Nosedive": Joe Wright's episode is a social satire set in a world where citizens are always ranking each other (think Instagram or Facebook plus Uber's ratings system). Bryce Dallas Howard stars as an eager-to-please woman who is desperate to get her stats up.
"Men Against Fire": A military horror-thriller set in a post-war future, this one follows a rookie soldier (Malachi Kirby) stationed overseas, where he protects villagers from feral mutants. Directed by Jakob Verbruggen.
"San Junipero": Directed by Owen Harris, "San Junipero" follows the unlikely encounter between two women (Mackenzie Davis and Gugu Mbatha-Raw) in a 1980s party town.
"Shut Up and Dance": James Watkins directs the "kitchen sink nightmarish thriller" about a young man (Alex Lawther) who's forced into an online trap.
"Playtest": Dan Trachtenberg's episode stars Wyatt Russell as a thrill-seeker who tries out a bit of cutting-edge video technology.
"Hated in the Nation": This crime drama episode clocks in at 90 minutes, a first for the show. Kelly Macdonald plays a police detective who investigates a string of murders linked together by social media. Directed by James Hawes.
Between the return of Black Mirror and the firm debut of HBO's Westworld, it's a good time to be a fan of dark, rich science fiction television.