New 'Power Rangers' Posters Zoom In Before First Footage Debuts At NYCC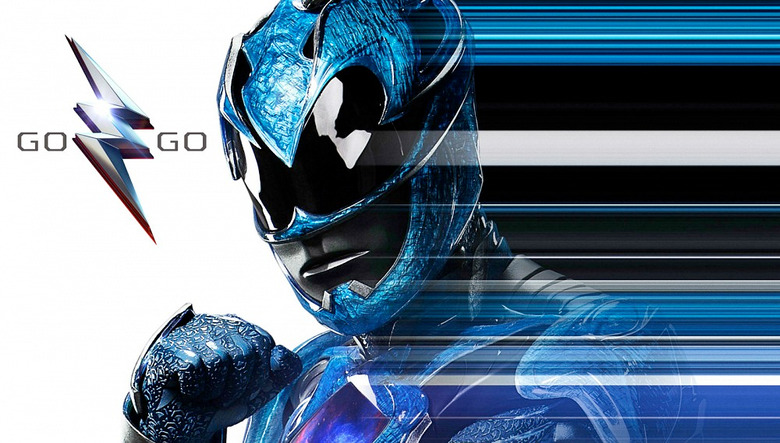 This weekend, attendees at New York Comic-Con will be treated to the first footage from Power Rangers, the latest effort to bring the long-running sci-fi action TV series to the big screen. We're hoping that the first teaser trailer for the movie will also be unveiled online this weekend, just like the first trailer for John Wick: Chapter 2, but we'll see what happens.
In the meantime, five new Power Rangers posters have debuted from NYCC. Each of them show off one of the five titular warriors tasked with protecting Earth from Rita Repulsa (Elizabeth Banks) and any giant monsters she may summon to Angel Grove, even if starting world domination somewhere else would prove to be more beneficial. Anyway, check out the new Power Rangers posters after the jump.
Here's the new Power Rangers posters (via IGN):
The suits look better in these posters than they have in any of the previous images showing off the Power Rangers. But the posters themselves are tainted by that cheap motion blur Photoshop effect, which feels like it was added after the fact. It makes each of them look like different versions of The Flash, making them rather ugly.
One thing I'm wondering is whether or not the open areas around their mouth will have the Power Rangers mouths moving or not. One of the signature traits of the Power Rangers helmets was that their mouths never moved while they're talking. It looks like the design has gone with the gray colored covering around that part of the face, just like the original suits and some of the others that followed in the years since. But that doesn't mean their mouths won't move. But I've already given this insignificant detail too much thought.
In addition, this photo was sent to the Power Rangers fan site Power Force:
Check out this exclusive image sent to the #PowerForce from @ThePowerRangers! #PowerRangersMovie pic.twitter.com/KdTfkVWvsv

— Hassan Ahmed (@hassanahmed120) October 7, 2016
This could be this rock being examined have something to do with the Morphin Grid we heard about last fall? It was supposed to be a major part of an action-packed opening sequence according to rumors, but we're not sure how accurate those details were.
Honestly, I'm not sure what to expect as far as the tone of this movie is concerned, but the first footage should give us a much better idea of how Power Rangers will be adapted for the big screen this time. Stay tuned this weekend to see if the teaser trailer makes its away online, and make sure you check out the previously released Zord posters right here.
Dean Israelite directs Power Rangers featuring Dacre Montgomery, RJ Cyler, Naomi Scott, Becky G and Ludi Lin as the Red, Blue, Pink, Yellow and Black Rangers with Bryan Cranston as their leader Zordon and Bill Hader voicing his robot sidekick Alpha 5.
Saban's Power Rangers follows five ordinary high school kids who must become something extraordinary when they learn that their small town of Angel Grove – and the world – is on the verge of being obliterated by an alien threat. Chosen by destiny, our heroes quickly discover that they are the only ones who can save the planet. But to do so they will have to overcome their real-life issues and band together as the Power Rangers before it is too late.
Power Rangers hits theaters on March 24, 2017.