Cool Stuff: Sideshow's 'The Iron Giant' Maquette Is Exquisite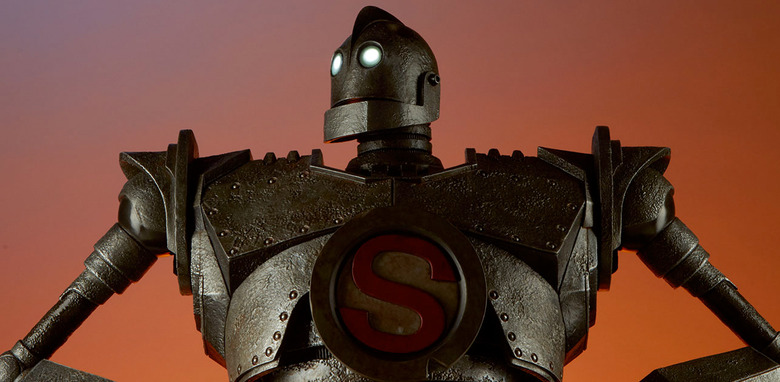 We may receive a commission on purchases made from links.
This year didn't mark a special anniversary for The Iron Giant, the animated film from director Brad Bird which hit theaters in 1999, but the movie did finally hit Blu-ray for the first time, finally giving fans the HD version of the movie they've wanted for years.
Now another treat for fans of The Iron Giant comes from Sideshow Collectibles in the form of a gorgeous maquette that stands over two feet tall. Check out some photos of the maquette after the jump, and find out how much money it will rip out of your wallet.
Here's the The Iron Giant maquette from Sideshow Collectibles:
Standing at 25.5 inches, this isn't a collectible figure you can play with, but the head is slightly articulated and has light-up eyes. Plus, if you get the Sideshow exclusive version, then you get a magnetic "S" that sticks right on his chest to turn him into Superman.
Now for the bad news. The Iron Giant maquette is going to cost you $699.99 if you want him to sit on your shelf. That's not surprising coming from Sideshow, but this particular collectible does seem to be worth the cash, because it looks incredible. It's available for pre-order right now.
But if you don't have the cash for this kind of collectible, don't forget that The Art of The Iron Giant book came out last month too, and not only is it well worth your cash, but it's also significantly cheaper than the maquette.