The Toy Box: Rogue One, South Park, Harry Potter, Aliens & More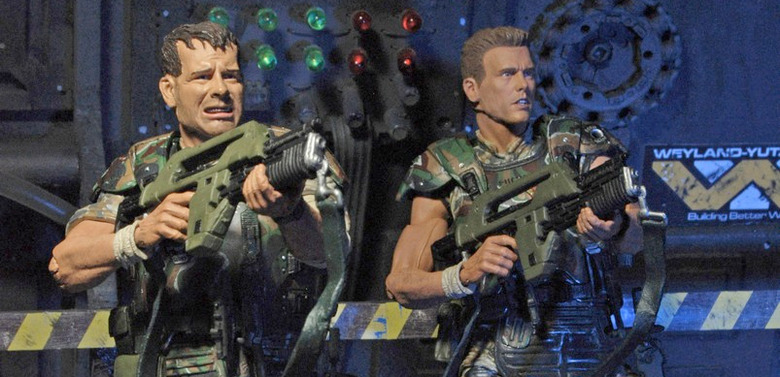 We may receive a commission on purchases made from links.
The Toy Box is a recurring feature at /Film that rounds up some of the newest and coolest collectibles, decorations, gadgets and other memorabilia that you nerds might want for your shelves.
This edition of The Toy Box includes a re-release of a couple awesome Aliens action figures, a new jacket inspired by one of the new heroes in Rogue One: A Star Wars Story, an incredible likeness of Christopher Lee as Dracula in a new collectible figure and more.
Check out everything in The Toy Box after the jump.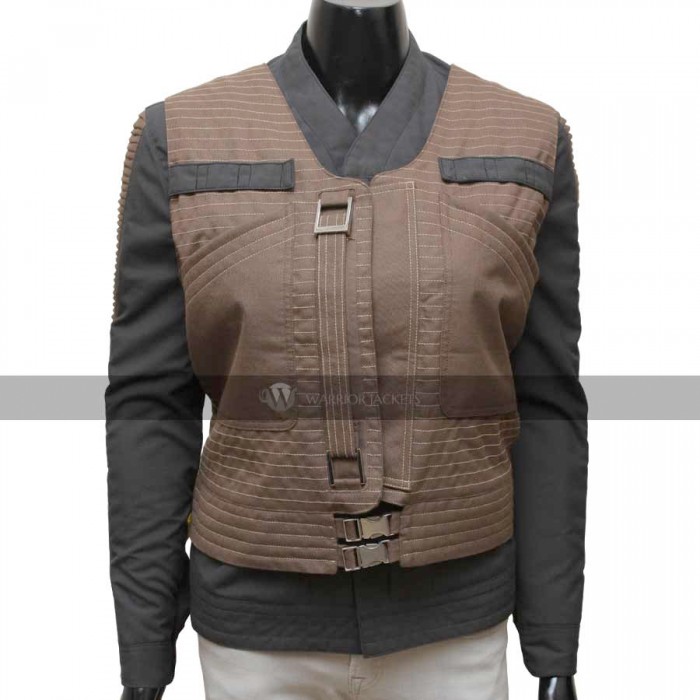 Rogue One: A Star Wars Story: Jyn Erso's Jacket
The premiere of Rogue One: A Star Wars Story is still over a couple months away, but with Halloween around the corner, there's no better time to get your cosplay together as our new hero Jyn Erso.
Over at Warrior Jackets they have a new jacket modeled after the same one that Felicity Jones wears as Jyn Eros in Rogue One. It's actually a vest jacket with two parts: a vest made from cotton with two outer pockets and also a long sleeve jacket that goes underneath it so it resembles the outfit that we've seen in the trailers so far.
It'll cost you $175 over at Warrior Jackets.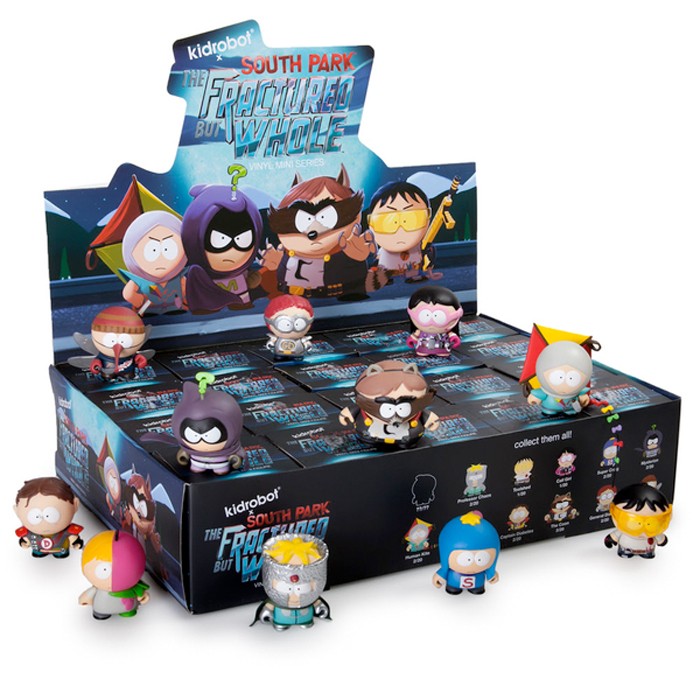 South Park: The Fractured But Whole Mini Figures
Joining the barrage of mini collectibles available in toy stores now, Kidrobot has a batch of South Park figures inspired by the video game The Fractured But Whole. The mini figures include the superhero versions of your favorite foul-mouthed fourth graders including The Coon and Mysterion.
Keep an eye out for these figures at various toy stores and collectible shops.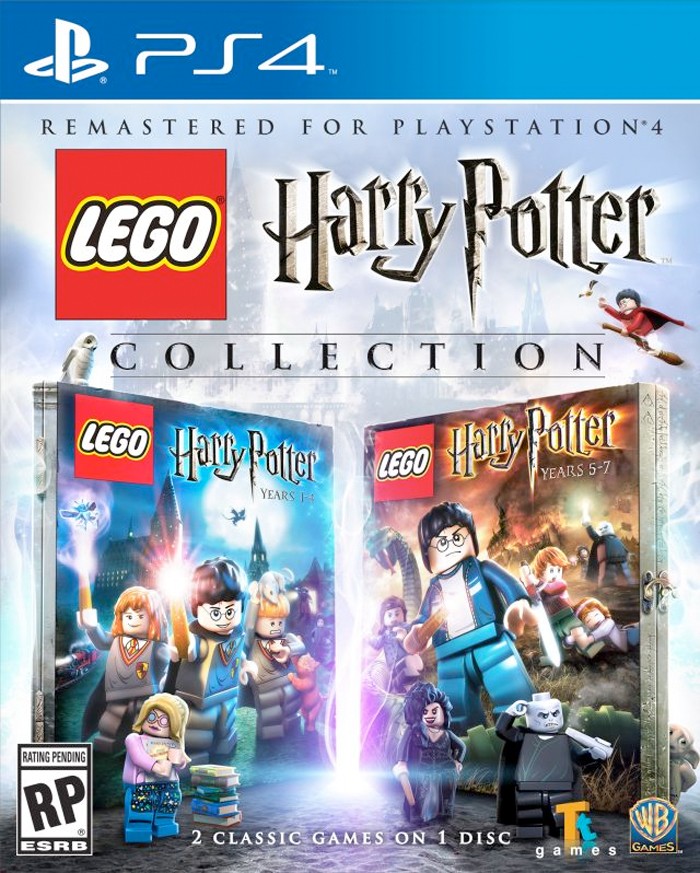 LEGO Harry Potter Collection for PlayStation 4
If you like the LEGO Harry Potter video games but you always hated that you had to buy two separate games to span all seven years the boy wizard spends at Hogwarts, Playstation 4 will fix that for you. A new LEGO Harry Potter Collection will be available starting on October 18th and it will have all seven years from the games on one disc. In addition, it includes two DLC packs featuring extra characters and more spells to use in the game.
The LEGO Harry Potter Collection costs $49.99.
The Scars of Dracula: Star Ace Toys' Dracula Figure
Star Ace Toys is giving Christopher Lee his due diligence as the world's most famous vampire, Dracula. A new sixth scale figure brings the actor's terrifying version of Dracula to life from the famous Hammer film The Scars of Dracula.
The figure comes with two head sculpts, interchangeable hands, a bat, a wine glass, a sword and a knife. It's an impressive likeness of the actor, and it's scheduled to be released sometime before the end of the year, though no price has been revealed yet.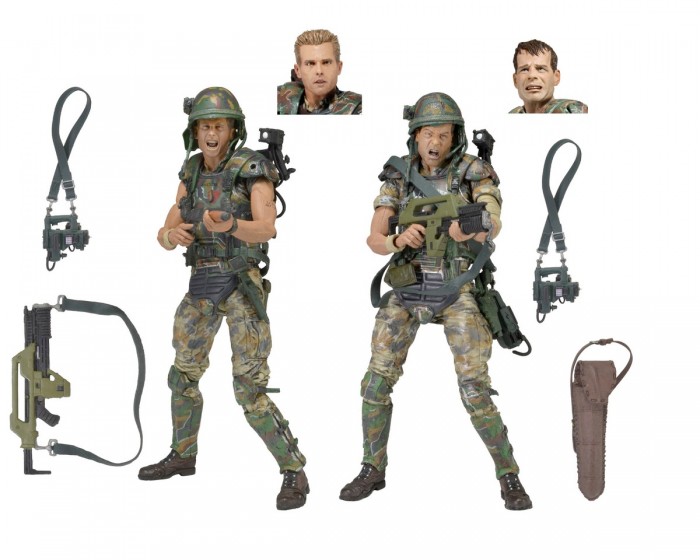 Aliens: NECA's Hicks and Hudson Action Figure Two-Pack
NECA's line of figures from the Alien franchise are some of the best, and for those who may have missed on on the earlier production of some of their figures will have a chance to get two fan favorite characters again.
There's a re-release of the two-pack Hicks (Michel Biehn) and Hudson (Bill Paxton) from Aliens, complete with interchangeable head sculpts (Hudson has the best facial expressions) and gear such as pulse rifles, motion detectors, shoulder lamps, welding torches and shotguns.
The two-pack is getting re-release in honor of the Aliens 30th anniversary this year, but wont be available for purchase until January 2017.
Star Trek: Klingon Messenger Bag and Borg Backpack
While you're at Starfleet Academy, you'll need some trusty bags to carry around all your junk. ThinkGeek has you covered with two different ways to do that inspired by some of the most iconic aliens from the Star Trek universe.
First up, there's a Klingon messenger bag with a shoulder strap that looks like Worf's sash from Star Trek: The Next Generation and a magnetic closure flap resembling a Bat'leth with suede grips and a Klingon symbol. There's plenty of organizing pockets inside to keep everything in its place.
But if you'd rather two-strap it, there's a Borg backpack with metallic circuit board printing and cording inspired by the industrial alien race. There's a large main compartment, a pocket for a tablet, zippered exterior pockets and the promise of assimilation.
The Klingon messenger bag will cost you $59.99 while the Borg backpack runs $69.99.
***
Check out the previous edition of The Toy Box
That's all for The Toy Box for now. If you're looking for some superhero goodies and other memorabilia, be sure to check out the third page of Superhero Bits or our recurring Cool Stuff articles.
Read the previous edition of The Toy Box right here.