Cool Stuff: New Indiana Jones Funko POP Vinyl Coming To Disney Parks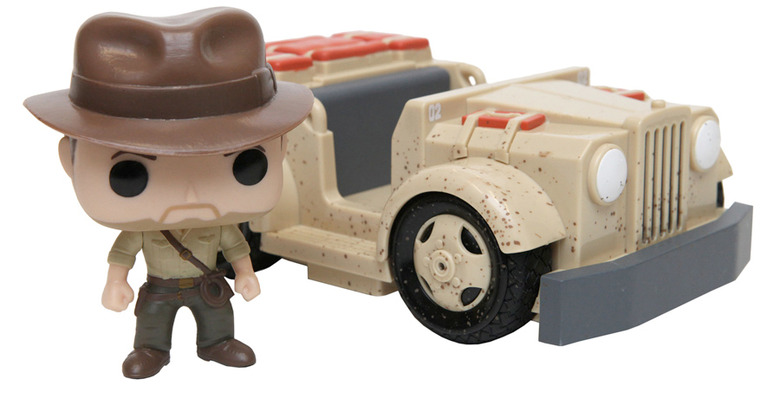 If you like to collect some of Funko's endless array of POP! Vinyls, then you might know that there is an exclusive Indiana Jones figure available at Disney Parks stores (at the actual park) while supplies last. It's modeled after his appearance in Indiana Jones and the Temple of Doom with the figure holding one of the Sankara stones and a machete. The only problem is it's impossible to find, and sales online have seen the figure selling for upwards of $80.
However, if you're in the market for a cheaper Indiana Jones Funko POP Vinyl figure, then we have good news. There's another Disney Parks exclusive figure coming, but this time it will be made available for purchase online. Check it out after the jump!
Here's the new Indiana Jones Funko POP Vinyl (via Disney Parks Blog):
Fans of Disney Parks will notice that the figure is modeled after the Indiana Jones Adventure ride from Disneyland, making this a cool collectible for fans of both the adventure film franchise and the theme park.
The Indiana Jones POP Vinyl Ride will cost $40 and will be available exclusively from the Disney Parks online store starting on October 7 at this link right here. It doesn't sound like this has a limited count or anything like that, but supplies may not last very long depending on how many they have in stock initially.
It may not be as cool as the other Indiana Jones POP Vinyl figure, but it's not a bad substitute.