'Stranger Things' Gets The 8-Bit Cinema Treatment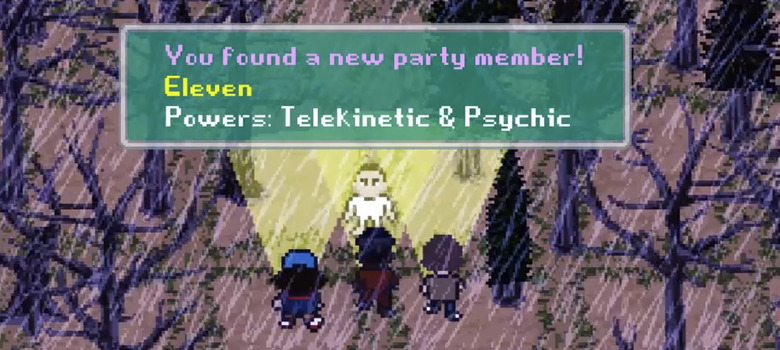 Even though the buzz surrounding Stranger Things has died down since its debut on Netflix in July, there will undoubtedly be a resurgence whenever the second season hits the streaming service sometime in 2017. Since the show is set in the 1980s, it's the perfect candidate to get the 8-Bit Cinema treatment, even if it's not a movie.
Watch the Stranger Things 8-Bit Cinema video after the jump.
The video moves swiftly through all the major plot points of Stranger Things, from the arrival of the Demogorgon to the meeting of Eleven and more. Much of the middle of the series is overlooked, including pretty much everything involving Will's sister Nancy, but that's what happens when you try to turn almost eight hours of content into a four minute video.
Honestly, I would love to play an 8-bit video game as the kids of Stranger Things, especially Eleven. If there was a game similar to the gameplay of The Legend of Zelda with the kids exploring the fictional town of Hawkins, Indiana or Eleven exploring the The Upside Down, that would just be awesome.
Instead, this 8-Bit Cinema will have to satisfy our appetite for more Strangers Things as we wait for the second season to come to Netflix. We already know some of the new characters coming to the show, as well as the titles of the new episodes, and we've given our best guess as to what they mean, but hopefully we'll have more details to consider very soon.