Get A Sneak Peek At 'Harry Potter And The Chamber Of Secrets' Illustrated Edition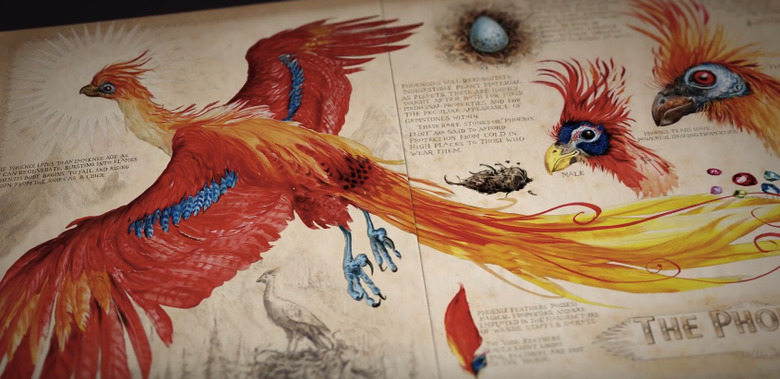 We may receive a commission on purchases made from links.
In case you hadn't heard, last year Bloomsbury and Scholastic started releasing illustrated editions of all of the Harry Potter books. We're not just talking about a few sketches tossed throughout the book. These illustrated editions of the books contain some beautiful, wonderfully detailed, full color images by artist Jim Kay that truly enhance the magical adventures within.
Following the release of Harry Potter and the Sorcerer's Stone Illustrated Edition last year, this year brings the illustrated version of Harry Potter and the Chamber of Secrets to shelves on October 4th, and a new video gives us a sneak peek at some of the images within.
Here's an animated glimpse of Harry Potter and the Chamber of Secrets Illustrated Edition:
Prepare to be spellbound by Jim Kay's dazzling full-color illustrations in this stunning new edition of J.K. Rowling's Harry Potter and the Chamber of Secrets. Breathtaking scenes, dark themes and unforgettable characters – including Dobby and Gilderoy Lockhart – await inside this fully illustrated edition. With paint, pencil and pixels, award-winning illustrator Jim Kay conjures the wizarding world as we have never seen it before. Fizzing with magic and brimming with humor, this inspired reimagining will captivate fans and new readers alike, as Harry and his friends, now in their second year at Hogwarts School of Witchcraft and Wizardry, seek out a legendary chamber and the deadly secret that lies at its heart.
These are beefy books, but since they're wider, more text fits on certain pages, so the page count is actually less than the regular text only versions of the books. I'm wondering just how big they'll be once we get to books like Goblet of Fire and Order of the Phoenix, but we've got a couple years before we see those released. You can still pre-order Harry Potter and the Chamber of Secrets Illustrated Edition right here.