Find Out Which Supporting Character On 'The Simpsons' Talks The Most & More [Infographic]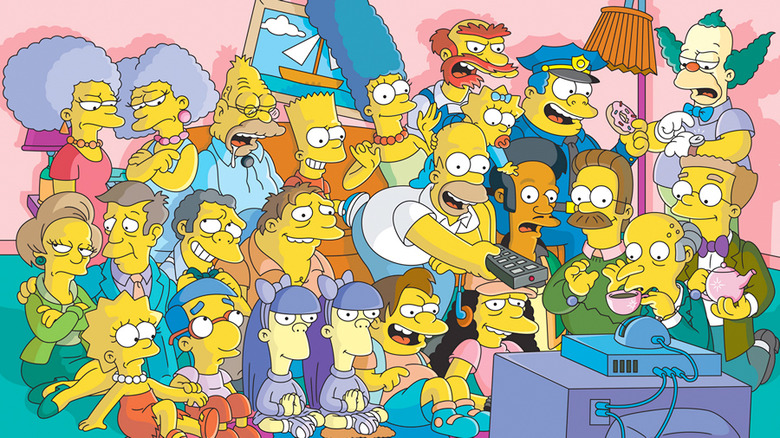 The Simpsons just began its 28th season this past weekend, which is quite an achievement. Though the show is named for the family who acts as our main characters, The Simpsons has a cavalcade of supporting characters who have appeared throughout the show's long history. Surely one of you out there once wondered which of those characters outside The Simpsons themselves talked the most, and now we have an answer.Todd W. Schneider is a big fan of data mapping, and he's taken it upon himself to create some infographics looking at certain details on the iconic animated TV series that has been airing on FOX for nearly 30 years. Most of his charts tally up the amount of dialogue for characters and where that dialogue takes place, but no statistical look at The Simpsons would be complete without looking at the show's ratings over time.
Check out The Simpsons supporting characters dialogue count and other infographics below.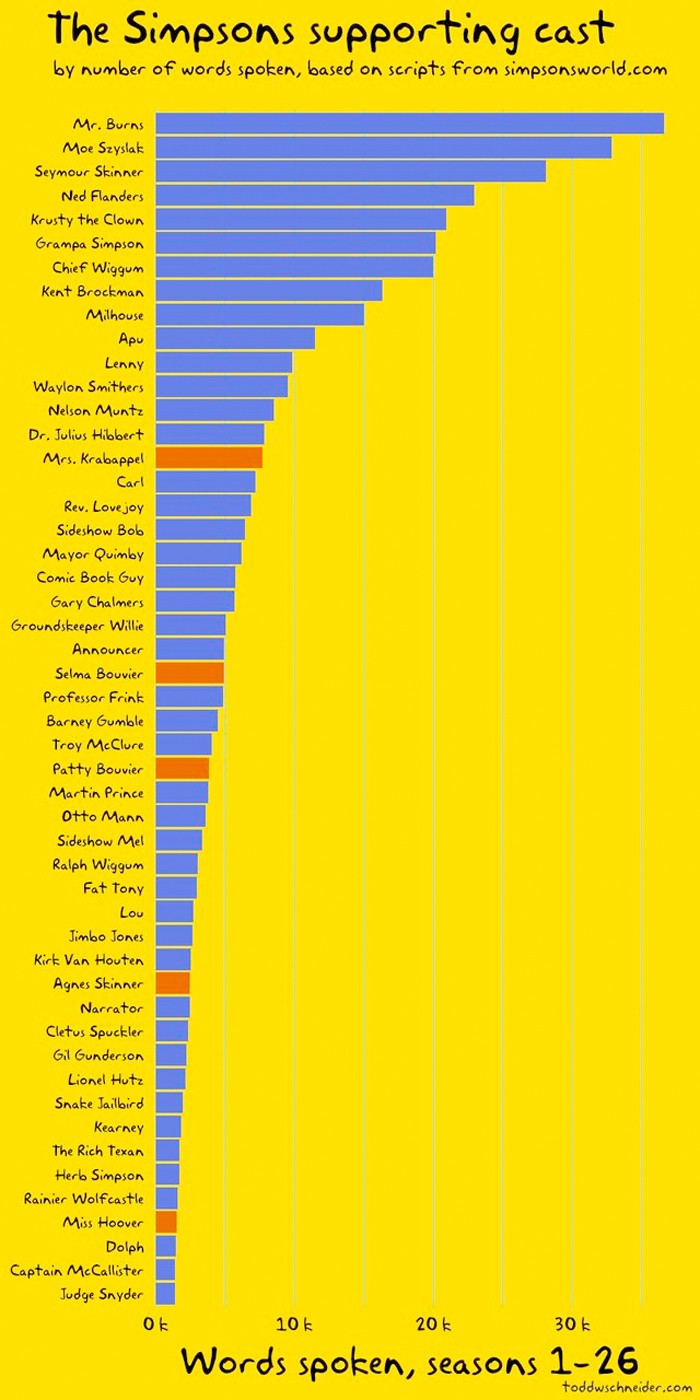 As you can see, Mr. Burns speaks the most outside of The Simpsons family, which probably isn't too surprising to any hardcore fans of the show. But one thing you might not immediately realize is pointed out by Schneider, and that's the imbalance between the dialogue given to male and female characters. He says:
"Women account for 25% of the dialogue on The Simpsons, including Marge and Lisa, two of the show's main characters. If we remove the Simpson nuclear family, things look even more lopsided: women account for less than 10% of the supporting cast's dialogue."
He points out that isn't surprising since nine of the top ten writers on The Simpsons are male, but he didn't dig deep enough to see how the dialogue is distributed among characters when women are working on a given episode. Though that might come sometime down the road.
Not surprisingly, a chart looking at the ratings shows the dramatic drop in viewers over the years: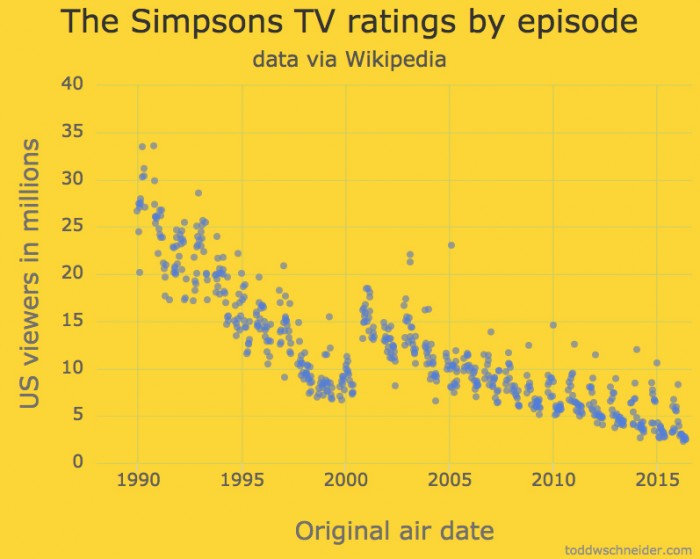 The most popular show in the entire show's history is Bart Gets an "F", the second season premiere, which pulled in an estimated 33.6 million viewers. That's a pretty early peak. And while the ratings in recent years appear to support a drop in quality, Schneider points out that this may have more to do with the increase in programming availability and quantity of channels than with the quality of the show.
Head over to Todd W. Schneider's website to interact with some of the infographics and get more data on the show.