'The Walking Dead' Lawsuit: Frank Darabont Seeking $280 Million From AMC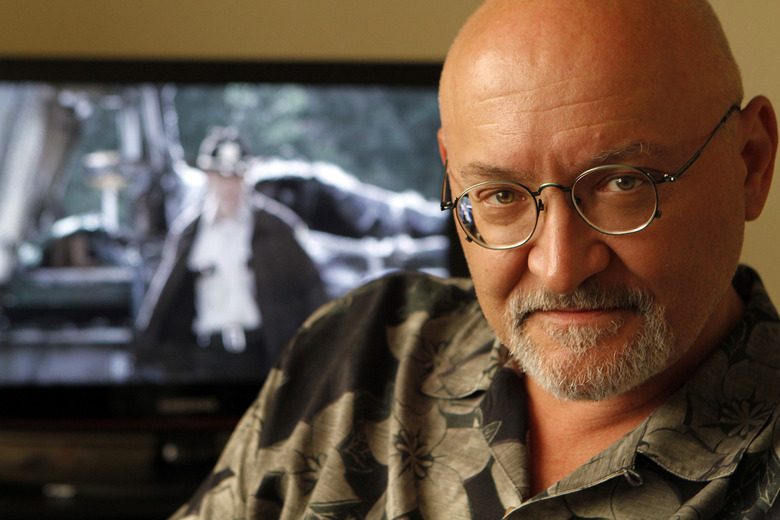 The legal drama playing out behind the scenes of AMC's The Walking Dead is getting almost as ugly as the bloody battles on the show itself. Back in 2011, original showrunner Frank Darabont was pushed out in the middle of production on the second season. Not long afterward, he sued AMC over the show's profits. Now we've learned exactly how much he is seeking in damages: a jaw-dropping $280 million. 
Darabont was with The Walking Dead from the beginning, and was a huge part of its early success. But a few months before the second season debut — after work had already begun on the new season — Darabont was pushed out and replaced by Glenn Mazzara. (Mazzara himself dropped out after season three, and was succeeded by Scott M. Gimple who remains showrunner to this day.) Much back-and-forth ensued over why exactly Darabont had been fired, but the one thing that's been crystal clear is that Darabont is still hopping mad about the whole debacle.
Darabont and his agents at CAA filed their lawsuit against AMC in 2013. Since then, the case has shuffled forward at a walker's pace. Finally, this week, the plaintiffs officially indicated they were ready to go to trial and revealed they were seeking over $280 million from AMC. However, it'll still be a while before the whole matter is settled. Even if the judge allows the case to move forward, she's already said her 2017 calendar is full, and therefore that the earliest the trial can take place is 2018. Naturally, AMC maintains it's done nothing wrong. "Plaintiffs' damages claim has no basis in reality and we will continue to vigorously defend against this lawsuit," they said in a statement to THR.
As for how Darabont and CAA reached that $280 million figure, here's where we get a little technical. Darabont's contract entitles him to up to 10% of certain Walking Dead profits. But the figure isn't necessarily based on an assertion that The Walking Dead has raked in billions of dollars in pure profit. Rather, Darabont's team is arguing that AMC Studios licensed The Walking Dead to its own network affiliate (i.e., AMC the channel) for well below market value in order to ensure that The Walking Dead would never make enough money to pay people like Darabont, who are owed a cut of the profits. AMC argues that it had the right to set that license fee.
Darabont is additionally arguing that AMC further reduced that payday by cutting him out of profits for the second season. Darabont maintains he worked on all of the episodes of The Walking Dead season two, but AMC is saying that doesn't count because he had to be working full-time on The Walking Dead through the end of season two to be considered a profit participant for that season.
While Darabont is far from the first disgruntled TV producer to sue his former employer, the Walking Dead case is getting particular attention because of the massive amount of money at stake. The twists and turns of the lawsuit may be a little less viscerally satisfying than the spectacular kills carried out by Rick Grimes and company, but it's an interesting peek at a side of the business we don't tend to think about all that often.
Anyway, while all of this is happening The Walking Dead remains as lively as ever. The show's seventh season premieres October 23.