'Rogue One' Character Descriptions Detail Two Badass Aliens & New Stormtroopers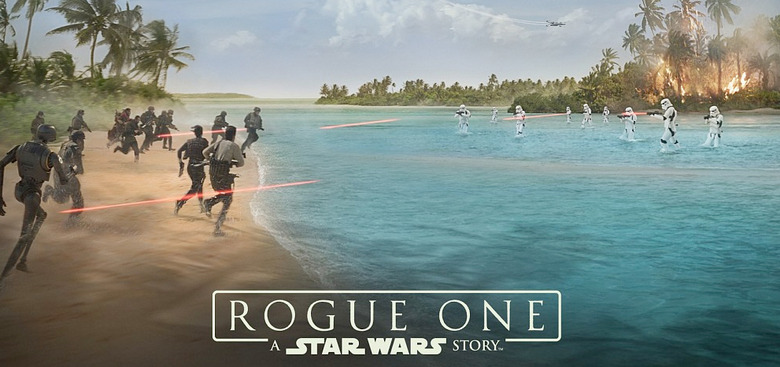 The release of Rogue One: A Star Wars Story is just a few months away. But the onslaught of merchandise is much closer with Rogue Friday coming on September 30th next week. A whole slew of new toys, clothes, collectibles and much more will show off plenty of new characters from the first spin-off movie in the Star Wars universe. But before that, details on some of the new characters have surfaced, including a couple aliens and two of the different Stormtroopers.
Get the Rogue One character details after the jump.
All of the new details below come from MakingStarWars.net: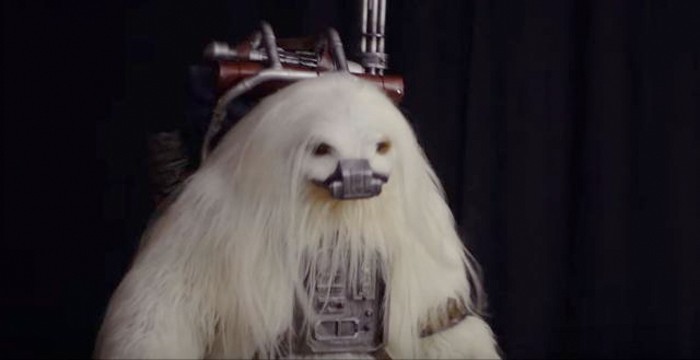 Moroff
First revealed in the Rogue One sizzle reel from this year's Star Wars celebration, Moroff is a Gigoran mercenary who sells his skills to the highest bidder. During this tumultuous time of war between the Rebel Alliance and the Empire, Moroff sees a prime opportunity to offer his services as a heavy gunner for the Rebels.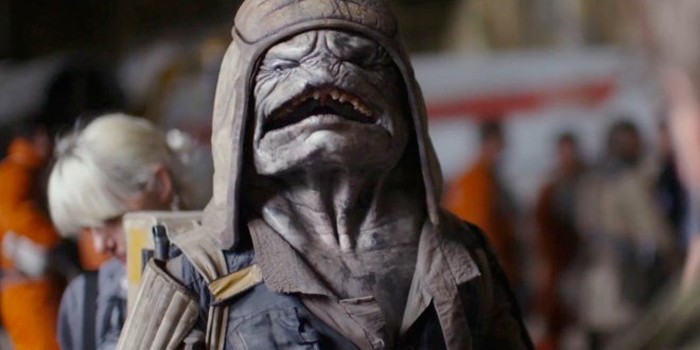 Rebel Commando Pao
As part of the amphibious Drabata species, Commander Pao will undoubtedly come in handy in the tropical setting of Scarif. Pao is part of the Rogue One team when they set out to steal the plans to the first Death Star. As of now, we don't know how big the Rogue One team is, so we're not sure how big his role would be. But we're bound to hear his signature battle cry of "Sa'Kalla!" at least once in the movie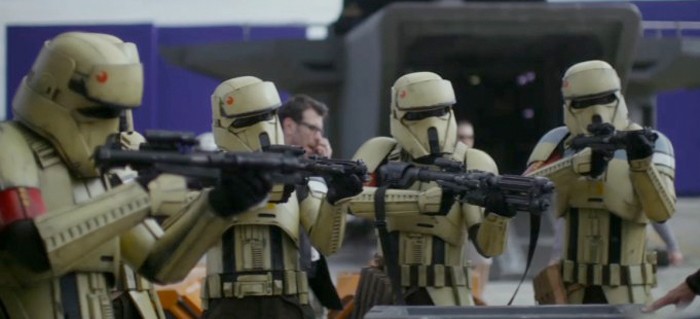 Scarif Stormtrooper Commander
Speaking of Scarif, there are some specialty Stormtroopers on the tropical planet that we haven't seen before. These troopers are located at a top-secret military base on the planet where they patrol the beaches and bunkers nearby. They're bound to see plenty of action when the Rebels end up on the planet.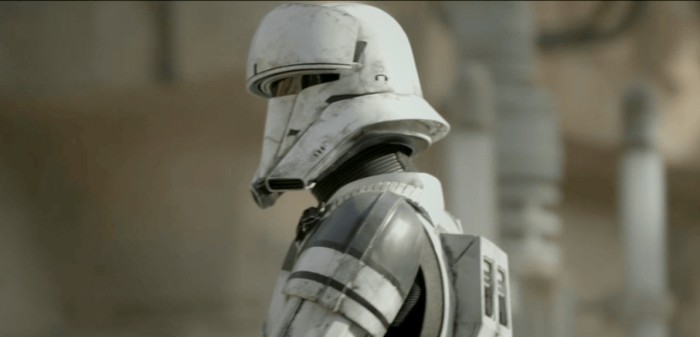 Hovertank Driver
If you can't figure out what this particular brand of Stormtrooper does, then I don't know what to tell you. The soldier joins a long line of various Imperial pilots and drivers with different armor
***
We know how the Stormtroopers will come into play, and I doubt that these new versions will have better aim than all the other Stormtroopers we've seen before. But I'm rather interested to see what these new aliens do. As a mercenary, Moroff could be rather problematic for the Rebels, but he likely only has a small role in the movie. But as a Rebel Commander who is part of the Rogue One team, Pao could be a key part of the team and a new fan favorite. Only time will tell.Rogue One: A Star Wars Story arrives on December 16.