Margot Robbie To Host 'Saturday Night Live' Season 42 Premiere In October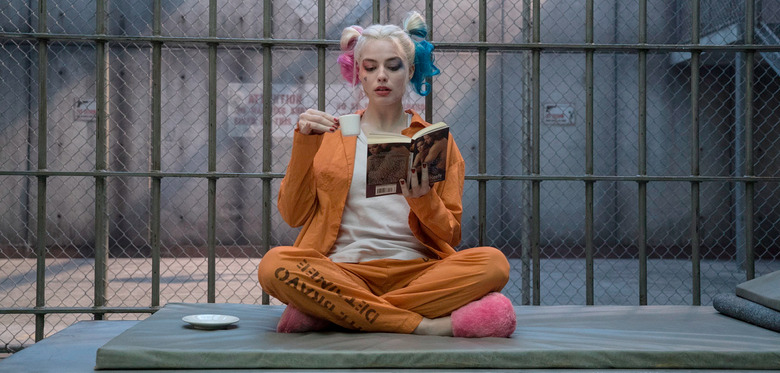 The 42nd season of Saturday Night Live will kick off on October 1st. Just recently we found out the three new names who will be joining the cast following the surprising exits of Jay Pharoah and Taran Killam (and the not-so-surprising exit of featured player Jon Rudnitsky). And now we finally know who will be hosting the season premiere.
Margot Robbie has risen to fame rather quickly in a short period of time thanks to her breakthrough turn in The Wolf of Wall Street up through her recent turn as Harley Quinn in Suicide Squad. Now she'll be hosting Saturday Night Live for the first time.
NBC announced Margot Robbie is hosting Saturday Night Live in a press release where they also revealed that The Weeknd would be returning as the musical guest for a second time, just in time to promote his new album coming in November.
The announcement of Margot Robbie was somewhat surprising since many assumed that Kristen Wiig would be brought back to host after having Ghostbusters released this past summer and Masterminds coming to theaters on September 30th. She hasn't hosted since towards the end of the 38th season in 2013, so she's certainly due to return. But last season did conclude with Fred Armisen hosting, so Lorne Michaels probably wanted to kick off the new season without bringing back another veteran.
You can't go wrong with Margot Robbie hosting SNL. She's become quite the beloved actress after playing the woman turned insane by The Joker in Suicide Squad. Since taking the role, she's garnered a whole new following and is bound to bring a decent audience with her for ratings. It's somewhat likely there will be some kind of Suicide Squad sketch done at some point too.
This season of SNL will be an interesting one to watch. Not only will we have Mikey Day, Alex Moffat and Melissa Villaseñor making their debut as featured players, but we have two new head writers in the form of Chris Kelly and Sarah Schneider. Other new writers include sketch duo BriTANick (Nick Kocher and Brian McElhaney), Zack Bornstein (Jimmy Kimmel Live), Upright Citizens Brigade Theatre veterans Joanna Bradley, Anna Drezen, and Kristen Bartlett and comedian Julio Torre. Plus, Leslie Jones and Pete Davidson have been promoted from featured players to primary cast members.
With all these changes taking place, this could end up being one of those building seasons for SNL, but since they had a decently sized cast, to begin with, there are still plenty of great comedians who have stuck around to keep the show stable. Stay tuned for our recaps after every new episode starting with Margot Robbie's debut on October 1st.