This 'John Wick: Chapter 2' Poster Is Steely, Well-Dressed, Probably Lining Up Headshots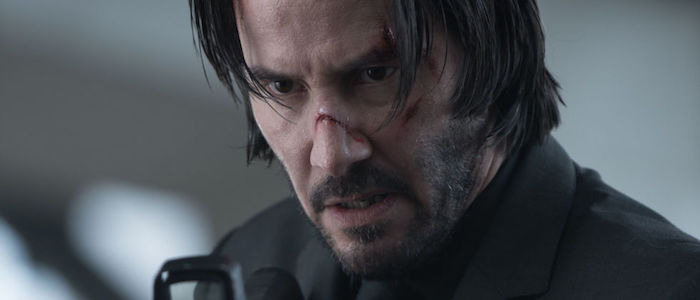 Here's my John Wick story. I attended an early morning Fantastic Fest press screening of Chad Stahelski and David Leitch convinced that I was about to watch a B-movie that was one hair away from going straight to DVD. When the credits rolled, I was fairly sure that I had just watched one of the best action movies in years and the rare movie to fully understand how to fully utilize the very specific weapon that is Keanu Reeves. Embargoed, I spent the rest of the day waiting for the film to premiere before an audience of real people, concerned that I was too tired to know what I was watching and that I was wrong about John Wick. Two years later, I've watched it at least a dozen times. It's near-perfect cinematic comfort food. 
And oh yeah, a new poster for John Wick: Chapter 2 has arrived, and I'm not even going to try to contain my excitement for what is easily one of my most anticipated movies of 2017.
The poster arrives in advance of a Lionsgate's New York Comic-Con panel, which will feature a Q&A with the film's cast alongside footage from itself. It's not the most exciting one-sheet in the world, but it gets the point across quite nicely: John Wick is back, and he's getting measured for a new suit because John Wick always dresses to the nines when he's ready to get his murder on.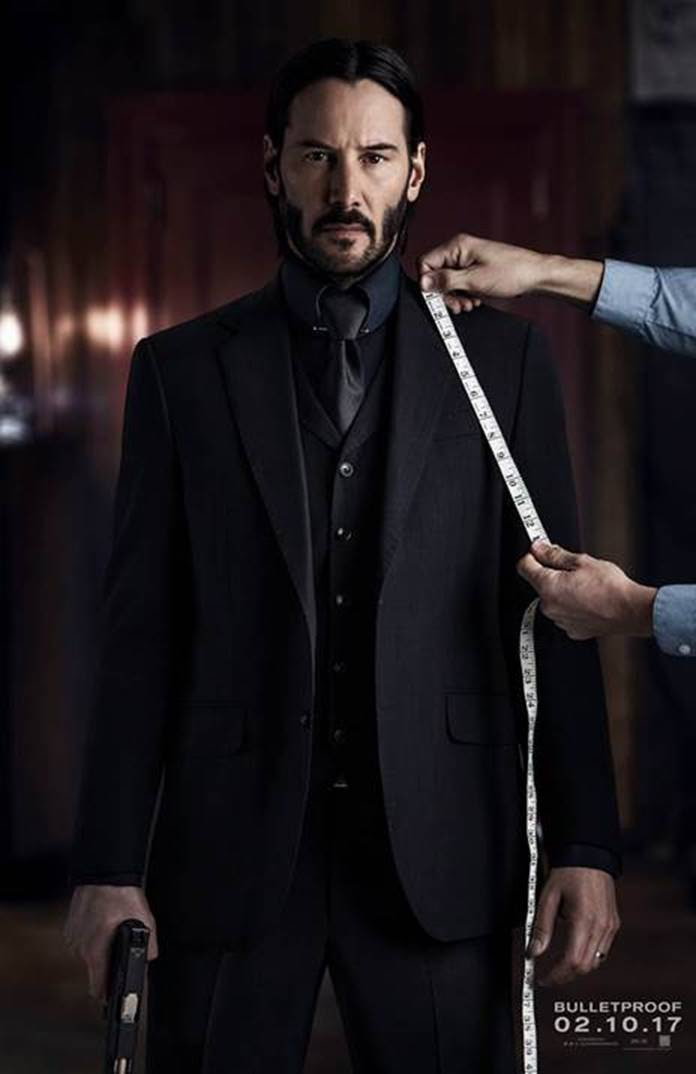 The first John Wick movie saw the world's most efficient hitman coming out of retirement after a scumbag killed his dog, igniting his already simmering rage into a full-blown inferno of bullets to the head. Specific details about the sequel remain under lock and key, but we do know that John will be once again coaxed out of retirement and that his latest mission is an international affair. Considering the surprisingly complex, blackly humorous, and genuinely inventive world-building of the previous film, I can't wait to see what the overseas criminal underworld of John Wick: Chapter 2 looks like.
Here's the official synopsis that was revealed earlier this year:
Keanu Reeves returns in the sequel to the 2014 hit as legendary hitman John Wick who is forced to back out of retirement by a former associate plotting to seize control of a shadowy international assassins' guild. Bound by a blood oath to help him, John travels to Rome where he squares off against some of the world's deadliest killers.
John Wick: Chapter 2 is directed by Chad Stahelski and is set to open on February 10, 2017. That New York Comic-Con panel will be held on October 8, 2016.