Netflix Wants 50% Of Their Library To Be Original Programming Within A Few Years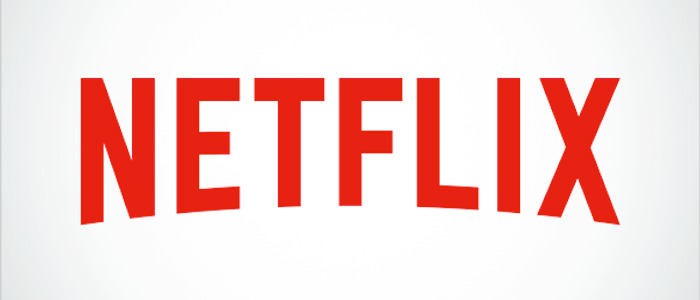 Back in the spring, you might remember that we called attention to the fact that Netflix's library of movies and television shows had shrunk significantly in the past two years. In fact, statistics pointed out that the streaming services entire catalog had decreased by 31.7% during that time. The reason for this, in addition to increased competition from the likes of Hulu, Amazon and other content-streaming services, was Netflix's push to keep their library of original programming growing. Now we have word that it's only going to get worse.
In a conference call with investors at the Goldman Sachs Communacopia Conference, Netflix's CFO David Wells said they're in the middle of a "multiyear transition and evolution toward more of our own content," and their ultimate goal is to have 50% of their library comprised of original programming. Find out more about the Netflix original programming growth after the jump.
Variety reports that as of now, Netflix is "one-third to halfway" towards reaching their goal of having 50% original programming. That's not just shows and movies created by Netflix but also TV shows and movies that have been acquired by the streaming service rather than licensed to them by other distributors and studios.
This year Netflix will be releasing 600 hours of original programming, which is an increase of 450 hours from last year. Of course, that kind of plan costs money, and Netflix will be spending $6 billion in 2017 to keep the original content flowing. But the cost of producing shows has gone down compared to how much it costs to get high-quality content from other creators, especially with so many other services bidding to snag that content.
Netflix will certainly make their money back as time goes on, even in the face of more cancellations than expected following the recent price increase. The streaming service isn't worried though, as Wells says between 33% and 50% will end up coming back to the subscription service.
While the shrinking of Netflix's non-original library sounds worrisome for cord-cutters, if they keep churning out great original content every year with a broad range of shows like Stranger Things, The Unbreakable Kimmy Schmidt, Orange Is the New Black, House of Cards and more, then they'll have nothing to worry about. Plus, it's not as if they're abandoning outside movies and TV shows, having recent deals in place with the likes of Walt Disney Pictures and The CW for exclusive rights to their content.