Kieron Gillen And Kev Walker Are Working On A Mystery 'Star Wars' Comic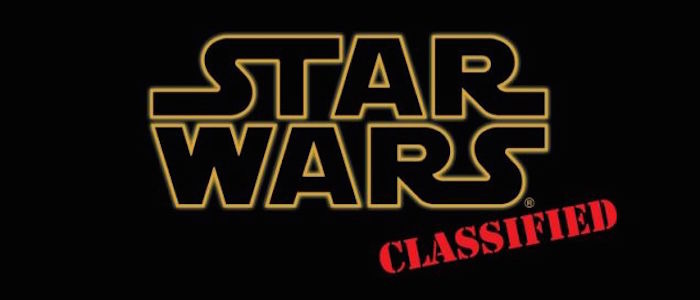 As much as I enjoyed Star Wars: The Force Awakens, this whole "Disney buys Lucasfilm and resets the Star Wars canon" thing has been worth it for the new comics. The new books being published by Marvel have been solid all around and often sublime, capturing the voices of beloved characters and sending them on fantastic missions to every corner of this sprawling universe. Marvel has not been treating this as a cash-in side project – they've been routinely attaching upper tier writers and artist to these series and the results have been, more often than not, wonderful.
Another new Star Wars comic from Marvel has appeared on the horizon from writer Kieron Gillen and artist Kev Walker and there's no title yet. In fact, it's just being called Star Wars: Classified at the moment, with retailers being encouraged to order issues before the premise is even revealed.
Of course, we're talking about a comic book series with Star Wars in the title – if a store orders it, it will sell. But what's really interesting about this mystery series is that it's keeping Gillen in the Star Wars fold. Although he's regularly done work with Marvel superheroes in the past, Gillen has been writing the ongoing Darth Vader comic for the company since its first issue in 2015. That series has been nothing short of fantastic, but the final issue, Darth Vader #25, is set to arrive later this year. Gillen has a passionate following for his creator-owned books like Phonogram and The Wicked + The Divine, so whatever Star Wars: Classified is, it's something big and special enough to keep him playing in this particular sandbox.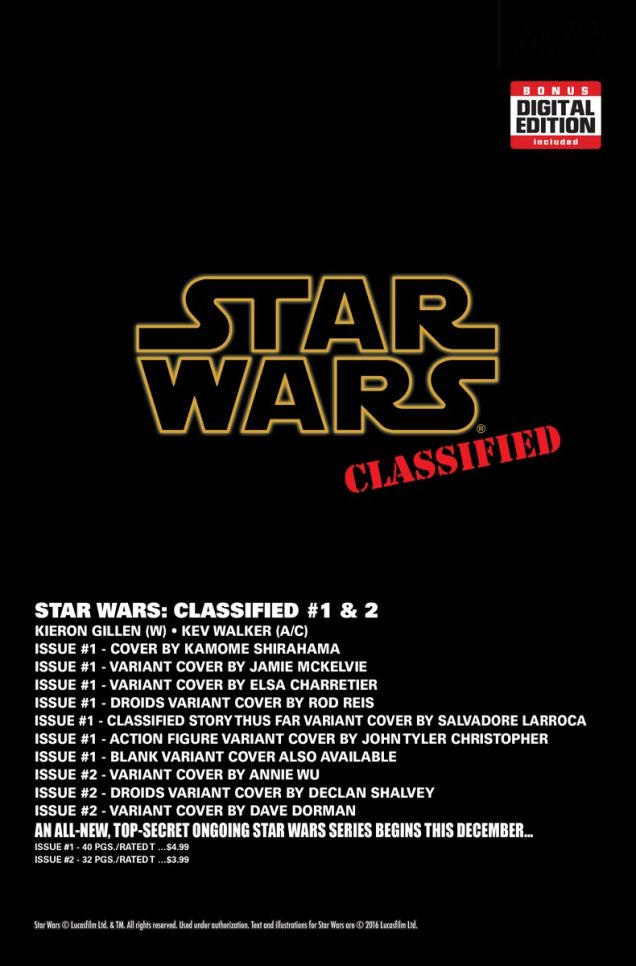 So, what could Star Wars: Classified be? My first guess would be that it's a new series based around Doctor Aphra, the morally twisted scientist and explorer introduced by Gillen in the pages of Darth Vader. After all, her fate is currently up in the air at this point and to introduce a follow-up series around this character before readers learn whether she lives or dies would be a huge spoiler. However, Aphra is a name that will only be known to those who read the Darth Vader series and it's hard to imagine Marvel giving the go-ahead to an ongoing Star Wars series based on a character who isn't especially well known.
My second guess would be that this series is somehow connected to Rogue One: A Star Wars Story and that the secretive nature of that film has extended to all comics in its orbit. Then again, I could be completely and totally wrong and this could be a series based on someone well-known and popular.
When Star Wars: Classified arrives in December, it will be the third ongoing Star Wars comic alongside the flagship Star Wars series (which will soon explore some of Yoda's untold stories) and Star Wars: Poe Dameron. As usual, these core series will be backed up by rotating five-issue miniseries spotlighting single characters.