A Turkish Company Has Created Real Life Transformers So Nothing Else Matters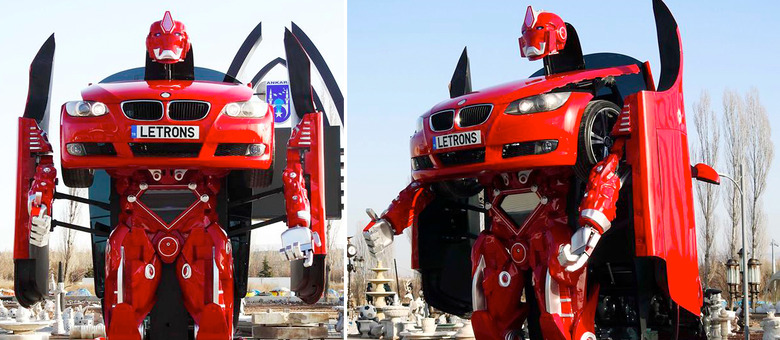 For decades, Transformers have just been a fictional race of robots who can change into vehicles. But history has been made in the year 2016 as a Turkish company has created real life Transformers.
Letvision has created a fully functional prototype of a new remote-controlled vehicle called Letrons which transforms from a driving BMW into a standing robot. How long before Michael Bay gets one of these in his garage?
Check out the real Transformers creation after the jump.
Here's the video of the real Transformers creation from Letvision (via Gizmodo):
The Letrons is remote-controlled, and sadly that looks like the only way you can drive it as there doesn't appear to be any room for passengers. That's probably for the best since anyone driving the car would probably end up hitting the wrong button and crushing themselves inside the vehicle.
The good news is Letvision wants to actually sell these, even though there's no indication as to how much they might cost or when they would actually be available. But they have multiple designs that will be made:

Since they're only able to be remote-controlled, you'd basically just be buying an expensive toy. But I suppose if you have the extra money to throw around, the Letrons would be a pretty cool toy to play with, especially because you could scare the hell out of some people in a grocery store parking lot.
Between last year's proven creation of hoverboards and this new real Transformers project, it's been a good couple years for sci-fi coming to life. Now if someone could get on creating a time machine, that would be great.