Alternate 'Justice League' Costumes Reveal Very Different Versions Of The Flash And Cyborg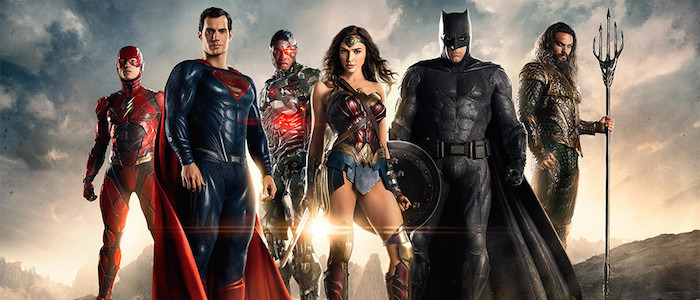 Every time a costume is revealed for a new superhero movie, the internet goes into overdrive to analyze it, nitpick it, and discern the purpose and meaning of every design choice. It happened when Justice League director Zack Snyder revealed Batman's newest suit last week and it'll continue to happen until the comic book movie craze comes to an end (which may coincide with the sun burning itself out).
Of course, every final costume design is the result of dozens of other options being thrown the wayside. Countless sketches are whittled down to stack of fully rendered paintings. The best of that stack may get a quick 3D dimension sculpt. Ideas are blended and merged. No final design is reached easily. And that's why alternate designs are so fascinating – we can see what could have been, what was ultimately rejected in favor of what we got. Currently on the table: alternate takes on Cyborg and The Flash that are quite different from how they actually turned out Justice League.
Ironhead Studio, a design company whose credits include The Amazing Spider-Man 2, Thor, TRON: Legacy, The Avengers, and several X-Men movies, revealed these Justice League alternate costumes on their Instagram. Since these are life-size maquettes, it's safe to assume that these takes were well-liked enough to earn a more extensive, in-person look...and they're very different from what we've seen of the final versions.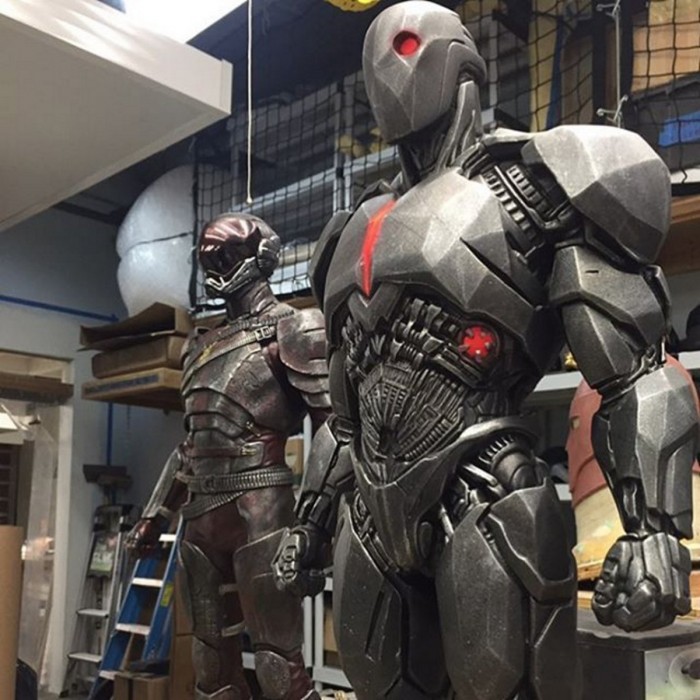 The obvious difference with Cyborg is that the final version doesn't feature the full face mask, a choice that actually allows us to see Ray Fisher's face. This mask was probably designed to be retractable, but going with the design seen in the image below allows Justice League to hew more closely to the character's comic book look and avoid being directly compared to Iron Man. The body also seems to have gone through significant changes, with the final version appearing more complex than the streamlined version seen above.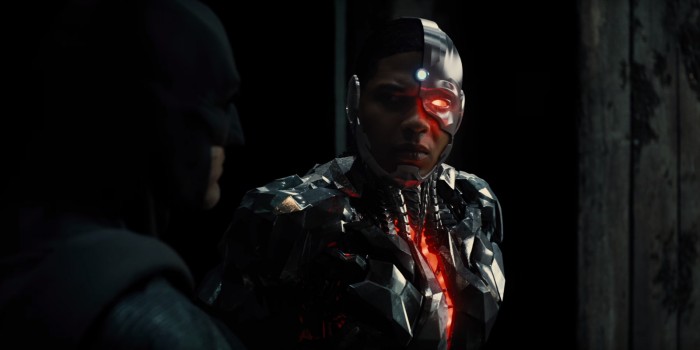 Even more significant is the difference between this maquette of the Flash and the version we've seen Ezra Miller wear in the first teaser (and during his cameo appearance in Suicide Squad). The version above is bulky armor, complete with metal plating that looks downright medieval. In other words, it's not the kind of thing you'd expect a speedster to wear. The final look (as seen below) is still a tad bulkier than his regular comic book look, but it's far more streamlined and looks to better accentuate his powers. Plus, the bright red of the costume looks far superior to that faded red in the maquette.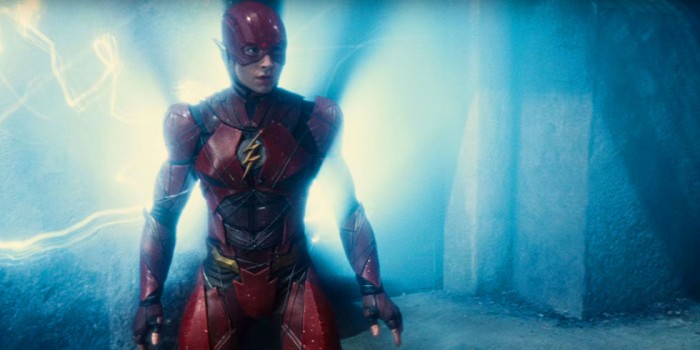 Justice League is set to arrive on November 17, 2017. Here's the official synopsis:
Fueled by his restored faith in humanity and inspired by Superman's selfless act, Bruce Wayne enlists the help of his newfound ally, Diana Prince, to face an even greater enemy. Together, Batman and Wonder Woman work quickly to find and recruit a team of metahumans to stand against this newly awakened threat. But despite the formation of this unprecedented league of heroes — Batman, Wonder Woman, Aquaman, Cyborg and The Flash -— it may already be too late to save the planet from an assault of catastrophic proportions.