UPDATED: 'Jurassic World 2' Budget Hasn't Been Determined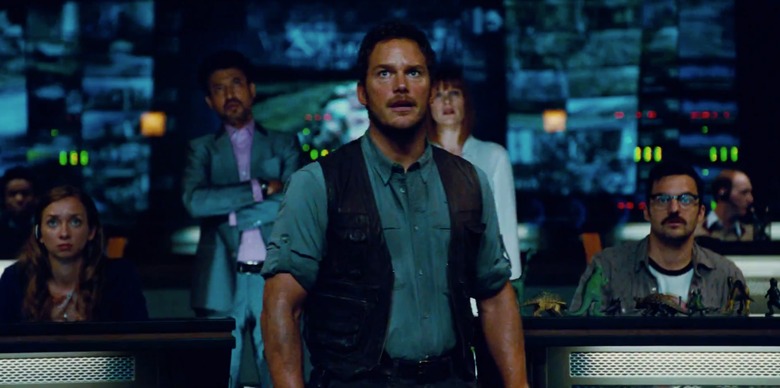 UPDATE: A reliable source in the Jurassic World camp has revealed to us that J.A. Bayona did not reveal the budget for Jurassic World 2. In fact, development hasn't even reached a point where a budget can be finalized, though our source said that the budget will not be anywhere near $260 million. Despite the fact that this was a tangible print source, the information about the budget was either misinterpreted or fabricated. Our original story from the morning of September 19th follows.
About a week and a half after Jurassic World dominated the box office last summer, Universal Pictures announced that Jurassic World 2 would arrives a few years later on June 22, 2018. Since then, studio chairman Donna Langley has confirmed that a trilogy is in the works, and director J.A. Bayona just recently reiterated that fact while confirming that Colin Trevorrow is still very much involved with the development of the sequel.
Now another interesting detail about Jurassic World 2 has just surfaced as J.A. Bayona is making the rounds promoting his latest film, an adaptation of A Monsters Calls, on the festival circuit. The director has revealed that the Jurassic World 2 budget will be $260 million, which is more money than most of us will ever see in our lifetime.
J.A. Bayona recently spoke with El Pais Semenal, a Spanish language magazine, and JurassicWorldES (via SciFied) translated what the director had to say about the sequel. After explaining that he took the job because of Steven Spielberg and Frank Marshall being involved with the continuance of the franchise, he revealed the $260 million pricetag for the sequel.
However, despite giving this number to El Pais Semenal, he didn't explain why the budget was so high. The first Jurassic World was made for $150 million according to Box Office Mojo, which means the sequel will cost $110 million more. The sequel to a massive box office success usually gets more money thrown behind it, but even this increase seems like it's rather exorbitant. Will the sequel be that much bigger than the original?
Personally, I think it would be nice if more of the budget was spent on some practical effects this time. Jurassic World felt like it used too many digital effects to bring the dinosaurs to life this time, and it could have used the kind of practical touch that Star Wars: The Force Awakens had to go along with the abundance of visual effects. But maybe the movie will be using the money to bring some more prime on-screen talent into the fray.
As of now, we don't really know what to expect from Jurassic World 2, though Colin Trevorrow previously hinted at the concept of open source dinosaur breeding. But we do know that Chris Pratt and Bryce Dallas Howard will be reprising their roles of Owen Grady and Claire Dearing. For any other details, we'll just have to keep our ear to the ground.