'Justice League' First Look Photo: See J.K. Simmons As Commissioner Gordon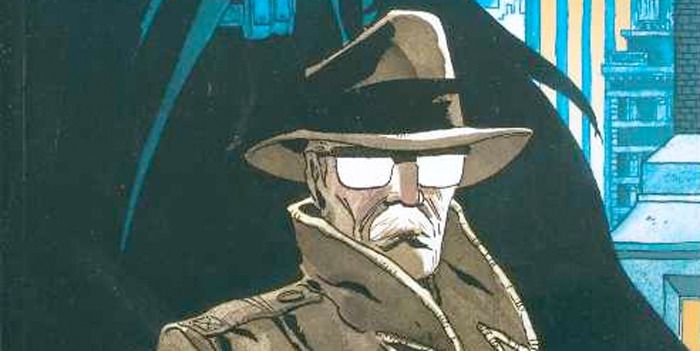 Today is Batman Day. What does that mean? Well, basically it's an artificial holiday created by DC Comics to celebrate The Dark Knight. This particular date isn't the anniversary of the debut of Batman in Detective Comics (which happened in May of 1939), and the previous two Batman Day celebrations happened on July 23rd during San Diego Comic-Con in 2014 (for Batman's 75th anniversary) and September 26 in 2015. This year, DC decided to celebrate on September 17, so here we are.
There have been a bunch of Batman related articles, sweepstakes and sales all over the internet, but the best contribution to Batman Day came from Zack Snyder in the form of the first official look at J.K. Simmons as Commissioner Gordon in Justice League. Check out the photo after the jump.
Here's the Justice League Commissioner Gordon photo featuring the Bat signal (via Zack Snyder):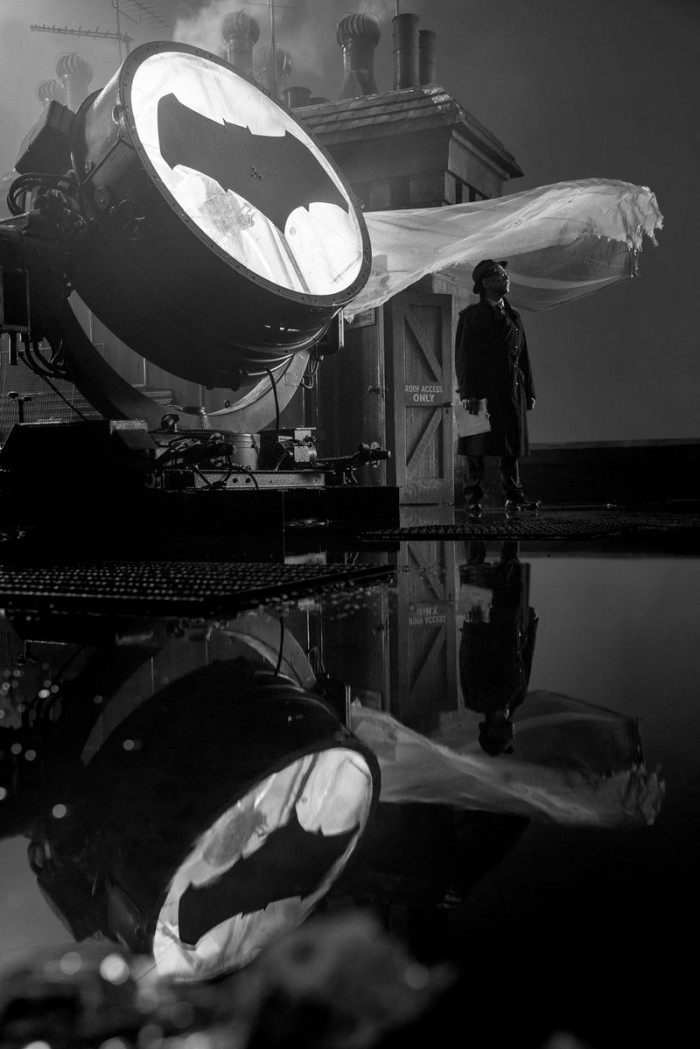 Snyder didn't offer any commentary other than hashtags for Justice League and Batman Day, but the outstanding photo speaks for itself. This is a classic style James Gordon that we haven't seen in awhile. He's wearing a trenchcoat and a fedora along with his signature spectacles and mustache. We assumed Simmons would look fantastic as Batman's ally on the Gotham City police force, and this is just confirmation.
But despite this classic look for Commissioner Gordon, J.K. Simmons has previously said this won't be a version of the character who just calls Batman for help and that's it. Over the summer, here's what the actor said:
"People of my generation remember Commissioner Gordon as this jolly, ineffectual Santa Claus type, and I think over the years in the comics there's definitely much more of a badass side to him. One of the things that's interesting to me is investigating hopefully a little bit more of that badass [side]... You're living in a universe where it's pretty tough to be a badass compared to somebody like Batman, but in the universe of non-superheroes I like the idea of Commissioner Gordon as a guy that can take care of himself, a guy that's a real partner to Batman, not just a guy that turns on the bat signal and goes, 'Help! Help, Batman!'"
Simmons also explained that while everyone thought he was getting ripped at the gym just to play Commissioner Gordon in Justice League, he's just been making more of an effort to stay in shape in his older age. But having some big guns will certainly be a big help in showing this more badass side of Commissioner Gordon.
If you need one more treat for Batman Day, Zack Snyder also posted this on Twitter for the holiday:
#JusticeLeague #BatmanDay pic.twitter.com/R9dcvU6mSO

— Zack Snyder (@ZackSnyder) September 17, 2016
Fueled by his restored faith in humanity and inspired by Superman's selfless act, Bruce Wayne enlists the help of his newfound ally, Diana Prince, to face an even greater enemy. Together, Batman and Wonder Woman work quickly to find and recruit a team of metahumans to stand against this newly awakened threat. But despite the formation of this unprecedented league of heroes — Batman, Wonder Woman, Aquaman, Cyborg and The Flash -— it may already be too late to save the planet from an assault of catastrophic proportions.
Directed by Zack Snyder, this marks the big screen debut of the Justice League, featuring an all-star lineup: Ben Affleck, Henry Cavill, Gal Gadot, Jason Momoa, Ezra Miller and Ray Fisher.
Justice League arrives in theaters on November 17, 2017.