Star Wars Bits: Dave Filoni Answers More 'Star Wars Rebels Questions, 'Star Wars' Video Game Updates, And The Return Of A 'Clone Wars' Character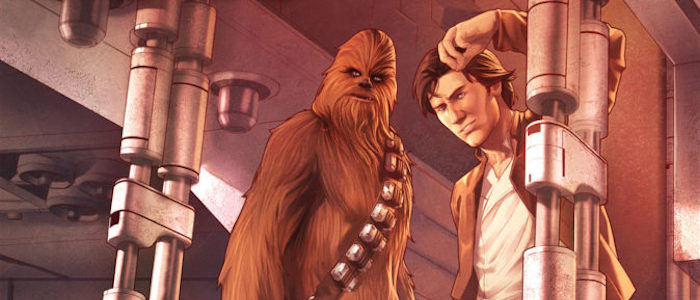 In this edition of Star Wars Bits:
Turner has acquired the broadcasting rights to all current (and a few future) Star Wars movies.
Showrunner Dave Filoni goes in-depth on the Star Wars Rebels season 2 finale.
Katee Sackhoff's Star Wars: The Clone Wars character is returning.
An update on Amy Hennig's Star Wars video game.
Ahsoka voice actress Ashley Eckstein will read the audiobook of the upcoming Star Wars: Ahsoka novel.
Preview DK's two new Star Wars books.
The known history of Lando Calrissian, post-Return of the Jedi.
New Han Solo comic book covers.
Every Easter egg in Star Wars: The Clone Wars season one.
Star Wars Battle Pod now has a level inspired by Star Wars: The Force Awakens.
And more!
In a major move that reportedly cost $200 million, Turner has secured the domestic rights to air every Star Wars movie. Specifically, the deal inked between Turner and Disney gives the broadcaster "linear basic cable and companion ad-supported on-demand rights" to all but the original 1977 Star Wars (which Turner acquired through a separate deal with Fox). In other words, you can expect to see the prequel trilogy, the original trilogy, and (eventually) Star Wars: The Force Awakens in regular rotation on TNT. The deal also includes the rights to Rogue One: A Star Wars Story and the next three (unreleased and untitled) movies. Here's the official statement from Deborah K. Bradley, executive vice president of networks optimization, content strategy and commercialization for Turner:
The Star Wars movies and characters are beloved across generations, captivating audiences and breaking box office records around the globe for nearly four decades. Through this deal, TNT and TBS will be the exclusive basic cable home of one of the most iconic, enduring and valuable movie franchises of all time, giving viewers the chance to watch this amazing collection from the very beginning.
The Force Awakens won't air until early 2018, but the first six movies will premiere on TNT as part of a six-day marathon. Here's the full schedule:
Tuesday, Sept. 20
8 p.m. (ET/PT) – Star Wars: The Phantom Menace
11 p.m. (ET/PT) – Star Wars: The Phantom Menace
Wednesday, Sept. 21
8 p.m. (ET/PT) – Star Wars: Attack of the Clones
11:05 p.m. (ET/PT) – Star Wars: Attack of the Clones
Thursday, Sept. 22
8 p.m. (ET/PT) – Star Wars: Revenge of the Sith
11:05 p.m. (ET/PT) – Star Wars: Revenge of the Sith
Friday, Sept. 23
8 p.m. (ET/PT) – Star Wars: A New Hope
10:45 p.m. (ET/PT) – Star Wars: A New Hope
Saturday, Sept. 24
10:45 a.m. (ET/PT) – Star Wars: The Phantom Menace
1:45 p.m. (ET/PT) – Star Wars: Attack of the Clones
4:55 p.m. (ET/PT) – Star Wars: Revenge of the Sith
8 p.m. (ET/PT) – Star Wars: The Empire Strikes Back
10:45 p.m. (ET/PT) – Star Wars: The Empire Strikes Back
Sunday, Sept. 25
5:15 a.m. Star Wars: The Phantom Menace
8:15 a.m. Star Wars: Attack of the Clones
11:20 a.m. Star Wars: Revenge of the Sith
2:25 p.m. (ET/PT) – Star Wars: A New Hope
5:10 p.m. (ET/PT) – Star Wars: The Empire Strikes Back
8 p.m. (ET/PT) – Star Wars: Return of the Jedi
11 p.m. (ET/PT) – Star Wars: Return of the Jedi
2 a.m. (ET/PT) – Star Wars: The Phantom Menace
Despite the Turner news grabbing headlines let's not pretend that Star Wars being on television is a new thing. After all, there were six seasons of Star Wars: The Clone Wars, which means we'll probably get five sequels to this video that collects seemingly every noteworthy Easter egg from the first season of this beloved show.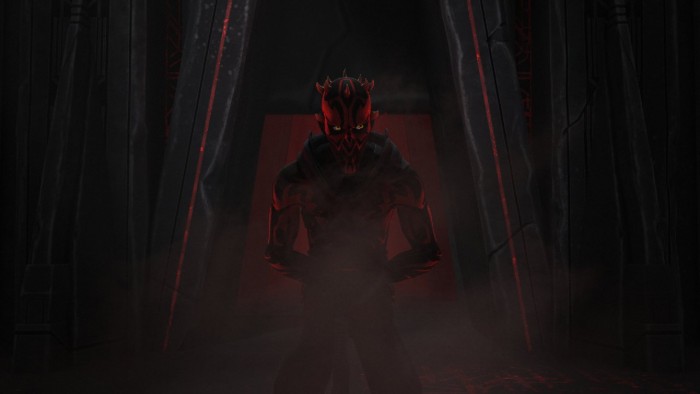 And then there is Star Wars Rebels, which is set to premiere its third season later this month. But showrunner Dave Filoni is still addressing questions about the second season and this lengthy interview with StarWars.com is a must-read for fans of the show. The focus here is on the season two finale and I found Filoni's statement on whether or not Maul was intended to be a Dark Side version of Yoda during his encounter with Ezra:
There is a bit of that. I intentionally wrote some of his dialogue to reflect Yoda. Ezra is faced with many challenges and he thinks power will solve everything. In that way, he almost draws Maul to him. Of course, Maul has a purpose for Ezra, too. The idea that he would want to possess Ezra, to me, was very easy to understand and more sinister than just, "I want power." When the Emperor [said], "You, like your father, are now mine," in Return of the Jedi, that terrified me as a kid. The idea of the possession of a father and a son was really scary to me. I wanted to capitalize on that idea — that Ezra, in his quest for power, would succumb to the allure of this more powerful figure and the promise of power.
He also spoke about the decision to blind Kanan and his this reflects his choices so far and how it will change him moving forward:
Kanan's an incomplete Jedi. As much as we have to track Ezra's ascension, we have to parallel Kanan's own wisdom and what he's learning. Kanan's hesitations this year, his reluctance to embrace the rebellion, and his unwillingness to commit to what they could gain out of the Temple all point to him not embracing leadership like he should. He doesn't trust himself enough yet. So, the blinding of Kanan really is symbolic in that he can't see what the right thing to do is. He can't see what he has to offer Ezra. It's a constant problem for Kanan, so we take that one ability away.
It has affected our storytelling, but not in the ways that people would think. There's a lot of thought that's gone into what does it mean for him to be blind and how he would react to that. People think, 'Oh, but the Force will allow him to do things.' The Force is not a super power. It doesn't work that way. It's a matter of what you're willing to believe. I think the story that we tell with Kanan and his blindness is simple — you are as limited as you allow yourself to be. You're going to be able to see if you believe you can see and this can open up new things you couldn't see before. There's an important character that Kanan will meet in Season Three that is going to help change his perception.
You can read the whole thing at the link above.
Katee Sackhoff may be best known for playing Starbuck on Battlestar Galactica, but she also has a role in the Star Wars universe, having lent her voice to the Mandalorian warrior Bo-Katan on Star Wars: The Clone Wars. Now, Sackhoff has revealed that Bo-Katan will play a role in season three of Star Wars Rebels, which will tie up a few loose ends from that series and further strengthen the connection between the two shows.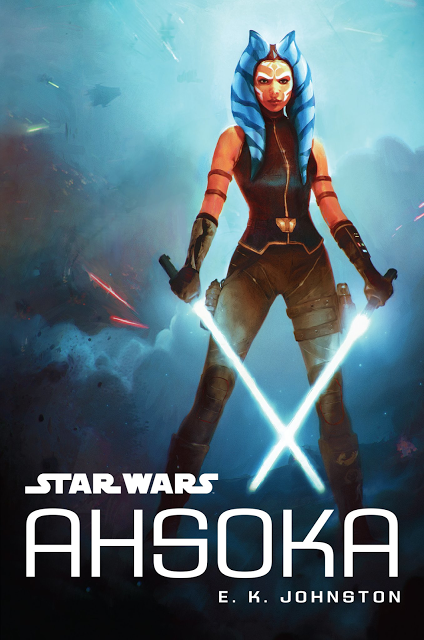 Since we're already talking about familiar voices popping up in new places, it looks like Ahsoka Tano voice actress Ashley Eckstein will read the audiobook version of the upcoming young adult novel Star Wars: Ahsoka. Considering how closely Eckstein is tied to this character (and considering the fact that she's pretty darn good at bringing life to characters using only her voice), this seems like a canny move. Here's how the book is described:
Fans have long wondered what happened to Ahsoka after she left the Jedi Order near the end of the Clone Wars, and before she re-appeared as the mysterious Rebel operative Fulcrum in Rebels. Finally, her story will begin to be told. Following her experiences with the Jedi and the devastation of Order 66, Ahsoka is unsure she can be part of a larger whole ever again. But her desire to fight the evils of the Empire and protect those who need it will lead her right to Bail Organa, and the Rebel Alliance.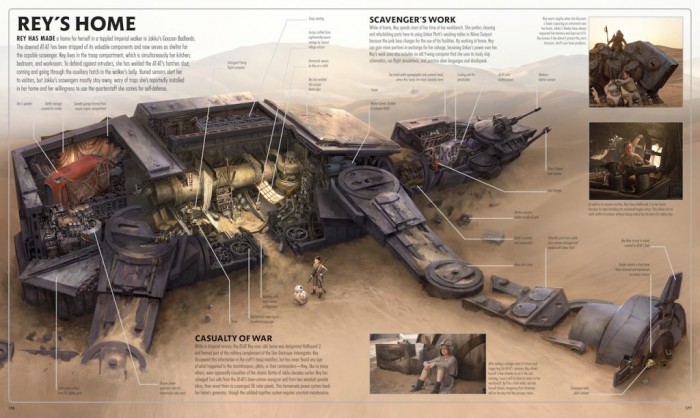 For those looking for something else to read until Ahsoka arrives, there are the two latest releases from DK Publishing – an updated version of Star Wars Year by Year (which is out now) and Star Wars: Complete Locations (which arrives on September 27). Here's the official description of both books:
If a picture is worth a thousand words, then this month's new releases from DK Publishing are worth their weight in Jedi holocrons. Leading off the month is the mammoth book, Star Wars Year by Year: A Visual History, Updated Edition, coming out today. This new version adds new sections to the impressive timeline of Star Wars in our world, from the culture that shaped George Lucas as a young man now up to the year 2016. Like the rest of the book, whose first edition came out in 2010, these new entries, written by Pablo Hidalgo and often using art, photos, and other illustrations, take the reader through all the key happenings in the recent history of the Star Wars saga, including the development of The Force Awakens and other new films. And if you're more interested in the places of the films, the end of September brings the release of Star Wars: Complete Locations, a visual guide full of cross-sections and 3D maps of the structures, towns, battlegrounds, and worlds, out on September 27. With new sections covering The Force Awakens illustrated by Kemp Remillard and written by Jason Fry, the book showcases the details and history of key locations from the movies, from Naboo to Jakku, and from the Jedi Temple to Starkiller Base.
Here are the covers of the books, along with a few sample images.
You can learn more (and check out more images) over at StarWars.com.
The always useful Star Wars Explained YouTube channel dedicated a recent episode to more personal matters, sidestepping the usual history of a certain character, race, or planet to focus on how this series has made the world a better place. The starting point for this discussion? Willrow Hood, a character glimpsed only for a split-second during the evacuation of Cloud City in The Empire Strikes Back.
With the upcoming Han Solo spin-off movie set to feature a young Lando Calrissian in the days before he was running Cloud City and finding himself roped into the Rebel Alliance, fans have been wondering what happened to him at the other end of the Star Wars timeline. With the old expanded universe gone, Lando's future is very much a mystery at this point. However, this episode of Star Wars Explained pulls together everything we do know from the new, Lucasfilm Story Group-approved canon in one useful place.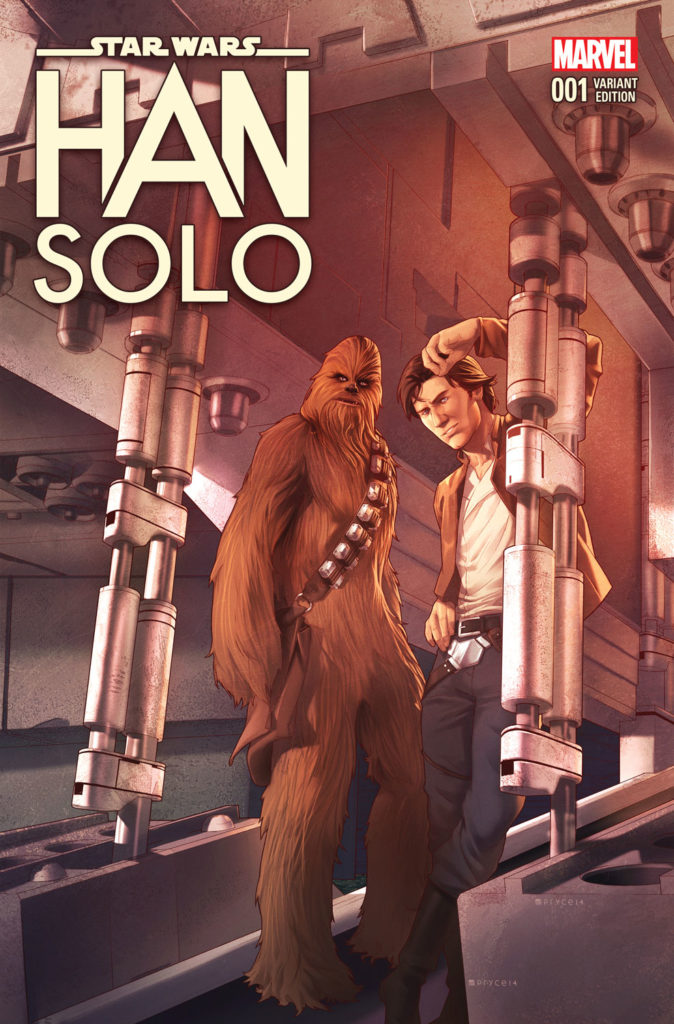 Speaking of Han Solo spin-off adventures, StarWars.com has revealed four alternate covers from artists Dustin Nguyen, Stephanie Hans, Kirbi Fagan, Jamal Campbell for the fourth issue of Marvel's excellent Han Solo comic book miniseries. The issue is due out on October 12.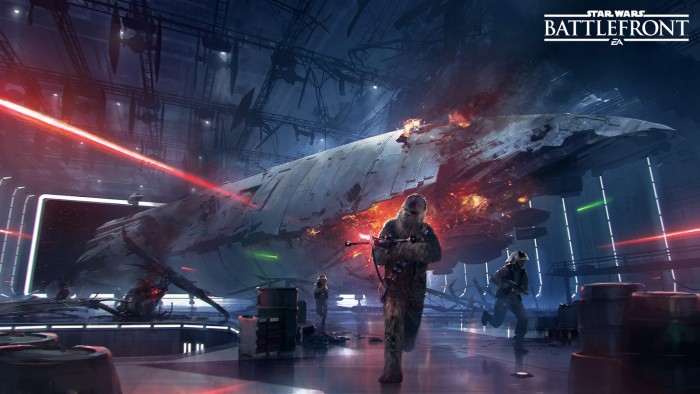 Acclaimed video game writer/director/creative maestro Amy Hennig has been hard at work on top secret Star Wars project for quite some time now and the details have been kept securely under lock and key. Her comments at a PAX West panel (via Dual Shockers) don't reveal anything about the plot of characters involved, but they do showcase just how seriously she is taking her approach to making an experience that feels like it belongs in this established universe:
You need guides, that have done it for a while and are also looking at everything else, because we're part of the same sort of emerging track of properties that, like obviously seven, eight and nine, is evolving that story further, but films like Rogue One and the Han Solo one that is coming, even shows like Rebels and stuff like that... A lot of projects are in the works, and the question is "is this authentic Star Wars?" right? And to understand what that is, and to have people there at LucasFilm that have helped us define what that is.
Authentic Star Wars can mean that we get the AT-ST right, right? And of course we have to do that too, but it's all about the new stuff, the new characters, the new story, the new locations, the new creatures, the new tech. All of this stuff that has to sit authentically alongside the Star Wars that we're so familiar with.
She goes on to compare the experience to her work on the Uncharted series, which saw her breaking down all of the game's potential influences (like Indiana Jones and so on):
And that takes kind of a gut, you know? It takes love of the franchise, and it takes mentors within that organization that go "mmh... maybe a little more this way." The sort of task at hand was that, and then just to make sure that over all it's about what does it mean to tell a Star Wars story. And so when we embarked on this, I did the same that I did before we made Uncharted, which is that I broke down in anal-retentive details what means to be pulp-action adventure, particularly on Indiana Jones, of course.
Hennig had a lot more to say (and it's all very interesting) and you can read it at the link above.
I've yet to actually step foot in a Star Wars Battle Pod and this trailer for the upcoming "Battle Of Takodana" level is very loud, very colorful reminder of this fact. This immersive arcade game, which combines light simulator tech with a shoot-em-up experience, will soon let you experience the dogfight between Resistance and First Order forces in the skies above Maz Kanata's cantina. It's nice to see this game get supported in the long term like this. Now I just need to find one close to me.
To wrap up this week's deluge of Star Wars video game news, here's an episode of The Star Wars Show, which feature a preview of the new Death Star DLC for Star Wars: Battlefront. And if that doesn't do it for you, there's also a good interview with Pablo Hidalgo of the Lucasfilm Story group.
The Star Tours Starspeeder 1000 vehicle playset has been updated and now includes a window panel from Jakku, the latest scene added to the attraction. If you haven't picked one up, this is the ultimate gift for Star Tours fans! Price continues at $75. Photo: @indyhatguy #startours #starwars #starspeeder1000 #theforceawakens #jakku #tomorrowland #diamondcelebration #disneyland60th #disneyland60 #dca #disneycaliforniaadventure #californiaadventure #disneyland #disney #disneyside #disneyparks #disneylandresort #dlr #justgothappier #happiestplaceonearth #gethappier #anaheim
A photo posted by Endor Express (@endorexpress) on
Let's end this edition of Star Wars Bits with some news that will appeal to a very specific kind of toy collector. It seems that Star Tours Starspeeder 1000 toy, which represents the spacecraft visitors board when they ride the Star Tours attraction at Disneyland and Walt Disney World, has been updated to include a reference to Jakku. Much like the attraction itself, which can rotate between countless different show scenes for a different experience every time, the small plastic version is evolving with the times.