Sequel Bits: 'Fast 8,' 'Kingsman: The Golden Circle,' 'Super Troopers 2,' 'Annabelle 2'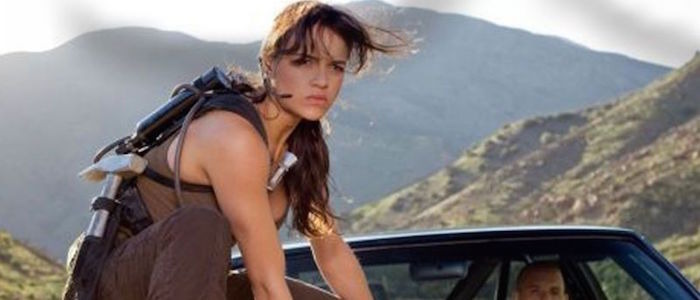 In this edition of Sequel Bits:
Michelle Rodriguez talks about Fast 8 and Paul Walker's death.
Director David F. Sandberg teases Annabelle 2.
Taron Egerton has finished filming Kingsman: The Golden Circle.
New covers for the that Big Trouble in Little China/Escape From New York crossover are revealed.
Rob Lowe joins the cast of Super Troopers 2.
With Fast 8 speeding toward the final stretch of filming, Entertainment Weekly spoke with series star Michelle Rodriguez, who explained the the cast has come together in a big way in the wake of Paul Walker's tragic death. However, he's still missed:
Paul's the heart of it, he's the guy who really loved the genre, he loved that lifestyle. And not having that love affair with cars and that lifestyle, it removed a certain aspect of the soul of the franchise and it hurts all of us and we all know it.
Rodriguez also discussed the international appeal of the Fast and Furious movies, explaining that there is a hunger for multicultural entertainment and that this is the only series delivering on that front:
...if we're not willing to do it for ourselves, and we're not just willing to do it for the money, then we need another reason — and that's our reason ... we're filling a gap in the market that nobody else is filling.
Fast 8 opens on April 14, 2017.
Behind the scenes of #Annabelle2. Get ready for an announcement teaser tomorrow! pic.twitter.com/amyWvAgXCj

— David F. Sandberg (@ponysmasher) September 14, 2016
Director David F. Sandberg, who helmed this summer's sleeper hit Lights Out, has shared a first look at his latest horror project: Annabelle 2. As one of the few members of the Annabelle fan club, I'm intrigued by the prospect of a sequel, especially one directed by a filmmaker with some seriously strong chops.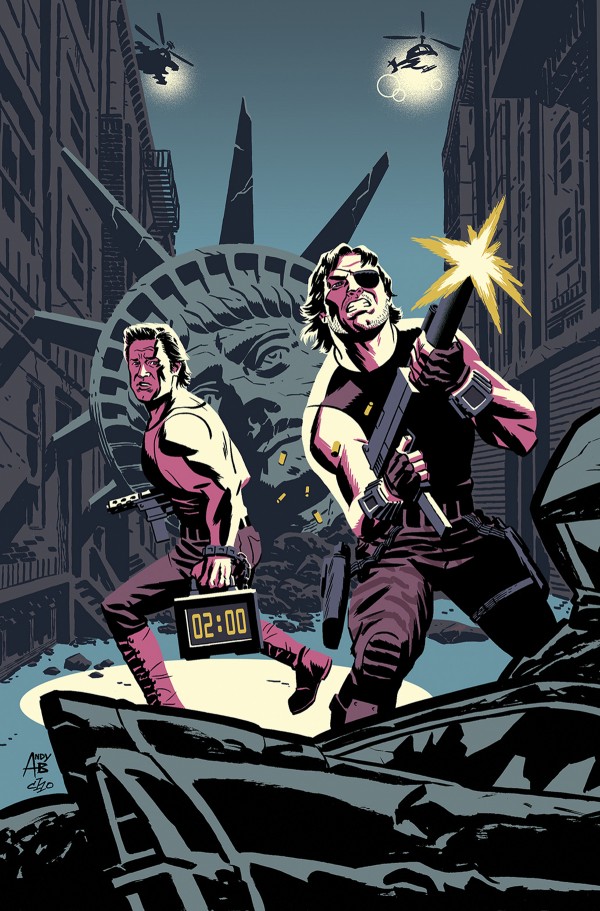 A few months ago, Boom Studios announced an upcoming comic book crossover that would see Jack Burton from Big Trouble in Little China and Snake Plissken of Escape From New York teaming up for a single adventure. After all, both characters share similar DNA – they were both portrayed by Kurt Russell in films directed by John Carpenter. Since one character is known for his East Coast adventures and other down for his time on the West Coast, Boom has revealed two variant covers by Michael Cho and Andy Belanger that are exclusive to comic book stores east or west of the Mississippi...although Bleeding Cool has explained how shops can get both:
Retailers east of the Mississippi River (and international accounts) need to order 10 or more copies of the main cover and the subscription cover combined to unlock the East Coast variant after which they can order as many as they want. If they order 25 copies or more of the East Coast variant, they also unlock the West Coast variant cover which they can order in any quantity they like. The opposite is true for retailers west of the Mississippi River.
So if you're a collector of all things Carpenter/Russell, make sure you contact your local shop to see if you'll be able to snag one.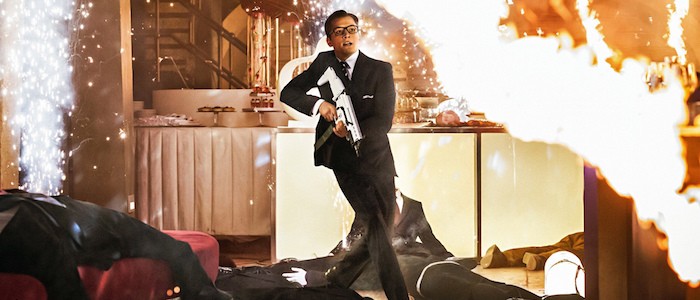 Speaking of actors wrapping sequels, Taron Egerton spoke with ET Online and revealed that Kingsman: The Golden Circle has finished filming and...wait for it...it's going to be good. In fact, it's going to blow everyone away:
It's great man. We just finished. It's going to blow everyone away.
I like Taron Egerton and the first Kingsman a great deal, so I won't be too snarky when I point out how this may be the least useful quote of all time regarding a movie that isn't even close to being finished. When asked about his new co-star, the one and only Channing Tatum, Egerton gave an equally straightforward and free-of-detail answer:
He was only around for a couple of weeks, he's such a great guy. He's such a great guy and he's brilliant in the movie. He'll be great.
We'll surely learn something of substance about this movie soon enough.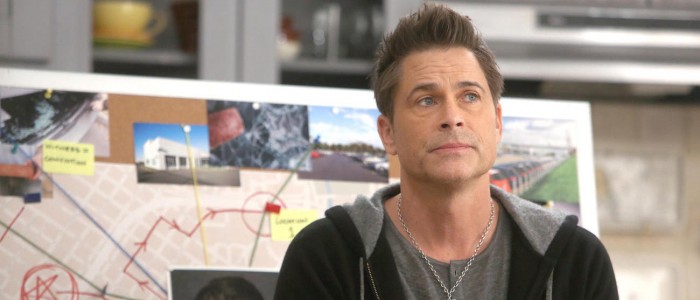 Deadline has revealed that Rob Lowe has joined the cast of Super Troopers 2, which resumed production in Boston last week after a hiatus. Lowe will play Guy Le Franc, who is described as "a former hockey player and the current mayor of a Quebec Canadian border town." In other words, it sounds like a good excuse to watch Lowe get truly silly for the first time in too long (and that Comedy Central roast doesn't count).