Has 'The Punisher' Found Its Villain In 'Westworld' Star Ben Barnes?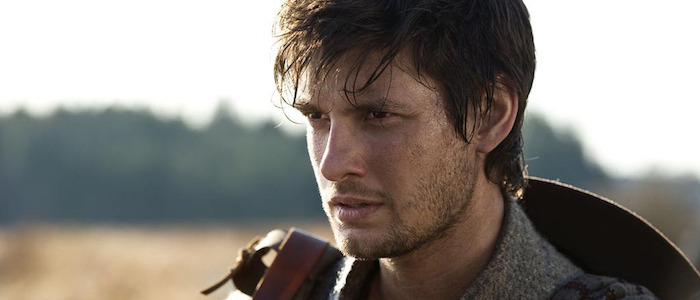 The villains have often been the highlight of Marvel's Netflix series, with Vincent D'Onofrio's Walter Fisk emerging as the standout character of Daredevil and David Tennant leaving quite an impression as the psychic sociopath Kilgrave on Jessica Jones. Luke Cage looks to be following suit with a baddie played by House of Cards star, Mahershala Ali. So when an antagonist is cast in a new Marvel/Netflix series, you stand up and pay attention. 
And that brings us to today's news: Ben Barnes has been reportedly cast as a villain in the upcoming The Punisher, which will give Jon Bernthal's vengeful vigilante his own series after stealing so many scenes in Daredevil season 2.
The news comes our way via TV Line, but the details are a little muddy. While the outlet can confirm that Barnes will join the series as a regular, the precise nature of his character remains unknown. And this is where things get a little weird. Citing certain rumors, they suggest that he could be playing Bobby Saint, the son of crime boss Howard Saint, the villain played by John Travolta is the dismal 2004 Punisher movie.
This is an odd rumor because the Saint family were original creations for that film and didn't have any roots in Marvel comic book lore. While Marvel's Netflix shows have played fast and loose with comic book mythology in the past, it would be odd for them to borrow a character from a movie no one particularly likes rather than bring in someone who has a comic history with this character. This makes me wonder if there's any truth to this side of the story. For all we know, it's a smokescreen intended to mask his actual character. For the record, James Carpinello played Bobby Saint in the 2004 film, and he doesn't leave much of an impression before he's killed in the first act of the movie.
The truth is that the Punisher doesn't have too many recurring or famous villains because he tends to, you know, murder them. The closest thing Frank Castle has to a chief nemesis is the psychotic and disfigured criminal known as Jigsaw, who Dominic West memorably portrayed in the underrated live action cartoon that is Punisher: War Zone. Put your money on Barnes most likely playing a character created for the series.
So let's talk about Barnes for a moment! He's an English actor who played Prince Caspian in two Chronicles of Narnia movies and had roles in other fantasy films like Stardust and Seventh Son. More recently, he starred in HBO's upcoming Westworld series and it's easy to imagine Punisher showrunner Steve Lightfoot knowing something that we don't about his performance in that series and casting him. But I'm just spitballing there.
The Punisher doesn't have any dates attached to it, but the early rumors suggest sometime in 2017.