Benicio Del Toro To Star In 'Predator' Sequel/Reboot 'The Predator'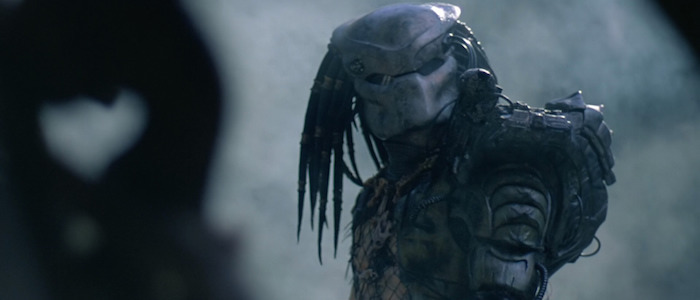 Academy Award-winning actor Benicio del Toro is in talks to star in filmmaker Shane Black's Predator reboot/sequel The Predator. Hit the jump to learn more about Benicio del Toro in The Predator.
Variety has learned that the Guardians of the Galaxy co-star is in talks to lead the reboot of the 1987 sci-fi action franchise starring Arnold Schwarzenegger. Details on the reboot have been kept under lock and key but earlier this summer Black revealed that the film would focus on a hero named Quinn Mackenna. We don't know if that is who Del Toro would be playing or even if that character name hasn't changed over the last few months. Del Toro next appears in Star Wars: Episode 8 as an unnamed villain character.
As I said, we don't know much about the film. We are aware that the movie will be rated R like the original, the alien creature will have an "improved" design, that the title The Predator comes from a reference in the script, and that Arnold could reprise his role in the movie. Black co-wrote the film with Fred Dekker. Producer John Davis has said that the script is "entertaining," recreating the "famous franchise in a different, interesting way; looking at it from a different light."
I was never a huge fan of the original Predator series. I enjoyed the films but was never really taken with them. I even liked the Robert Rodriguez-produced Predators film from a few years back, maybe because I didn't really have an attachment to the 1980's films. Shane Black has me excited about this sequel/reboot. I still watch Kiss Kiss Bang Bang once a year, and his film The Nice Guys still ranks as one of the best films of the 2016 in my eyes. I'm also excited to see Monster Squad writer/director Fred Dekker get a resurgence.
The Predator is scheduled to hit theaters on February 9th, 2018.