Dax Shepard To Co-Direct New Animated 'Scooby-Doo' Movie For Warner Bros.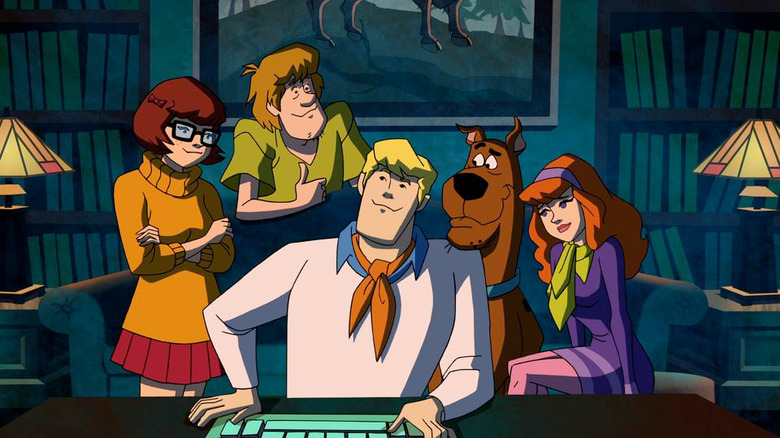 Over a year ago, we learned that Warner Bros. Pictures was going to reboot the Scooby-Doo film franchise with a new animated take on Mystery Incorporated and their scaredy-dog named Scooby-Doo. At the time, live-action Scooby-Doo producers Charles Roven and Richard Suckle were on board with Tony Cervone of the 2010 animated series Scooby-Doo! Mystery Incorporated attached to direct. Now the animation director will be getting some help from a live-action comedy director.
Dax Shepard, who previously was at the helm of the sparsely seen Hit & Run and the forthcoming big screen adaptation of the TV series CHiPs, will co-direct the animated Scooby-Doo movie with Tony Cervone. Find out more below.Variety reports that in addition to co-directing, Shepard will be co-writing the screenplay with previously hired writer Matt Lierberman, who wrote the Short Circuit remake that's in development.
If you're like me, you might be wondering why Dax Shepard has become the guy to help this film along in its development. Well, the new Scooby-Doo is being overseen by Jesse Ehrman from Warner Bros. Pictures, and he also oversaw the production of CHiPs. That experience prompted him to suggest that Shepard come in to meet with some of the top brass, especially after he expressed interest in the project. Since Warner Bros. was already planning on having two directors work together, everything worked out for both parties.
Shepard has yet to do anything that has impressed me, with the exception of convincing Kristen Bell to marry him. He's a decent enough performer on the likes of Parenthood and This Is Where I Leave You, but nothing to write home about. But maybe studios are seeing some talent on the page and behind the camera that we as the audience haven't seen yet. Perhaps CHiPs will change my mind about his talents as a writer, director and star.
Previously we heard that this Scooby-Doo movie was going to be the first in a series of animated adaptations of Hanna-Barbara cartoons that will create an entire universe, but we're not sure if that's still the case or not. The movie was also going by the title S.C.O.O.B. last time we heard, but that title isn't mentioned in this latest update, so that may not be the case. There's plenty of time to figure all that out since the animated Scooby-Doo movie won't arrive until September 21, 2018.