'Star Trek 50' Trailer: Looking Back At 50 Years Of Exploring The Final Frontier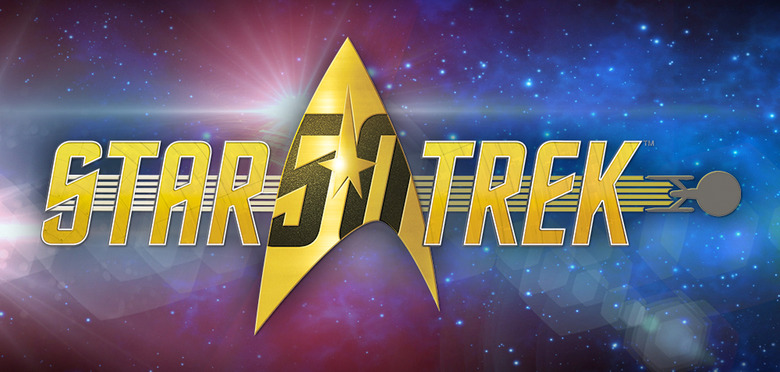 We may receive a commission on purchases made from links.
In case you didn't realize it, yesterday marked the exact 50th anniversary of the debut of Star Trek: The Original Series. The sci-fi show from Gene Roddenberry debuted with an episode called "The Man Trap" and received mixed reviews. Despite a lukewarm reaction from critics, a passionate fanbase kept the show alive for three seasons, totaling 79 episodes, until NBC decided they had to axed the series.
Thankfully, that wasn't the end of Star Trek as the crew of the USS Enterprise would return in Star Trek: The Motion Picture, launching a whole new series of adventures on the big screen, featuring the same characters fans loved from the original series. Since then there have been plenty of sequels, a franchise reboot, several different TV shows, an animated series, countless comic books, merchandise and more. Star Trek now spans 50 years, and a celebratory retrospective video celebrates the milestone after the jump.
Star Trek 50 Trailer
Star Trek has given so many people hope for a bright future and a peaceful world. It's also inspired and influenced plenty of other sci-fi movies and TV shows over the years, not to mention even having an impact on real world technology that we use today. If you need any further evidence of how important Star Trek is to people, read about how the recent decision to make Mr. Sulu in the rebooted film franchise gay helped our own Jacob Hall come out as bisexual.  Plus, there are some other great stories going around about how Star Trek helped people through some pretty hard times.
If this anniversary has you anxious to revisit all the classic Star Trek offerings, don't forget that the Star Trek 50 Blu-ray collector's set is available to buy right now.