J.J. Abrams To Direct 'The Nix' TV Series Starring Meryl Streep As Another Bold Woman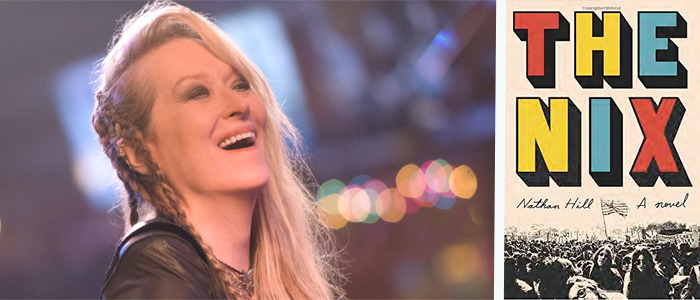 We may receive a commission on purchases made from links.
After tackling time travel last year with 11.22.63 and a futuristic theme park populated by advanced androids in Westworld next month, director/producer J.J. Abrams and his Bad Robot production banner are venturing into different territory for their next television project.
Warner Bros. Television has just closed a deal for J.J. Abrams to direct and produce a television adaptation of Nathan Hill's multi-generational story The Nix. The novel follows a woman who gets national media attention for throwing rocks at a conservative governor on the presidential campaign trail and her estranged son who uses her sudden controversial fame to advance his career by smearing her profile. Making this series sound even more interesting is that it will have Meryl Streep making a leap to TV in the lead role.
Find out more about The Nix TV series after the jump.
Nathan Hill's novel was just published on August 30th, but it's quickly become a best-seller and has garnered some rave reviews. If you haven't yet heard of the book, here's the official synopsis:
A Nix can take many forms. In Norwegian folklore, it is a spirit who sometimes appears as a white horse that steals children away. In Nathan Hill's remarkable first novel, a Nix is anything you love that one day disappears, taking with it a piece of your heart.
It's 2011, and Samuel Andresen-Anderson—college professor, stalled writer—has a Nix of his own: his mother, Faye. He hasn't seen her in decades, not since she abandoned the family when he was a boy. Now she's re-appeared, having committed an absurd crime that electrifies the nightly news, beguiles the internet, and inflames a politically divided country. The media paints Faye as a radical hippie with a sordid past, but as far as Samuel knows, his mother was an ordinary girl who married her high-school sweetheart. Which version of his mother is true? Two facts are certain: she's facing some serious charges, and she needs Samuel's help.
To save her, Samuel will have to embark on his own journey, uncovering long-buried secrets about the woman he thought he knew, secrets that stretch across generations and have their origin all the way back in Norway, home of the mysterious Nix. As he does so, Samuel will confront not only Faye's losses but also his own lost love, and will relearn everything he thought he knew about his mother, and himself.
With plenty of movies faltering at the box office, television seems to be the place where the best storytelling is happening right now. The fact that the medium is attracting more and more big name film stars like Meryl Streep only solidifies that. The actress has played countless, influential, real life women in history, and while this one happens to be fictional, it sounds like a compelling story nonetheless.
As of now, there's no word on whether the series will land at a network, cable or streaming service, but one of the latter two are probably a safe bet since I doubt any networks can afford a show with Meryl Streep with some episodes directed by J.J. Abrams himself. But we'll see where it lands eventually.