Daniel Craig Hasn't Been Offered $150 Million To Return As James Bond [Update]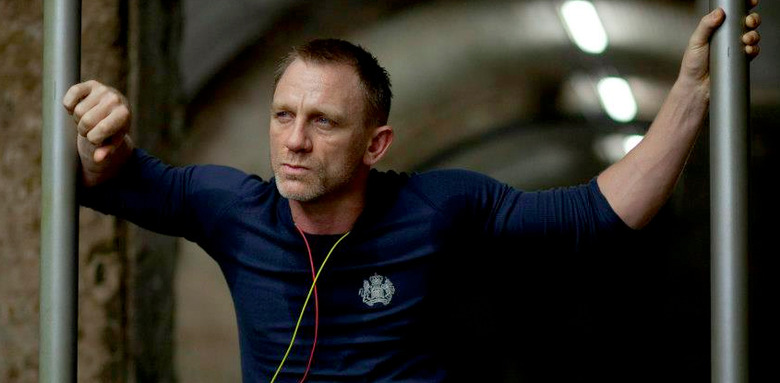 Update From Editor Peter Sciretta: As expected, the report that Daniel Craig had been offered $150 million to reprise his role as James Bond for two more films turns out to be completely false. Details after the jump.Vanity Fair gives the following update:
Craig, 48, has been offered no such deal, sources say, and negotiations to pin down who will portray 007 in upcoming Bond installments are still ongoing. (Sony and MGM, the secret agent franchise's co-distributor, declined comment.)
The report goes on to point out, as we had, that the decision would not unilaterally fall to Sony, but instead the company that licenses Bond – Eon Productions. And according to this new report, the company was furious over Craig's "slash my wrists" comment and thus wouldn't be excited to entice him to return. Of course, this doesn't mean that Craig won't end up returning, but it seems the $150 million for two films offer just didn't happen.
Ethan Anderton's original report from September 6th 2016 follows:
The future of the James Bond franchise is up in the air. Not only have the distribution rights to Ian Fleming's world famous secret agent been up for grabs since Spectre hit theaters last year, but the return of Daniel Craig has been rather uncertain with a rumor circulating that the actor turned down $100 million to reprise his role as 007. But a new rumor offers an update on both those fronts.
Find out the latest development regarding Daniel Craig returning as James Bond after the jump.
Radar Online reports that Sony currently has an offer out to Daniel Craig for $150 million to come back as James Bond for two more movies that would be made virtually back-to-back. However, there are a few issues with this news that make us think it might not be the most reliable piece of information.
First of all, as far as we know, Sony doesn't own the rights to James Bond anymore. Following Spectre, the rights were up for bid to the highest bidder, but we haven't heard anything about any studio picking them up. So why would Sony be making an offer for Daniel Craig to return to a role that they're not in control of anymore? Well, the rumor also says that Sony has renegotiated a deal for the rights to James Bond, and they're hoping to announce that officially soon, but they wanted to have Daniel Craig officially on board first.
That could very well be true, even though we've heard that Sony didn't really make much money from the James Bond franchise. Their deal with Eon had Sony incurring 50% of the production costs and 100% of the marketing costs in exchange for just 20% of the profits. However, I can't imagine Sony taking that same deal again, so some serious negotiating would have been needed to keep James Bond at Sony. However, more doubt comes from the added details of Daniel Craig not only taking on two more James Bond movies, but shooting them back-to-back.
During the publicity rounds for Spectre last year, Daniel Craig expressed how he was adamantly against shooting two James Bond movies back-to-bacck, which was the original plan for Spectre and James Bond 25. In an interview with Time Out, the actor said:
"There was a conversation at one point that went: 'Let's film two movies back to back.' I just went: 'You're out of your fucking minds.' In the nicest possible way. They're just too big."
In addition, after saying that he'd rather slash his wrists than do another James Bond movie, having just finished the last one, he offered this wonderfully honest nugget about whether or not he would want to do another movie as 007:
"I haven't given it any thought. For at least a year or two, I just don't want to think about it. I don't know what the next step is. I've no idea. Not because I'm trying to be cagey. Who the fuck knows? At the moment, we've done it. I'm not in discussion with anybody about anything. If I did another Bond movie, it would only be for the money."
Now that's where we come back to this rumor perhaps turning out to be true. If Daniel Craig came back to James Bond it would be for the money, and $150 million is a lot of money. Is it enough cash to convince Craig to do two James Bond movies back-to-back? That remains to be seen, along with whether or not Sony really has secured the rights to James Bond again.
For now, take all of this with a grain of salt, if only because Radar isn't the most reliable source in these matters. While it would be nice to have Daniel Craig return for at least one more James Bond movie, if only to wash the bland taste of
Spectre
out of our mouths, we wouldn't be surprised. If Craig really doesn't care about the character beyond money, perhaps passing the baton would be a little more interesting at this point. If Craig doesn't return,
we have our own ideas
of who would be great as 007.