Japan's 'Godzilla: Resurgence' Lands A Fall Release Date In The US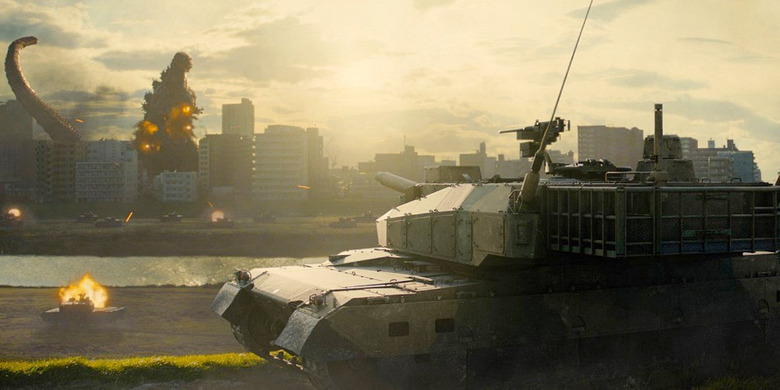 Toho Company Ltd. has already brought back Godzilla in a big way over in Japan. Shin Godzilla (or Godzilla: Resurgence as it's known in the United States) marked the 31st film the long-running monster movie franchise (the 29th produced by Toho), and the film has been quite the hit overseas. In its opening weekend, the film pulled in $6.1 million, which was triple the previous Godzilla film from Toho, and since then it has grossed a total of nearly $51 million, making it the highest grossing live-action film of 2016 in Japan to date.
Now Godzilla fans will get a chance to see the return of the classic movie monster in the United States as Funimation Films, who acquired the rights to the film during San Diego Comic-Con this past summer, have just set a release for this fall. Find out when you can see Godzilla: Resurgence after the jump.
Funimation has films has set the Godzilla Resurgence US release date for October 11th. However, the bad news is that this will be a limited theatrical run in a little over 440 theaters that will only last until October 18. Tickets will be on sale about a month before that through the Funimation Films website starting on September 9th. If you haven't seen the trailer yet, watch it right here.
Funimation Films made the announcement today with CEO and President Gen Fukunaga making this statement:
"We are thrilled to bring 'Shin Godzilla' to theaters across North America this October. Toho established Godzilla as one of the most iconic monsters in science fiction history and we're honored to now be a part of that history with the theatrical release of this new movie. Fans will not want to miss this limited theatrical event."
Godzilla: Resurgence is co-directed by Hideaki Anno (creator of Evangelion) and Shinji Higuchi ( Toho's 2015 Attack on Titan live action movies), and it sounds like it will be a must-see for fans of the classic movie monster. However, even though the film outperformed the new American take on Godzilla at the box office, I'm not sure we'll see the film become a big hit here in the United States, especially with such a limited release.
There's plenty more monster movie action on the way with Legendary's Godzilla 2 slated to arrive on March 22, 2019, though without Gareth Edwards behind the camera. Otherwise, there's also Kong: Skull Island on the way next year and a meeting of the two monsters in Godzilla vs King Kong is coming in 2020 as well. Plus, an animated Godzilla film was just announced not too long ago. So the King of Monsters is back in a big way.