'Miss Peregrine's Home For Peculiar Children' Clip Celebrates And Explains Loop Day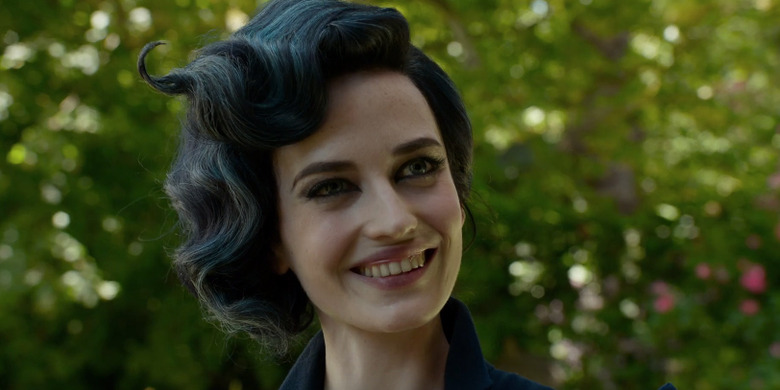 One year ago, 20th Century Fox began their marketing campaign for the adaptation of Miss Peregrine's Home for Peculiar Children by delivering a Loop Day teaser. That was back when the movie was intended to be released this past spring. However, now that the film is situated for release at the end of the month, we can celebrate the unique holiday from the fantasy story again today, as if we've just had our own little loop.
For those who don't know what Loop Day is, a new Miss Peregrine's Home for Peculiar Children clip has just arrived online to explain what this holiday is all about. Honestly, the holiday is actually simultaneously fascinating and a bit depressing. Find out what this special day is all about by watching the Miss Peregrine Loop Day clip below.
The titular safe place for these children with unique abilities is not just located on an island, but it's also frozen in time, specifically on September 3rd, 1943. Every day, thanks to Miss Peregrine's (Eva Green) special ability, the clocks reset just before this island home is bombed by German forces, keeping them safe for the time being.
This detail in the story was actually explained briefly in the most recent theatrical trailer for Tim Burton's adaptation of the book of the same name by Ransom Riggs. If you watch that trailer, you even get to see time frozen as planes soar overhead and drop Nazi branded bombs on the house.
If this didn't already feel like a Tim Burton-style X-Men movie, this Loop Day plot element just solidifies it. In fact, it's not much different than what Kitty Pryde used her powers for in X-Men: Days of Future Past. But surely living in the same 24-hour time loop will only keep them safe for so long with Samuel L. Jackson in pursuit of these gifted children.
From visionary director Tim Burton, and based upon the best-selling novel, comes an unforgettable motion picture experience. When Jake discovers clues to a mystery that spans alternate realities and times, he uncovers a secret refuge known as Miss Peregrine's Home for Peculiar Children. As he learns about the residents and their unusual abilities, Jake realizes that safety is an illusion, and danger lurks in the form of powerful, hidden enemies. Jake must figure out who is real, who can be trusted, and who he really is.
Miss Peregrine's Home for Peculiar Children arrives on September 30.