'Fences' First Look: Denzel Washington Brings August Wilson's Powerful Play To The Big Screen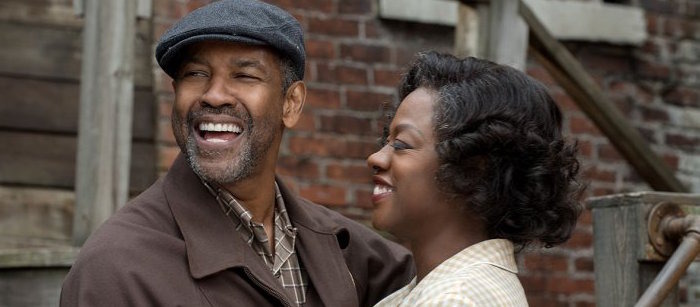 Denzel Washington is not only reprising the role of Troy Maxson from August Wilson's hit stage production of Fences, but he's also directing the adaptation. Washington starred in the play on Broadway back in 2010, and with his feature film, he's directing a script written by Wilson himself. Also returning to their roles from the 2010 production are Viola Davis, Mykelti Williamson, Stephen McKinley, Henderson, and Russell Hornsby, and we have a first look at the Fences movie.
Troy Maxson is a 53-year-old sanitation employee living in Pittsburgh with his loving and understanding wife, Rose (Viola Davis). Maxson was once, in his eyes, a great baseball player born in the wrong time. Never getting a shot at the pros is something he can't let go of, and he lets it, in addition to other personal problems, affect those closest to him, like his two sons, Lyon (Russell Hornsby) and Cory (Jovan Adepo).
Maxson is a challenging character. He's often frustrating and despicable, but he's also a character that's suffered, and he also has a sense charisma it's easy to imagine Washington perfecting. It's a great role for The Magnificent Seven star. Then again, the same can be said for any one of his co-stars.
Here's your first look at Fences (Source: The Hollywood Reporter):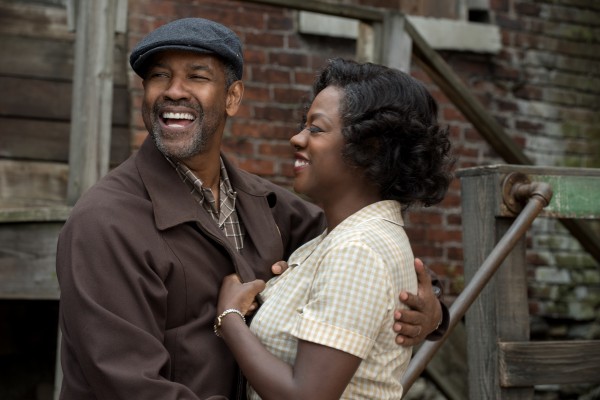 Below, to Maxson's left is Bono (Stephen Henderson), the former ball player's best friend.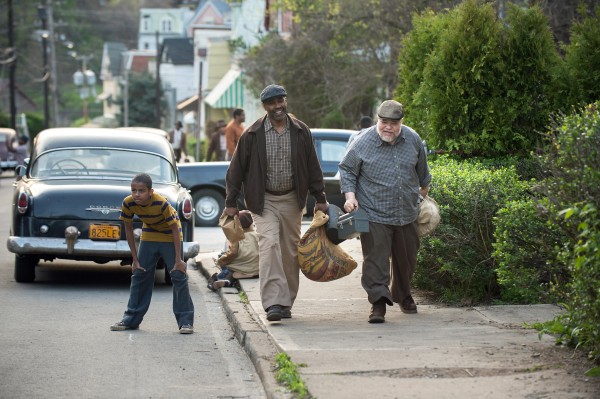 When it came to directing Fences, Denzel Washington didn't need any convincing from powerhouse producer Scott Rudin:
It reawakened me about the work, and my commitment to the work. I said to myself: 'I've got to dig deeper'. The reason I did Fences is that Scott Rudin sent me the script August Wilson wrote – the only one of his plays that he wrote as a screenplay – to act and direct. I really do want to direct this.
Washington shot the film in Pittsburgh, where Fences is set and where Wilson was born and raised. The late playwright wrote many plays about his hometown, and Washington plans on bringing 10 of his plays to HBO, with the help of Tony Kushner (Angels in America). Fences was initially at HBO, but it's now a potential awards contender for Paramount Pictures.
There are many reasons why the film ranked as high as it did on our Fall preview. Washington has proven himself to be an emotional, unobtrusive filmmaker with Antwone Fischer and The Great Debaters. He has the capability of doing Wilson's story justice. If Fences lives up to our expectations, then Washington, Davis, Wilson, and all involved will get plenty of waterworks flowing before the year ends.
Fences opens in theaters on December 25th.