Rogue One Bits: Riz Ahmed Sees His Action Figure For The First Time, An Examination Of What Makes A Droid Name, And New Toys Reveal New Ship Details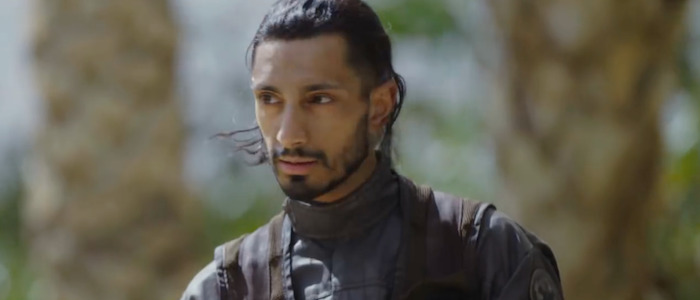 In this edition of Rogue One Bits:
Riz Ahmed talks about Rogue One: A Star Wars Story with Stephen Colbert.
What, exactly, is in a droid's name?
Take a closer look at the new Rogue One LEGO sets.
A new video goes into detail on the new voice changing Stormtrooper helmet.
Cameras are present when Riz Ahmed sees his Rogue One action figure for the first time.
Rogue One expansions for the X-Wing Miniatures Game are on the way.
Actor Riz Ahmed, who plays pilot Bodhi Rook in Rogue One, recently appeared on The Late Show With Stephen Colbert (via Star Wars News Net) to talk about his work on the HBO series The Night Of. And, of course, Star Wars was brought up. Ahmed doesn't reveal too much, but he does touch on what we've been hearing for well over a year now – Rogue One will be very much a war movie:
It's kind of different to the other Star Wars movies. It feels very immersive and it's like a "boots on the ground" feel. We'd just do these really intense scenes and we'd do it again and again and again, without stopping, just again and again.
The whole film has a really intense energy, and partly that's because of that process but partly because like we never got a break to go to the toilet in that process at all.
You can watch this portion of the interview at the 6:40 mark in the video above.
And while we're on the subject of Riz Ahmed, Good Morning America had cameras present when he received the action figure version of himself for the first time and his reaction is surprisingly touching. After joking about how much better looking his plastic self his, he recounts how he used to play with Star Wars toys as a kid and how special it is to be a part of this. I'm not saying I'd tear up if they released videos of every Rogue One actor seeing toy versions of themselves for the first time, but I'm a dangerously easy cry. You can watch the footage for yourself at the 1:00 mark of the view above.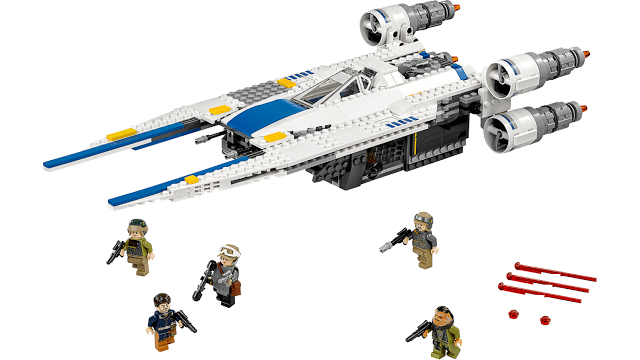 But how will Riz Ahmed react to seeing a LEGO minifig version of himself? New images of the Rogue One LEGOs arriving later this month have arrived online and they're mostly what you'd expect. There's a U-Wing, a TIE Striker, and the Imperial tank seen in the trailer. However, there are few interesting surprises, like Director Krennic's black Imperial shuttle, which looks like a cross between a more traditional shuttle and Kylo Ren's ride in The Force Awakens. Oh, and there's also an AT-ST set, which seems to suggest that the chicken-legged walker may see some action in Rogue One.
The Hollywood Reporter has posted a video offering a look at the new Black Series Stormtrooper helmet, which looks like the real thing and will change your voice to make you sound like you're about to get shot by a plucky Rebel soldier.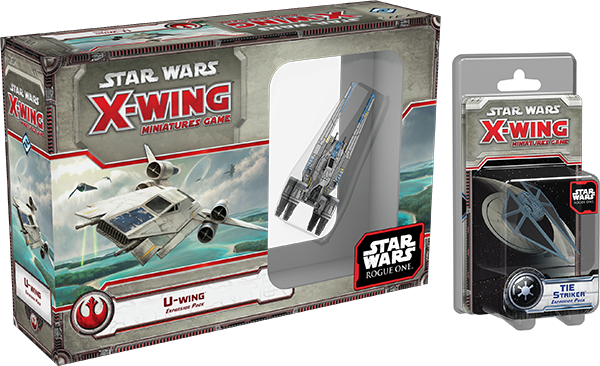 Fantasy Flight Games has revealed two new Rogue One-centric expansions for its excellent X-Wing Miniatures Game: the U-Wing and the TIE Striker. While the details will certainly appeal to people who are playing the game, the description of the new sets also offer a few tidbits that should prove interesting for people who only watch the movies. For example, here's confirmation that the Rebel U-Wing is a transport and support ship, not a combat vessel:
In the U-wing Expansion Pack, X-Wing fans will find not only a new large-base Rebel ship, but a whole collection of remarkable pilots and crew members that evoke the Rebel spirit. Four ship cards and fourteen upgrades introduce versions of Jyn Erso , Cassian Andor , plus several other notable characters from Rogue One.
Then, because the U-wing is a transport ship, you will find it outfitted with two crew slots and a maneuver dial designed to carry these new characters into the best possible position to make a difference.
Meanwhile, the description of the TIE Striker says that this new Imperial ship was designed mostly for combat in a planet's atmosphere, not for space. In other words, the Empire now has an Airspeeder killer:
Although it can function in space, the TIE striker was designed primarily for use in atmosphere and features a sleek profile with an extended cockpit and advanced high-speed wings.
In X-Wing, these wings continue to set the TIE striker apart from other TIEs. First of all, they help translate the TIE striker's speed and power to the pre-painted miniature from the TIE Striker Expansion Pack. But more importantly, they allow your TIE striker pilots to make lightning-quick adjustments to their maneuvers.
These new sets join recently announced expansions built around ships from Star Wars Rebels and Star Wars: The Force Awakens. You can take a closer look at the new stuff int he gallery below.
Meanwhile, a new Rogue One landing page has been set up on the Disney Store website, allowing you to browse all of their exclusive toys and merchandise. This includes the detailed "Elite Series" action figures that were revealed a few days ago as well as a whole bunch of t-shirts and a voice changing Imperial Death Trooper mask.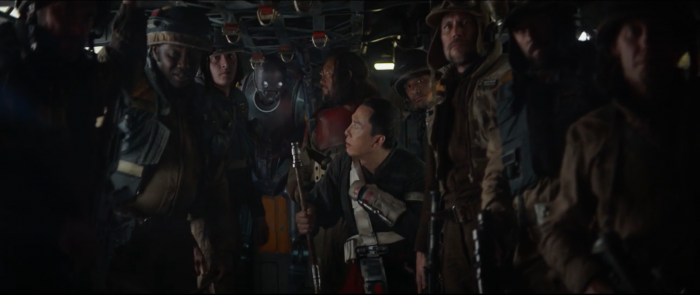 And finally, let's wrap this up with a very funny and informative article from Jalopnik, which attempts to understand why certain Star Wars droids are named what they are. After all, the recently revealed C2-B5 looks just like R2-D2, so why isn't it an R2-D2 unit? The other comes to this hilarious conclusion:
Droid names aren't as simple as we'd think. It's not clear at all how they're named, who names them, or what the rules are, except one rule: the model name does not necessarily have to be in the droid's name. We've seen this rule disproven too many times.
While, sure, it'd be nice and easy if droids were named for their type; I think the truth is George Lucas never gave enough of a shit about it to really be methodical in naming them, which is why its seems so haphazard. Some got named by model, some didn't. All this ends up meaning is that it is not a hard-and-fast rule that a droid's name determines the model.
You can (and should) read the whole thing at the link above.