'Certain Women' Trailer: Michelle Williams And Kristen Stewart Lead Kelly Reichardt's Latest Drama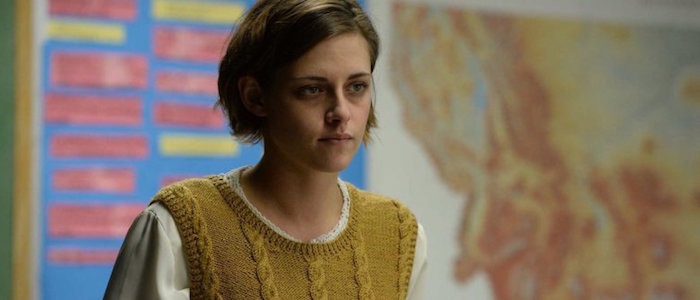 It's going to be a while before we get to see some of our most highly anticipated fall films, but with summer winding down at least the marketing for these movies is in full swing. Today brings the first trailer for #21 on our list, Certain Women. The new drama by Kelly Reichardt (Wendy and Lucy) is really three dramas intertwined, led by four fine actresses: Michelle Williams, Kristen Stewart, Laura Dern, and newcomer Lily Gladstone.
The women don't necessarily have a lot in common, but all four are trying to make their way in the lonely Montana plains. Certain Women has already received some excellent reviews on the festival circuit, starting with Sundance earlier this year, and now it's finally headed to theaters. Watch the Certain Women trailer below. 
Based on the short stories of Maile Meloy, Certain Women follows three different plot threads. Dern plays Laura, a lawyer pulled into an impossible situation by a client (Jared Harris); Williams is Gina, a wife and mother trying to build a home in the country; and Stewart is a young law school grad who forms a complicated relationship with a ranch hand (Gladstone). In typical Reichardt form, these tales are told with patience and subtlety, and a keen understanding of the characters at its center. In other words, it might be just the palate cleanser we need after a long summer of expensive CG battles.
Certain Women hits theaters October 14.
One of America's foremost filmmakers, Kelly Reichardt (Wendy and Lucy, Meek's Cutoff) directs a remarkable ensemble cast led by Michelle Williams, Kristen Stewart, and Laura Dern in this stirring look at three women striving to forge their own paths amidst the wide-open plains of the American Northwest: a lawyer (Dern) who finds herself contending with both office sexism and a hostage situation; a wife and mother (Williams) whose determination to build her dream home puts her at odds with the men in her life; and a young law student (Stewart) who forms an ambiguous bond with a lonely ranch hand (radiant newcomer Lily Gladstone). As their stories intersect in subtle but powerful ways, a portrait emerges of flawed, but strong-willed individuals in the process of defining themselves.